Israel Trying to Keep Chemical Arms From Hezbollah, Defense Minister Says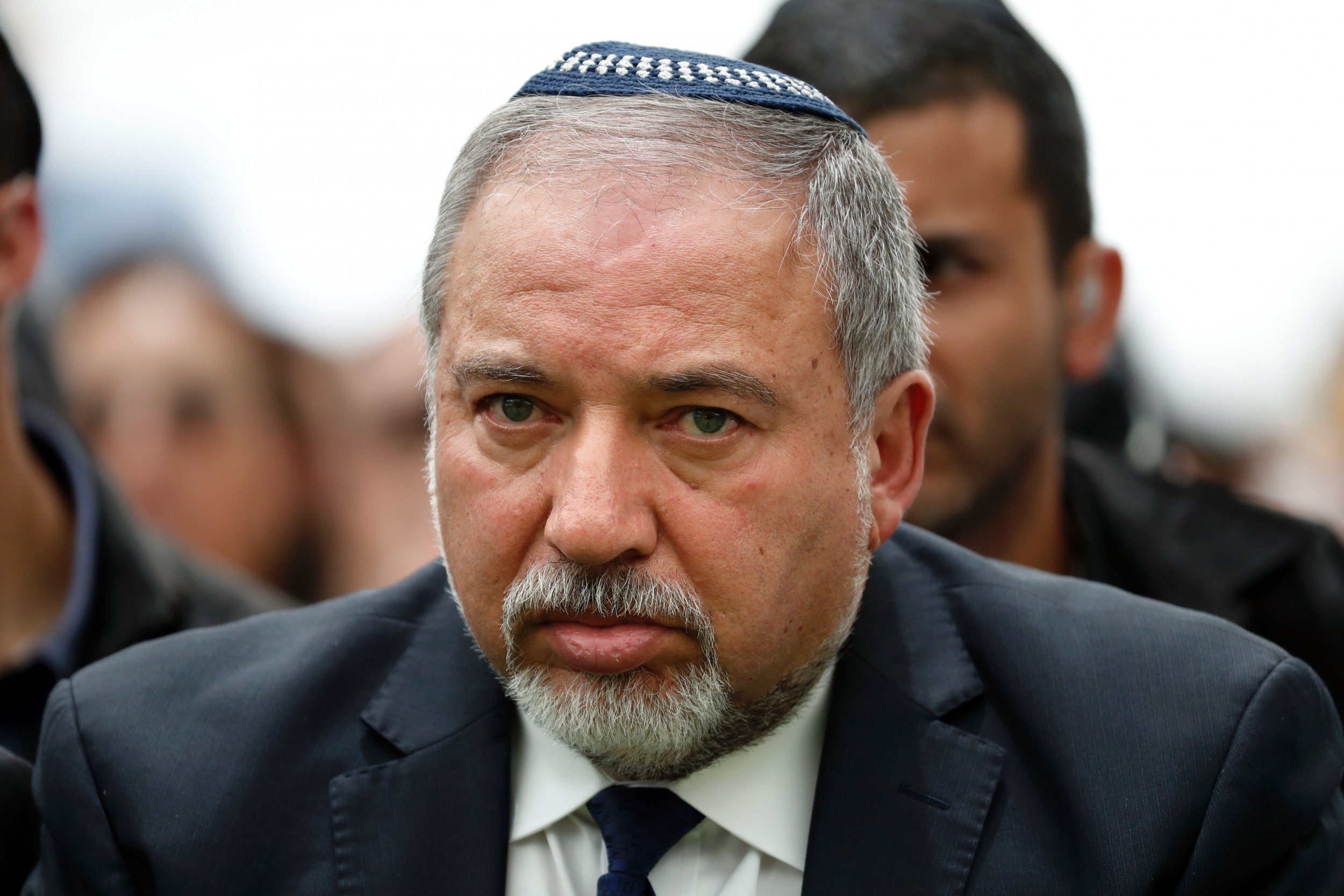 Israel's defense minister said Wednesday that Israel is making efforts to prevent Lebanese Shiite militant group Hezbollah from obtaining chemical weapons.
In doing so, Avigdor Lieberman appeared to suggest there is truth to reports of two Israeli military strikes in Syria in the last week.
The former Moldovan bouncer said in a meeting with European Union envoys to Israel that "we are first and foremost making efforts to maintain the security of our citizens and protect our sovereignty, and trying to prevent the smuggling of sophisticated weapons, military equipment and weapons of mass destruction from Syria to Hezbollah."
Lieberman said that the Israeli military had no intention of embroiling itself in the five-year civil war in neighboring Syria, but that he believed "the Iranians and Assad" must be out of the equation at the conclusion of the conflict.
Syrian state news agency SANA reported Tuesday that Israel "launched a number of surface-to-surface missiles from inside the occupied territories," targeting a military airport in Damascus near to President Bashar al-Assad's palace. The Israeli military also fired rockets at Syrian targets, causing loud explosions, last week, according to reports. The Israeli military did not confirm the strikes.
Related: Israeli strike in Syria kills senior Hezbollah figures
Lieberman, leader of the Yisrael Beitenu party, a member of Israeli Prime Minister Benjamin Netanyahu's ruling coalition, reiterated his comments Thursday, outlining three ways in which Israel would take action in the country.
"Our policies and our positions are very clear and are based on three red lines: We won't allow any harm to the citizens of the State of Israel; we won't allow any harm to the sovereignty of the State of Israel; and we will not allow the smuggling of high-quality advanced weapons and chemical weapons from Syria to Lebanon for Hezbollah," Lieberman said, as reported by the Times of Israel.
The Israeli military and Hezbollah waged a month-long war on Lebanon and Israel's shared border in 2006 that claimed the lives of hundreds on each side. Hezbollah is propping up the Assad regime in Syria alongside the forces of Iran, its financier.
It has also attacked Israel from the Syrian side of the Golan Heights, an area that Israel captured and occupied in the 1967 Six-Day War, and Israel is suspected of assassinating key Hezbollah commanders operating inside Syria. The Israeli military remains on high alert because of the threat of renewed Hezbollah attacks and an outbreak of conflict on its northern border.