Israel Deploys New Drones to Drop Tear Gas on Gaza Protesters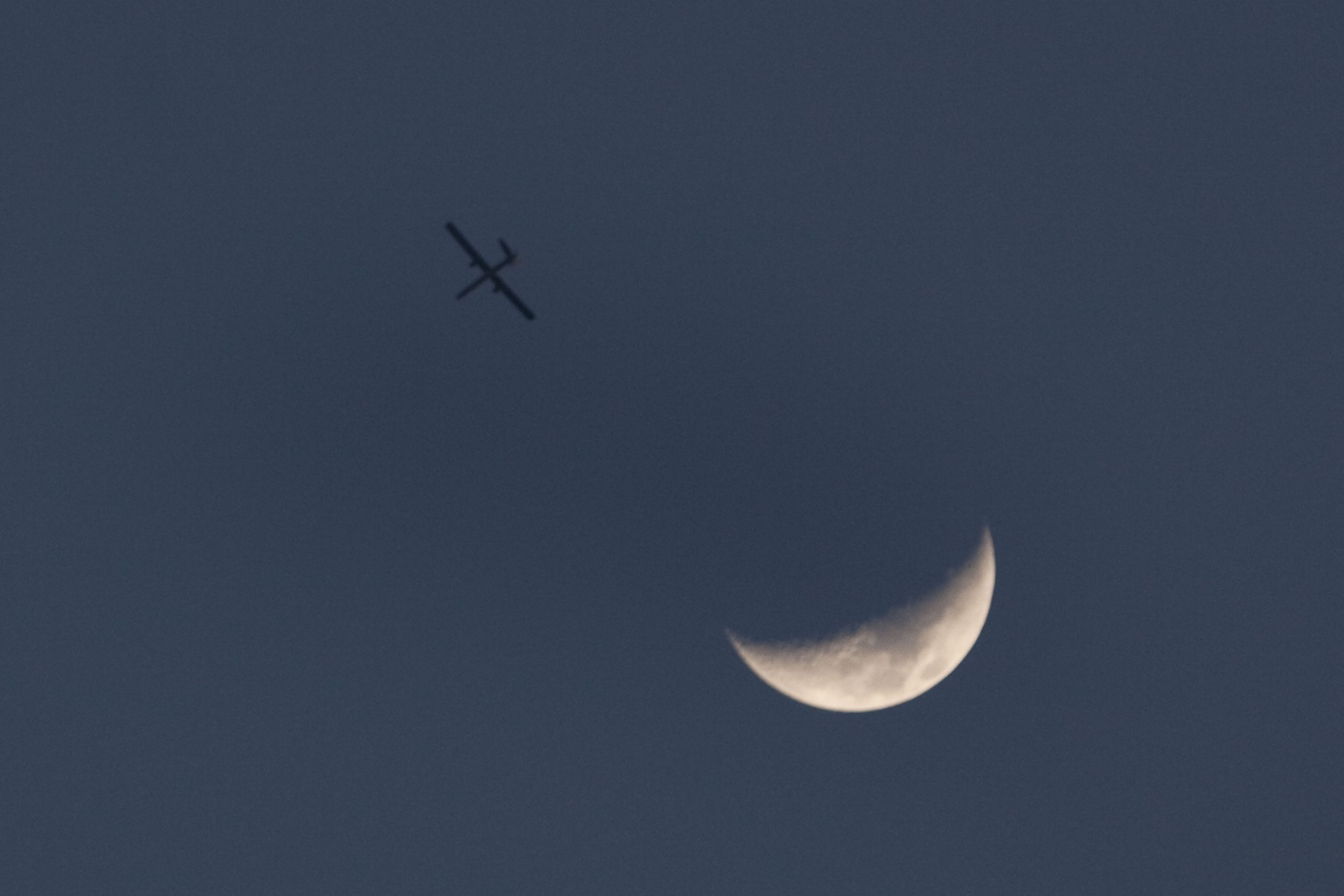 Israeli authorities are beginning to use new technology on Gaza protests: drones that drop tear gas canisters on Palestinian demonstrators from above.
Their first reported use was on March 12, against one of the weekly demonstrations in the southern Gaza Strip, controlled by Palestinian militant group Hamas. An Israeli official has now confirmed that the new technology is being used by the Israeli authorities and will be deployed for upcoming protests.
Israeli Border Police Deputy Commissioner Yaakov Shabtai, the official behind the development of the drone, said that the drone would allow the Israeli authorities an extended reach into the enclave and areas that it cannot access at present, the Times of Israel reported.
"Beyond the fact that this equipment neutralizes any danger to the troops, it enables reaching places that until now we couldn't get to," Shabtai told Israel's Hadashot TV news channel.
The drone is able to transport six tear gas canisters at any one time. It can then drop the canisters either on their own, in groups or all together. Military developers are working to increase the capacity of the drones to 12 canisters, the report said.
Israeli forces regularly use tear gas canisters to break up protests by Palestinians in the West Bank and Gaza. This crowd dispersal method causes eye pain and breathing problems. Israeli forces also routinely fire tear gas canisters from cannons into Gaza, but their reach is limited. Rights groups also accuse the Israeli military and border police of routinely firing tear gas canisters directly at protesters to cause them harm, but Israel denies this.
The decision to implement the new technology comes ahead of new protests that Hamas has called for on March 30, in preparation for Nakba Day—a date in May that Palestinians commemorate as their day of "disaster" following the creation of Israel. Israel celebrates that same day as its day of independence.
Israel evacuated its forces and settlements from Gaza in 2005. It maintains a tight naval blockade on the territory and control of two access points—Kerem Shalom and Erez—in and out of Gaza. Egypt controls one border crossing, Rafah, on its border with the territory.
Israel has fought three wars with the Palestinian militant group Hamas since 2008. It says it has entered the enclave for security reasons, to stop Palestinian rocket attacks and an extensive tunnel network that encroaches into Israeli territory.
Tensions have continued to rise in the nearly four years since the last Gaza conflict, but Hamas has appeared unwilling to enter into another conflict with Israel.
It says it is trying to quell rocket fire from Salafist groups in the enclave. Israel insists holds Hamas responsible for any rocket fire that comes from the territory, regardless of its point of origin, and has responded to the sporadic attacks with airstrikes. Israeli military officials have said that, despite the quiet, a new round of conflict could still be sparked by a single incident, given how sensitive the situation is on the shared border.