Israel vs Iran: Which Country Has the Strongest Military Force?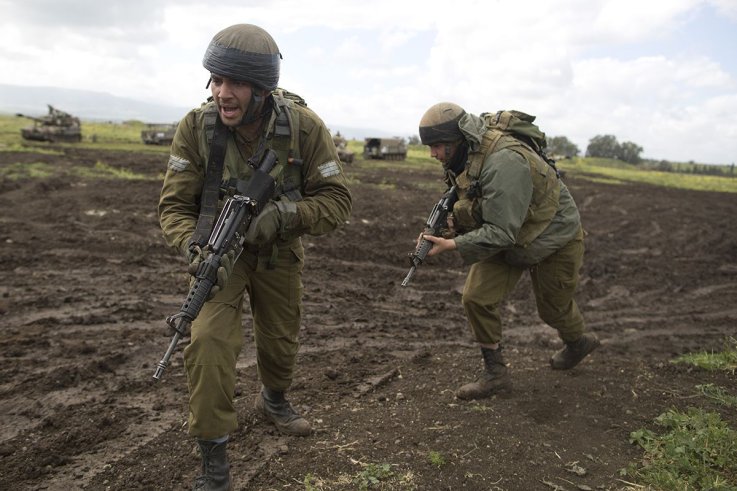 In May 2018, the international community watched anxiously as relations between long-time foes Iran and Israel seemed to reach a new low.
Donald Trump had just announced the U.S. would pull out of the 2015 nuclear agreement with Iran, much to Tehran's displeasure. Meanwhile, new skirmishes in Syria between Israeli and Iranian military promoted both UN and EU leaders to call for restraint on both sides.
The conflicts may have died down, but months later Israel and Iran remain at odds, and an end to hostilities looks remote. In November 2018, Israeli Prime Minister Benjamin Netanyahu called Iran a "murderous terror regime... that is endangering the entire world," and praised Donald Trump's decision to restore sanctions.
The two countries have been engaged in a proxy war for decades, with Israeli military fighting Iran-backed Hezbollah in Lebanon in 2006, and clashing with Iranian troops during the Syrian conflict.
While an all-out war seems unlikely, both countries have formidable armed forces, with very different strengths. The Israeli army is known for cutting-edge innovation and its unmatched air force, as well as its giant stash of nukes.
Iran may not have nuclear capabilities or futuristic tech, but it does have sheer heft, with a population ten times that of Israel and far more active personnel.
Read more: America and China: Which Country Has the Most Powerful Military Force?
We've broken down the military might of both nations, including their soldiers, equipment, technology and economy, to get the full picture of where each country's military excels, and where it falls down.