Israel Will Not Exist in 25 Years, Says Iran's Supreme Leader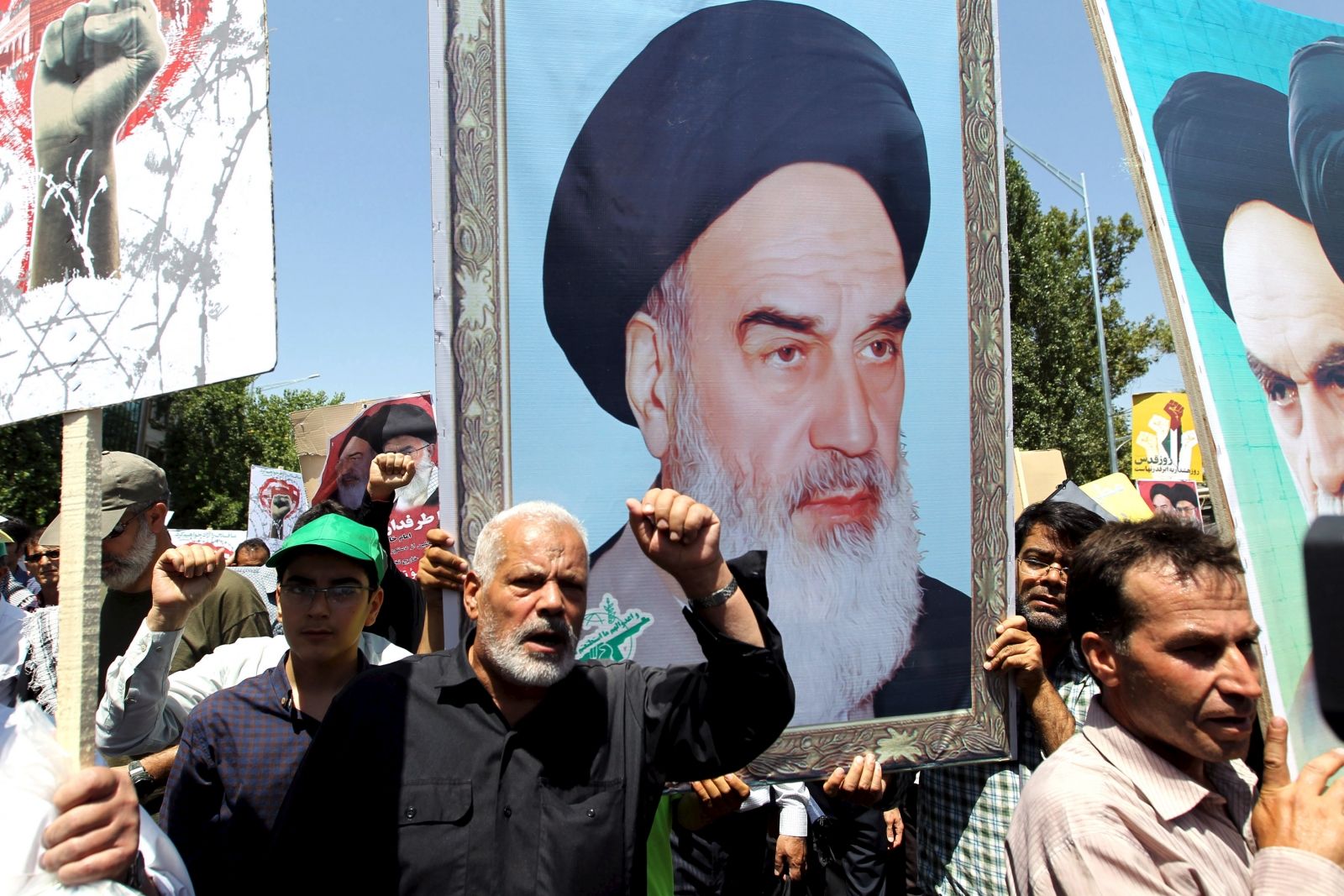 Iran's Supreme Leader Ayatollah Khomeini has warned that Israel will not exist as a country in 25 years, in an address made in the Iranian capital, Tehran, on Wednesday.
Khomeini claimed that he was responding to what "the Zionists said" about not having concerns over Iran for the next 25 years, likely referring to the historic nuclear deal struck between the Islamic Republic and six major world powers in July. The agreement, which aims to restrict Iran's capacity to produce a nuclear weapon, will see the International Atomic Energy Agency (IAEA) monitor Iran's nuclear facilities for the next 25 years.
"I'm saying [to Israel] that they won't live to see the end of these 25 years," Khomenei said, according to Israeli daily newspaper Haaretz. "With Allah's help, there will be no such thing as a Zionist regime in 25 years."
The leader of the Islamic Republic uses the term "Zionists" in reference to the ideology of Zionism, which believes in the development of a nation for the Jewish people.
He also tweeted the graphic below, written in broken English:
Iran's highest religious leader, who often employs strong rhetoric to appease hardliners within Iran, also launched a scathing attack on the U.S., referring to the country as "Big Satan" and claiming that Washington wishes to "infiltrate and impose their will" on Iran.
"There are those [in Iran] who insist to dress the Big Satan America in costumes, and paint it as an angel," he said. "We've expelled the Satan [the U.S.] out the door, it is forbidden for us to permit him to enter through the window."
The comments come just days after U.S. President Barack Obama received the necessary number of votes in the U.S. Congress to secure his veto of any Republican attempt to oppose the nuclear deal.
Yesterday, it appeared that Obama may not require the use of his veto as a number of Democrat senators endorsed the Iranian nuclear deal at the last minute.