Israel Will Observe Five-Hour 'Humanitarian Ceasefire' Tomorrow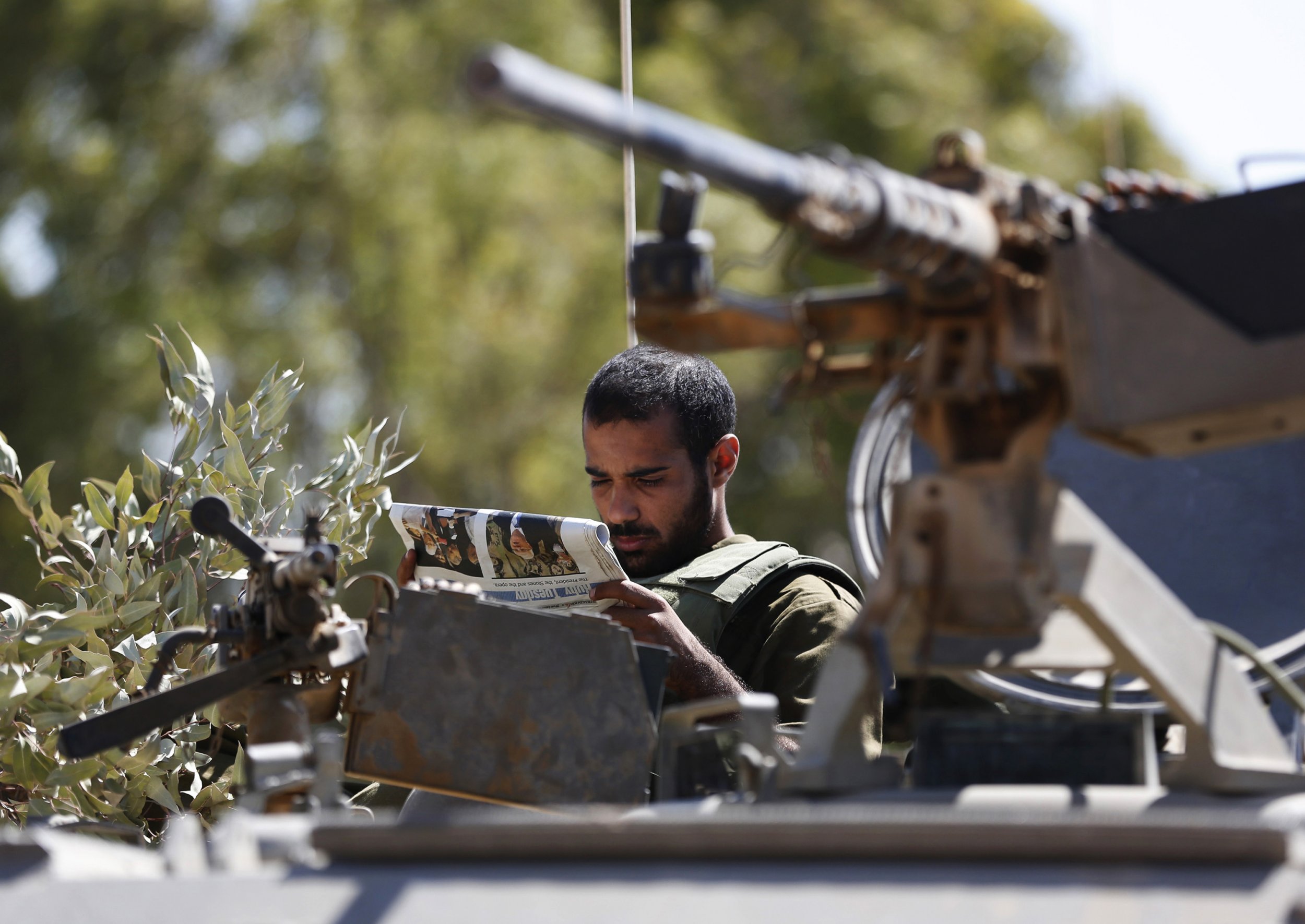 Israel has agreed to a proposed cease-fire tomorrow in a bid to temporarily halt military action in Gaza. According to The Jerusalem Post, a senior Israeli official told Reuters that an appeal for a cease-fire was made by the United Nations and other international organizations.
Brig Gen Yoav Mordechai told the BBC that the "humanitarian cease-fire" will take place between 10:00 and 15:00 tomorrow, and will allow Gazans to stock up on supplies and goods without the risk of bombardment. Mordechai adds that any Hamas fire during the proposed pause will be met with retaliation. Hamas has fired more than 1,200 rockets into Israel, including dozens on Tuesday after Israel had agreed to an Egypt-brokered ceasefire. The continued shelling by Hamas caused Israel to end its cease-fire and Isaeli forces resumed fighting again six hours later.
Hamas officially rejected that cease-fire, and there has been no word yet of their position on the latest request for a truce.
The U.N Security Council called for a ceasefire and a "de-escalation of the situation [and] restoration of calm" on Saturday.
The Jerusalem Post reports that Justice Minister Tzipi Livni told an Israeli television station that Israel would "have no choice" but to launch ground attacks against Hamas if the violence continues.
The death toll is currently 214 — 213 Gazans and one Israeli. Earlier today, four Palestinian children were killed by shelling fire from an Israeli gunboat whilst playing on a beach in Gaza. Aged 9-11 years old, the boys were all from the same extended family. The Israel Defense Forces say they are "carefully investigating" the incident, which they preliminarily believe was supposed to target Hamas militants.