Israel Might Release Detained U.S. Student Lara Alqasem if She Says Support for BDS is Illegitimate: Minister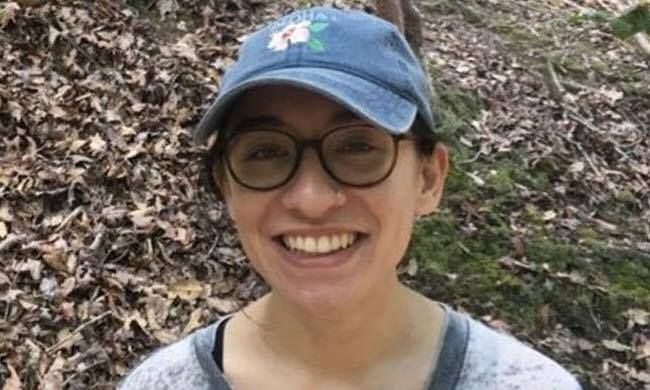 A student detained at Tel Aviv airport over claims she is linked to a group advocating a boycott of Israel could be released into the country if she publicly declares support for the boycott of Israel is "illegitimate," a government minister has said.
Despite holding a visa to study in Israel, Lara Alqasem, 22, was denied entry at Ben Gurion airport because she allegedly supported the Boycott, Sanctions and Divestment movement (BDS.)
She is appealing the deportation, and her week-long detention is already the longest in a boycott-related case, sparking complaints from over 300 academics and Jewish leaders.
Alqasem, 22, who has Palestinian grandparents and is from Fort Lauderdale, Florida, is a former president of the University of Florida chapter of Students for Justice in Palestine, the Associated Press reported.
She was going to study human rights at the Hebrew University in Jerusalem, but instead she has now spent a week in a cramped detention facility at the airport, the AP reported.
Israel's strategic affairs minister Gilad Erdan, who has spearheaded the country's anti-BDS policy, told Israel's Army Radio that Alqasem has played a role in one "of the most extreme and hate-filled anti-Israel BDS groups in the U.S."
But he said his office could be open to reconsidering its position on not letting Alqasem into the country.
"If Alqasem comes forward tomorrow morning with her own voice, not with all sorts of lawyerly sophistry and statements that could be construed this way or another, and declares that she now thinks supporting BDS is illegitimate and she regrets what she did on this matter, we will consider our stance," he said, according to Haaretz.
Erdan also insisted Alqasem was not imprisoned, and could be released from detention as long as she agreed to leave for the United States.
Alqasem's lawyer, Yotam Ben-Hillel said: "We're talking about someone who simply wants to study in Israel, who is not boycotting anything. She's not even part of the student organization anymore."
The paper also reported that in testimony to the appeals court last week, Alqasem insisted that she did not support BDS, adding: "If I supported it, I wouldn't be able to come to Israel as a student."
Her mother Karen Alqasem told AP that her daughter's dream was "studying and getting to know the country."
"She may have been critical of some of Israel's policies in the past but she respects Israeli society and culture. To her, this isn't a contradiction," she said.
A law came into effect Israel last year banning any foreigner who "knowingly issues a public call for boycotting Israel" from entering the country. Erdan's ministry has blocked 15 people from entering, and there are 20 activist groups whose members can be denied entry upon arrival.
The article has been updated to better reflect the context of Erdan's comments