Israel, World Leader in Vaccine Booster Shots, Hit by Surge in COVID Cases
Cases of COVID-19 are surging in Israel despite the nation leading the world in vaccine booster shots.
The current wave of infections has surpassed numbers seen in previous outbreaks and bucks the recent downward trend.
More than 10,000 new COVID-19 cases were recorded on September 13, with an average of 8,000 new infections each day as positive test rates continue to climb, according to Health Ministry figures.
"That is a record that did not exist in the previous waves," Health Ministry Director-General Nachman Ash said via video call to the Knesset Constitution, Law, and Justice Committee on Tuesday, as reported by The Times of Israel.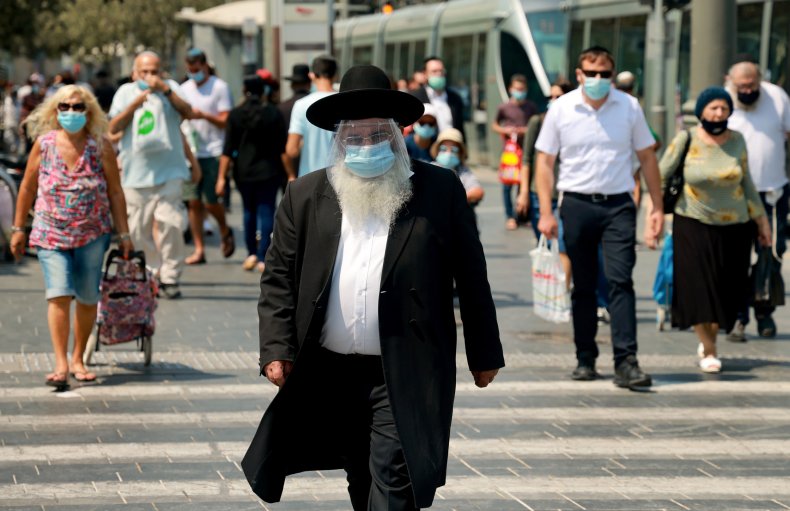 In June, daily infections were down to around just a dozen a day, but now the country is battling a fourth wave.
"A week ago we were in a clear downward trend; in recent days we've been seeing that decline stop, and the virus reproduction number is [again] above 1," Ash said, referring to the R number, which indicates how many people each virus carrier will infect. "I hoped that we would see a clearer drop, but we are still not seeing it," he added.
National coronavirus czar Salman Zarka said that 50 percent of the confirmed 10,556 new cases on Monday were children.
Zarka said the ministry had urged the government to restrict large gatherings and ban events such as a major student festival in Eilat, crowds at soccer matches, and an annual pilgrimage by tens of thousands of Israelis to Uman, Ukraine, to visit the grave of a venerated rabbi.
However, the events are believed to still be going ahead.
Earlier this month, Zarka called for the country to begin making preparations to eventually administer fourth doses of the coronavirus vaccine.
"Given that the virus is here and will continue to be here, we also need to prepare for a fourth injection," he told Kan public radio on September 4, but did not specify when the shot would be administered.
Zarka also said that the next booster shot may be modified to better protect against new variants of the SARS-CoV-2 virus that causes COVID-19, such as the highly infectious Delta strain. "This is our life from now on, in waves," he said, adding that the Health Ministry was working on the assumption that it will need to deal with a fifth wave of virus infections in the future.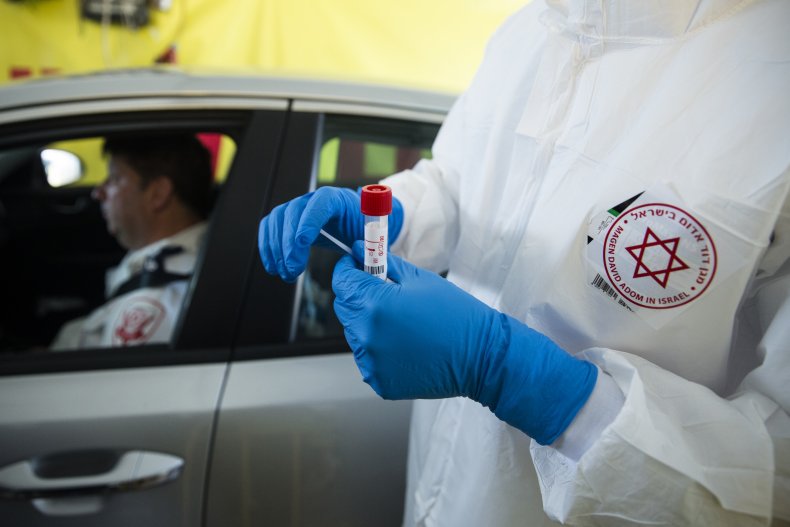 Israel launched a rapid vaccination campaign in December 2020 that saw more than half of its population fully vaccinated as early as March this year.
It was one of the first countries to roll out COVID-19 booster shots to its older population last month, after health officials reported new data indicating a decline in vaccine protection over time.
Individuals 60 and older who are particularly vulnerable to COVID-19 have been eligible to receive a Pfizer booster shot in Israel since the end of July. In August, the age of eligibility for a booster shot was expanded to anyone over 40.
It was only last month that Israeli Prime Minister Naftali Bennett said Israel was doing the world a "great service" by administering the booster shots.
"Israel is going ahead here with something that dramatically contributes to global knowledge," he said in a Facebook broadcast. "Without us, the world wouldn't know the exact efficacy levels of the booster shots, wouldn't know the dates, how much they affect infections, how they affect severe illness," he added.
The rise in cases across the country may suggest that vaccination alone is not enough to completely halt the pandemic. Israel's director of public health services, Dr. Sharon Alroy-Preis, said there was evidence of waning immunity against COVID in people who were vaccinated early on in Israel.
The U.S. Food and Drug Administration (FDA) has yet to approve the use of coronavirus vaccine boosters for Americans.
Moderna has estimated that a COVID-19 vaccine booster could be ready for use in the U.S. by winter, and Pfizer is said to be preparing a booster shot for FDA approval soon.