Israeli Bill to Quieten Mosque Call to Prayer Gains Coalition Support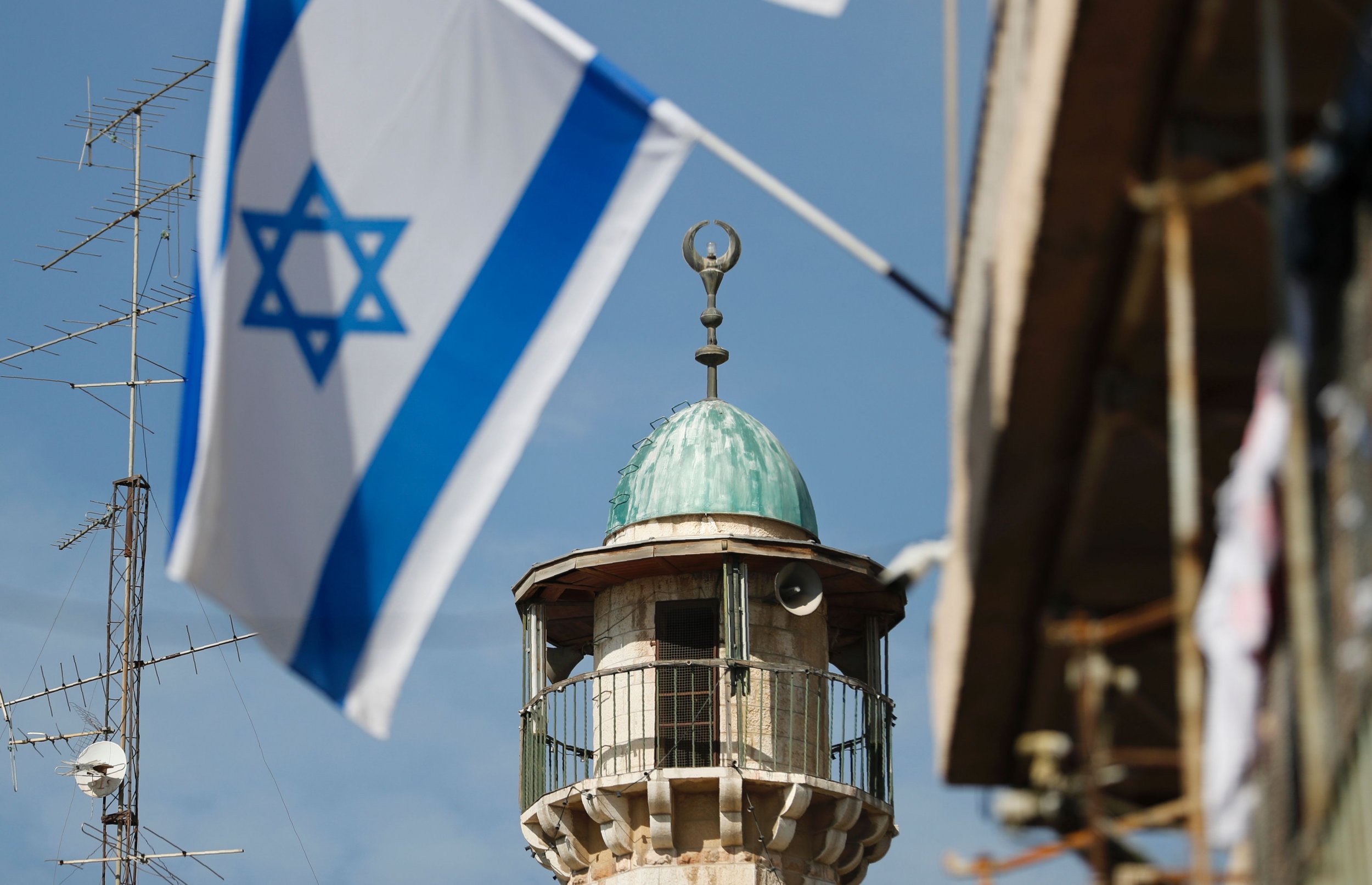 Israeli Prime Minister Benjamin Netanyahu and a ministerial committee backed a draft bill Sunday that seeks to limit the volume of the call to prayer from mosques in the country and in Jerusalem, giving it the support it requires before a parliamentary vote.
The bill encompasses all houses of worship in Israel but Muslims view it as specifically targeting mosques. Almost 20 percent of Israel's population is Arab and the traditional call to prayer rings from mosque loudspeakers five times a day. Right-wing sections of Israeli society complain about the noise bellowing into the everyday lives of Jewish communities.
"I cannot count the times—they are simply too numerous—that citizens have turned to me from all parts of Israeli society, from all religions, with complaints about the noise and suffering caused them by the excessive noise coming to them from the public address systems of houses of prayer," Netanyahu said at the start of his weekly cabinet meeting Sunday.
But the move has angered Palestinians, whose leaders condemned the bill, as well as another settler-led proposal adopted by the ministerial cabinet Sunday, which seeks to legalize several thousand Jewish settlement homes built on private Palestinian land in the West Bank.
The bill, which Netanyahu opposed, is a response to a court order to evacuate 40 families in the Jewish outpost of Amona by December 25. Much of the international community considers Israeli settlements to be illegal under international law.
Palestinian President Mahmoud Abbas said that Palestinians would reach out to the international community to help oppose the Israeli moves.
"The recent Israeli measures are going to lead to catastrophe in the region," Nabil Abu Rudeina, spokesman for Abbas, told AFP news agency.
"The Palestinian leadership will turn to the U.N. Security Council and all other international organizations to stop those Israeli measures."
Palestinian Foreign Minister Riad al-Malki said that Israel was looking to "impose facts on the ground and create new realities by legalizing the illegal actions that it commits."
Government watchdogs have criticized the bill to quell noise from places of worship as an attempt to boost political support that will ultimately widen the already-fragile divide between Muslims and Jews in the country.
The Israel Democracy Institute (IDI) criticized an earlier attempt by lawmakers to pass the bill in March, which was ultimately withdrawn, as a bid to "encourage the destruction of Muslim communities" in Israel.
On the new bid, IDI official Nasreen Hadad Haj-Yahya, writing in Israeli newspaper Maariv Sunday, said that the purpose of the bill "is not to prevent noise, but rather to create noise that will hurt all of society and the efforts to establish a sane reality between Jews and Arabs."