Israeli Bus Company Drops Arabic Announcements After Complaints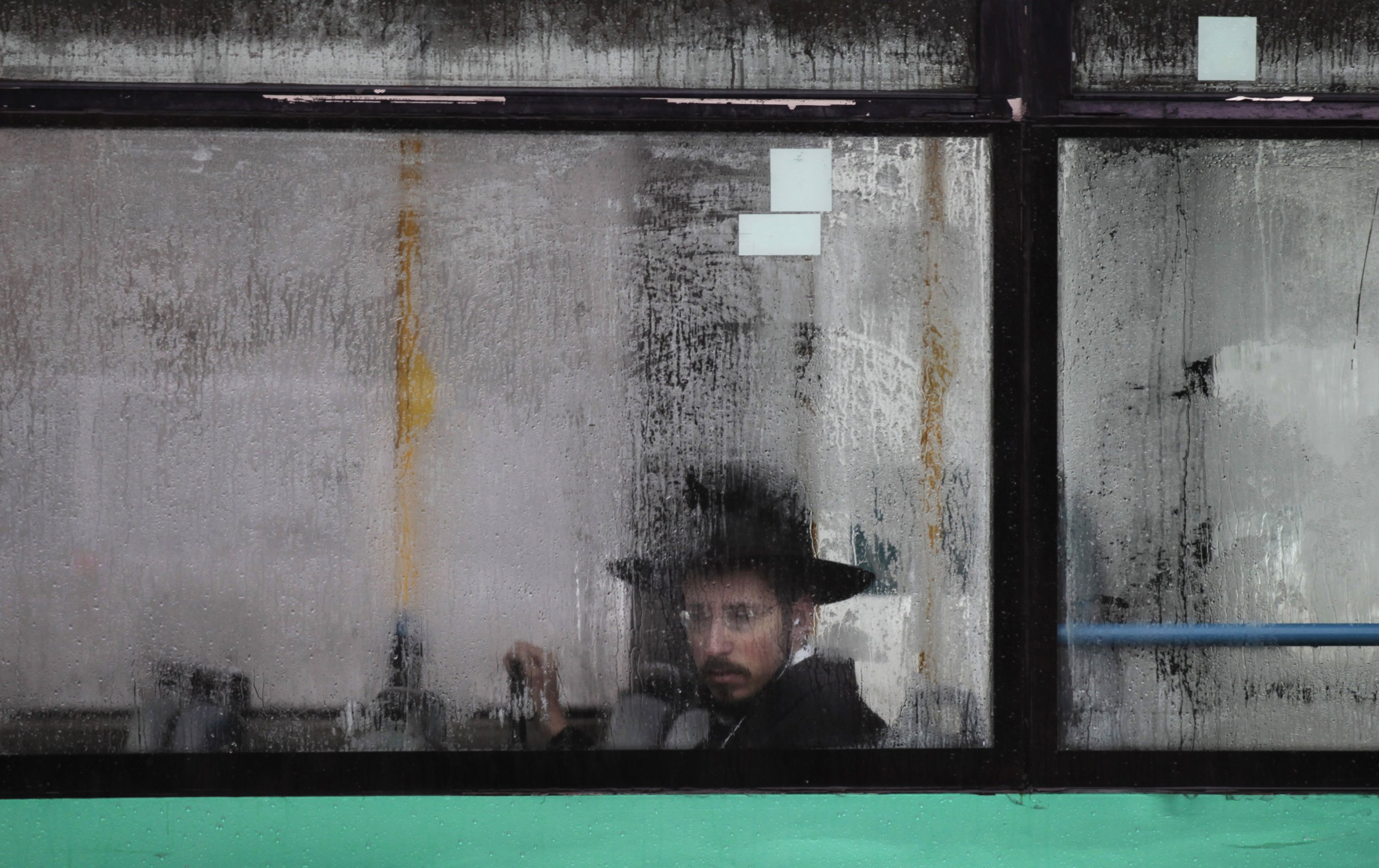 An Israeli bus company has decided to remove its Arabic announcements in the southern city of Beersheba after complaints from Jewish residents.
The Dan Bus Company launched a new fleet of buses this year in Beersheba, with bus stops read aloud in Hebrew for the city's Jewish population and Arabic for its Arab and Bedouin residents, who are believed to represent less than two percent of the city's total 200,000 residents, according to a Times of Israel report. Beersheba is the de facto capital of Israel's southern desert region.
Jewish residents subsequently complained to the Dan Bus Company, who passed on their concerns to the Israeli Ministry of Transport. The government department then ordered the company to cancel the Arabic announcements.
The Mayor of Beersheba said that the Arabic announcements will be removed and will only be reinstated once they are installed nationwide. "In accordance with the response of the Transportation Ministry in regards to bilingual announcements, once they are implemented in all of Israel, they will also be implemented in the city of Beersheba," Beersheba city hall told Israel's Channel 2 TV station.
A Facebook post on a local Beersheba news site highlighted the concerns of the city's Jewish population, with one commenter writing that school buses should not be "Judeo-Arabic" and that Russia or Amharic, the language used by Ethiopians, should have been chosen before Arabic.
Atta Abu Madiyam, the deputy mayor of Rahat, a local Bedouin city just over 10 miles from Beersheba, said that the decision to remove the Arabic announcements was a "racist" policy move. "This racist decision only undermines the coexistence that prevails in the Negev and in particular in Beersheba," Abu Madiyam told Channel 2, according to the Times of Israel.
While different peoples co-exist in Beersheba, tensions have spilled over in the last year. A Bedouin man mounted a shooting attack in October 2015, killing an Israeli soldier and wounding at least 11 people, including one bystander who later died. In the aftermath of the attack, a group of Jewish Israelis mistakenly identified Habtom Zerhom, an Eritrean man working in Israel, of being a second gunman and beat him to death.
Israeli police arrested four suspects over his death, two of whom were employees at the Israel Prison Service. Israel's most popular newspaper Yediot Ahronot ran the headline "Just because of his skin colour" with a photo of the bloodied Zarhum on the floor of the bus station.
The Dan Bus Company's press office was not immediately available for comment.
Israeli Bus Company Drops Arabic Announcements After Complaints | World