Israeli Bus Driver Praised After Refusing to Remove Arab Passenger From Bus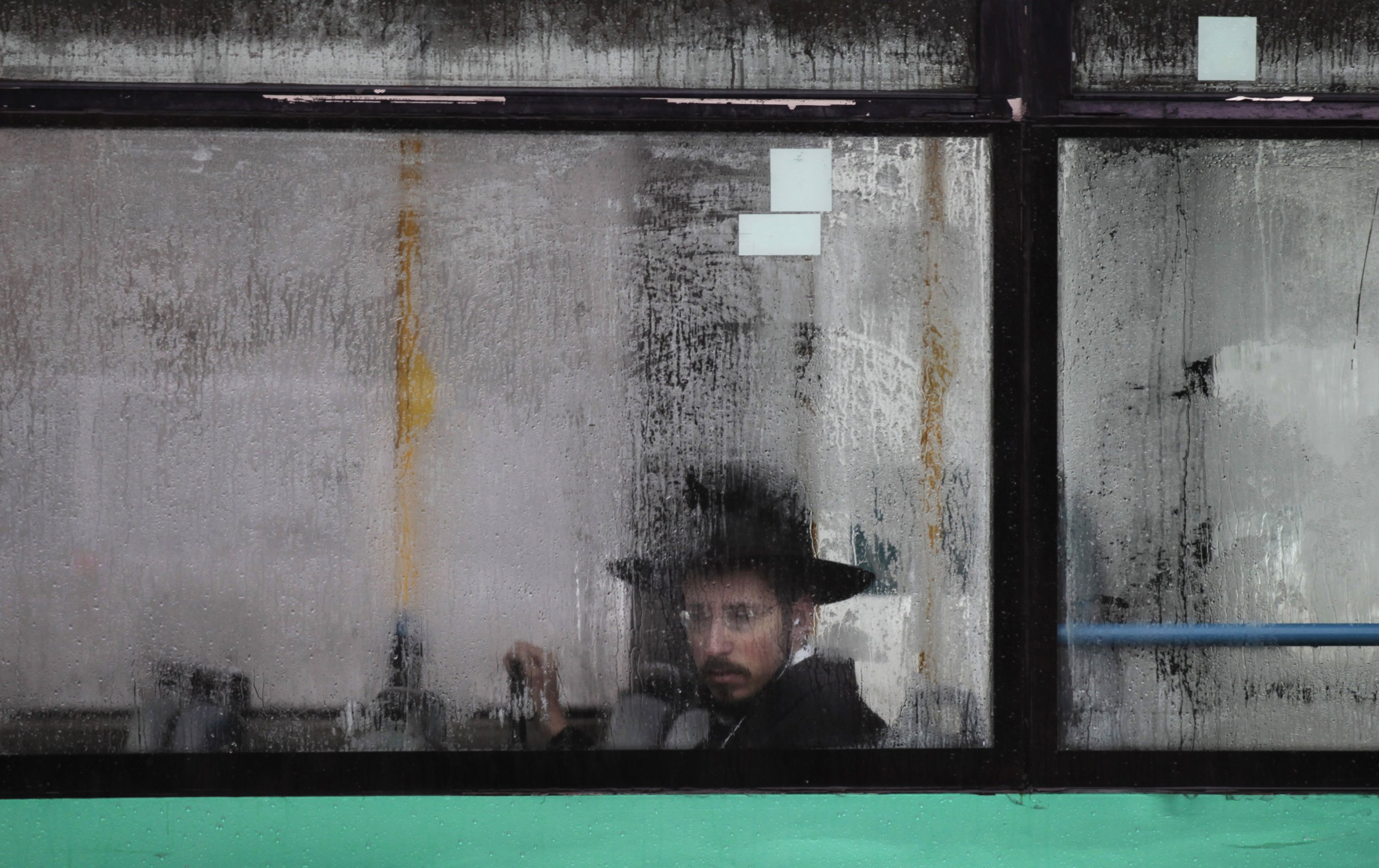 An Israeli bus driver has been praised after she refused passenger demands to eject an elderly Arab man from a bus in Tel Aviv on Tuesday.
Ruti Tehrani, 54, was driving the bus for the Dan Public Transportation company from Tel Aviv to Petah Tikva when passengers started to complain about an Arab man who was talking to himself loudly in Arabic.
Tehrani asked the man if he required any help and discovered that he was ill. She then refused to remove him from the bus and said the complaining passengers could leave the bus if they were concerned.
Her employer, Dan, praised her actions as what was expected of their employees. "Yes, we are very proud of her actions. She did a great job, first of all as a citizen, second as a representative of our company," Alon Elman, spokesman for Dan, told Newsweek by phone.
The passengers were suspicious that he was a potential attacker, Elman continues, after a Palestinian gunman killed two people at a Tel Aviv bar last week. A series of stabbing, shooting and car-ramming attacks by Palestinians against Israelis has increased anxiety among Jewish Israelis about further attacks from the country's Arab population. Of Israel's eight million people, approximately 20 percent are of Arab descent.
"People are a little bit jumpy and afraid that some passengers look a little bit like a potential terrorist, people are a little bit nervous," he adds. "We are very open-minded, we are very liberal. We accept all passengers, no discrimination at all."
A passenger on the bus, Shelley Dvir, said in a Facebook post that half of the passengers left the bus when Tehrani said she would not remove the man. She praised Tehrani for "the humanity with which she behaved and that she did not succumb to pressure," according to a translation of the post by The Times of Israel.
Tehrani was not available for comment as she was driving at the time of writing but she offered an interview to Israel's Channel Two after the incident saying she was "proud" of her decision.
"I'm aware of the current security situation but there's a limit to everything" she said. "Here in the company everyone's equal—Jews and Arabs. My upbringing was to respect everyone and not discriminate against anyone."
The incident comes just days after two Palestinian passengers with Israeli documents were removed from an Aegean Airlines flight from Athens to Tel Aviv after passengers "persistently" protested their presence. Aegean were forced to apologize to the two passengers after they were subjected to a second security check and made to stay in Athens another night in a hotel before making their journey back to Israel the following day.