Israeli Cycle Team to Honor Italian Tour De France Champ Turned Holocaust Hero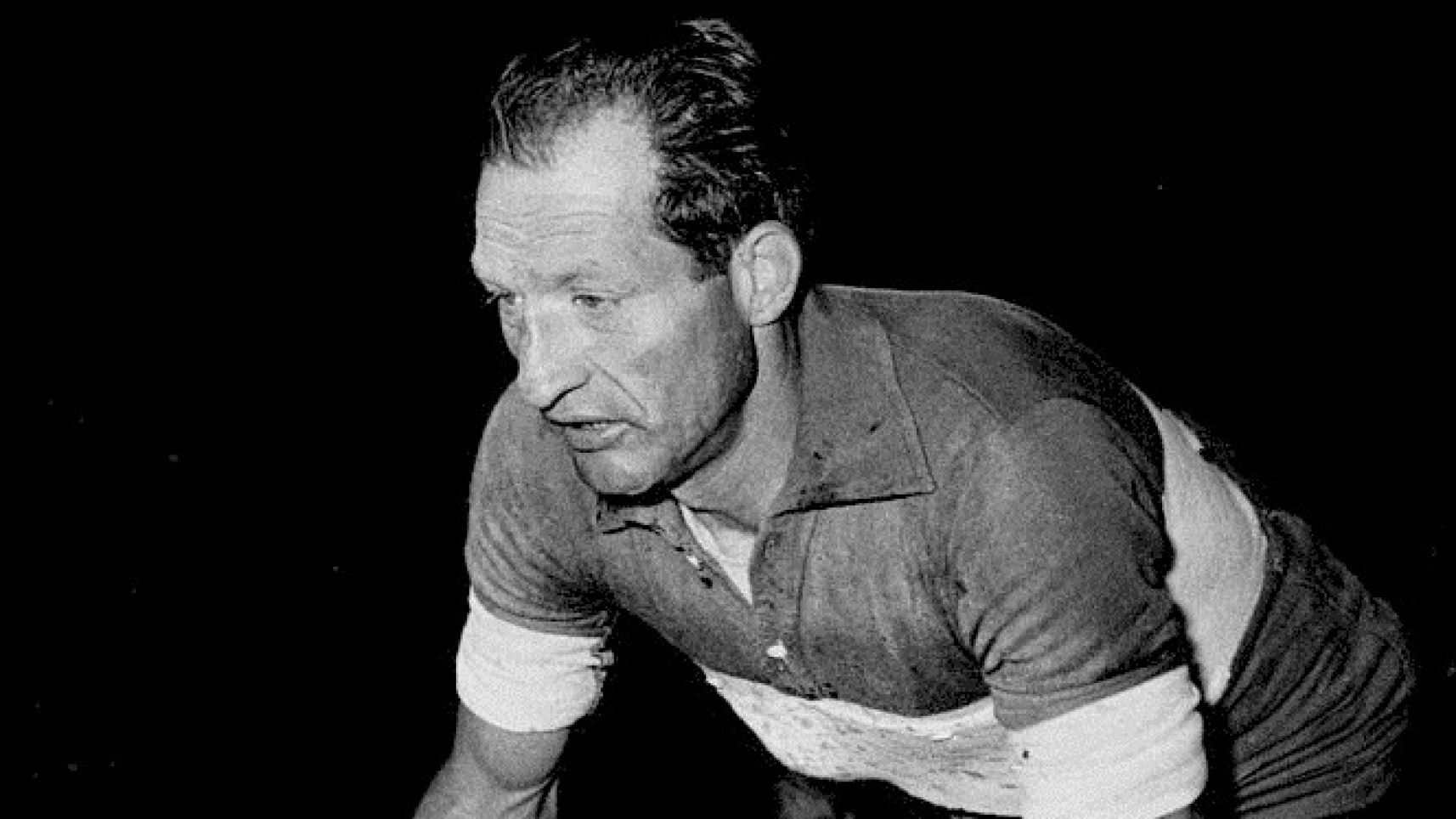 Israel's only professional cycling team will pay homage to two-time Tour de France champion Gino Bartali, riding the route that he secretly traveled to help Jews escape Nazi rule in Italy.
Bartali, who passed away in 2000, rode as a courier to help the Jewish resistance against the Nazis. He is believed to have helped save some 800 Jews, delivering forged documents, hidden in his handlebars and seat, as well as hiding a family in his Florence apartment, according to the Yad Vashem Holocaust memorial in Jerusalem.
On March 20, the Israeli team will ride from Bartali's home in Florence to the hill town of Assisi in the central region of Umbria. All of the team's 13 riders, including Israeli road race champion Guy Sagiv, will take part.
The distance between the two locations is approximately 186 kilometers (115.6 miles) and will take a day to cover. Assisi was the site of an underground network created to protect some 300 Jews from Nazi persecution, with the Catholic clergy hiding them in their churches, monasteries and convents.
Bartali, a devout Catholic, was an integral part of the Assisi Underground and, before then, the Jewish protection network set up by the archbishop of Florence, Cardinal Elia Dalla Costa, in the Umbria region.
"As an Israeli team, we have a special connection to Gino's story," Ran Margaliot, the manager of the Cycling Academy team, told Israeli daily newspaper Haaretz. "We wanted to increase the knowledge in our riders and the general public of what he did—it's a beautiful symbol of how sports can be used to do good."
He added: "It's important for us that our riders, and other young people who will join, have an opportunity to take the same roads that Gino traveled and understand the huge risks he took to do what he did and why he did it: not because he had anything to gain, but because it was the right thing to do."
Bartali's fame as an international champion allowed him to travel long distances to carry out his secret missions. He never spoke about his actions during World War II, but when he passed away in 2000 his son Andrea started to reveal how his father had acted to save hundreds of Jews. According to Haaretz, his son said that Bartali told him: "You do good deeds, you don't talk about them."
Israel recognized Bartali as a Righteous Among the Nations in 2013. The award is given to gentiles who endangered their lives to save Jews during the Holocaust and is awarded by Yad Vashem. Bartali won the Tour de France twice, in 1938 and 1948, and the Giro d'Italia multi-stage race three times in 1936, 1937 and 1946.