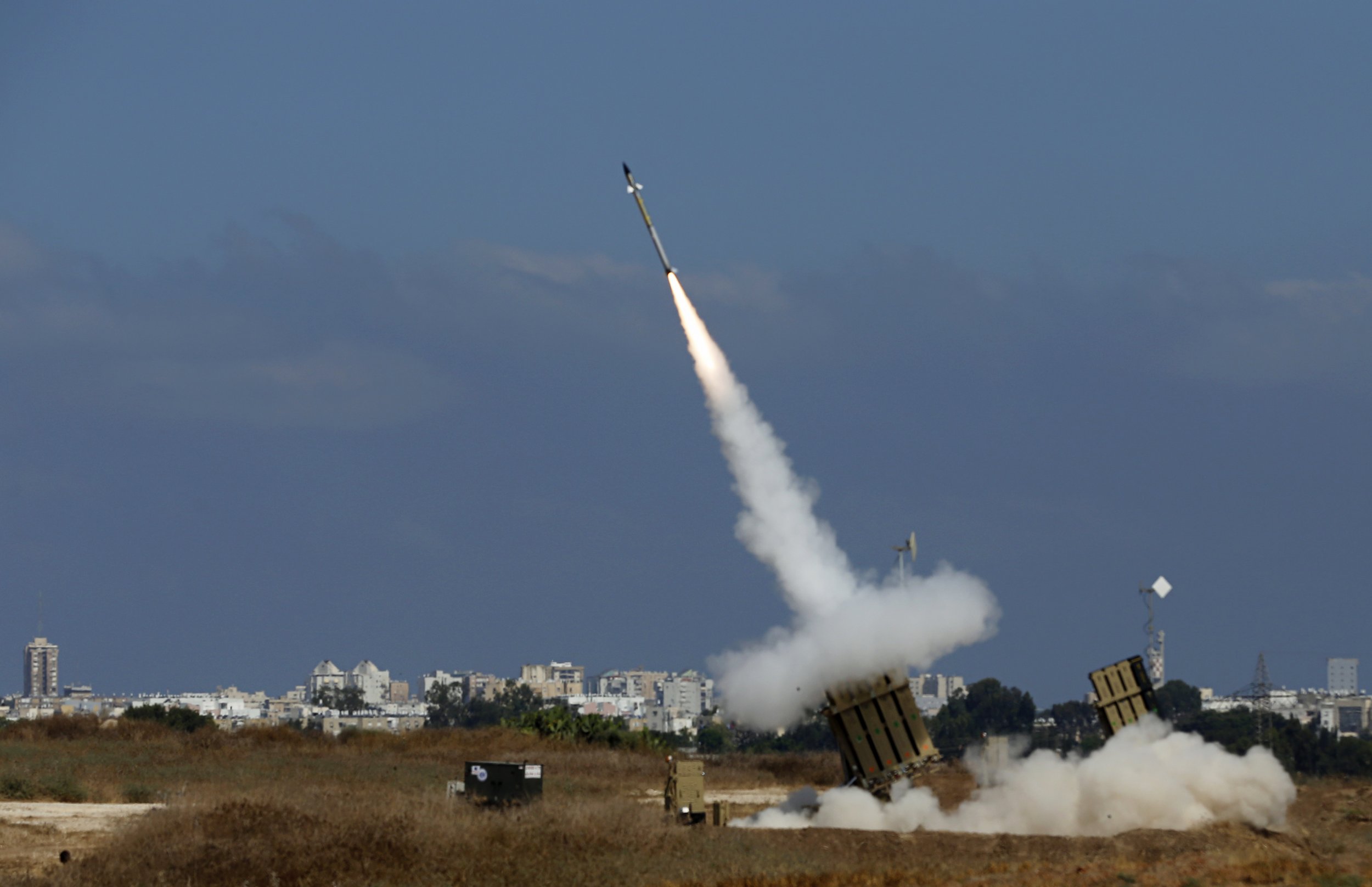 Israel's Defense Ministry said Wednesday that its defense exports had reached $6.5 billion in 2016, returning to 2013 levels on the back of record sales from Europe.
The figures represented a $800 million increase, or 14 percent, in contracts on the previous year, according to Mishel Ben Baruch, director of the International Defense Cooperation Directorate at the Israeli Defense Ministry (SIBAT).
"The increase in the volume of new contracts signed expresses a global trend of pulling out of the recession," he said, according to Israeli newspaper Haaretz. "Especially in Europe and North America, and increased defense budgets in the face of growing security challenges."
Bruch said European countries have sought Israeli methods in counterterrorism, border defense and infiltration prevention, leading to an increase of more than 1 billion dollars in sales to Europe from 2014 ($724 million) to 2016 ($1.79 billion). Sales in 2015 stood at $1.6 billion.
Read more: U.S. sets record $38 billion Israel military aid deal
By mentioning new threats to European security, Baruch appears to be referring to the increased number of violent extremist attacks, by both cells and radicalized individuals, on European soil. France alone has witnessed seven such attacks since January 2015, the deadliest being the November 2015 suicide bomb and gun assaults in Paris that left 130 people dead.
A triple suicide bomb in Brussels left 34 people dead in March 2016, while Germany last year suffered its first attacks claimed by the Islamic State militant group (ISIS) and, last week, Britain experienced its first such attack.
European governments are also concerned about an influx of refugees from the Syrian conflict, with Germany accepting over a million asylum seekers in 2015 at the height of the crisis. They have sought to tighten border controls, and some countries on the frontlines of Europe's borders, such as Hungary, Macedonia and Bulgaria, even erected barriers in 2015 to prevent the entry of undocumented migrants.
While two Syrian refugees committed ISIS-inspired attacks in Germany in 2016, homegrown radicalized individuals have been responsible for the majority of jihadi attacks in Europe since the rise of ISIS.
With further attacks a serious threat, it is Israel's deep experience countering the threat of extremism and infiltration that is bringing European buyers to Israel, says Maj. Res. Aviv Oreg, former head of the Israel Defence Forces' Al-Qaeda and Global Jihad military intelligence desk, now founder of Israeli intelligence company CEIFIT.
"We have a good reputation for fighting terror. This is something that we can teach, this is something that we can sell. I think the reason now for the demand in Europe is this," he tells Newsweek by phone.
"There is now an urgent need of methods to fight the threat of global jihad," he continues.
Israel has faced many security challenges, both on its borders and within its territory. It has fought conflicts with Lebanese Shiite militant group Hezbollah on its northern border in Lebanon, Palestinian militant group Hamas in the Gaza Strip on its southern border and Palestinians living in East Jerusalem and the West Bank, territories that Israel occupied in the 1967 Six-Day War.
Israel has also built border fences on its southern border with Egypt's restive Sinai Peninsula, with Jordan in eastern Israel and with the Gaza Strip, where Hamas has developed a sophisticated tunneling network into Israel.
This is not the first year that Europe has clamored for more Israeli defense equipment. In 2015, Israeli arms sales to Europe doubled from $724 million in 2014 to $1.63 billion, in what the Israeli media said was a reaction to both jihadi attacks and the refugee crisis.
But the Asia-Pacific region remains Israel's biggest buyer of defense technologies with exports valued at $2.6 billion in 2016, up $300 million from 2015; $1.8 billion in exports to Europe; $1.3 billion to North America; $600 million to Latin America and $275 million to Africa—a 70 percent increase on the previous year.