Israeli Embassies and Consulates Close as Diplomats Strike for Higher Wages
Israeli embassies and consulates have shut down because of a strike by diplomats and military attaches over expense stipends, according to The Times of Israel. The closures happened after Israel's Ministry of Finance said it would make envoys pay back money they had already been reimbursed for expenses.
"Due to the decision of the Israeli Ministry of Finance to breach understandings that were agreed upon and signed by the Director General of the Ministry of Finance on July 21, 2019, and to apply a one-sided procedure that alters a protocol that has been in place for several decades, we are forced to close the diplomate mission," read a statement. "No consular services will be provided and no one will be allowed to enter the Embassy/Consulate."
"Israeli diplomats are committed at all times to strive to enhance Israel's strength and resilience," the statement continued. "Unfortunately, the decision of the Ministry of Finance does not leave us any choice but to take the above-mentioned action, since the vital interests of the State of Israel have been harmed. We hope that this crisis will be resolved as soon as possible."
"This move is contrary to all proper, transparent and reasonable conduct and to the agreements reached between the parties," said Defense Ministry chairman Sasson Peretz and Dana Benvenisti of the Foreign Ministry. "The Treasury is acting unilaterally and is imposing unacceptable conditions on us."
Negative impacts were predicted to be felt in Israel's foreign relations and the security of Israel itself.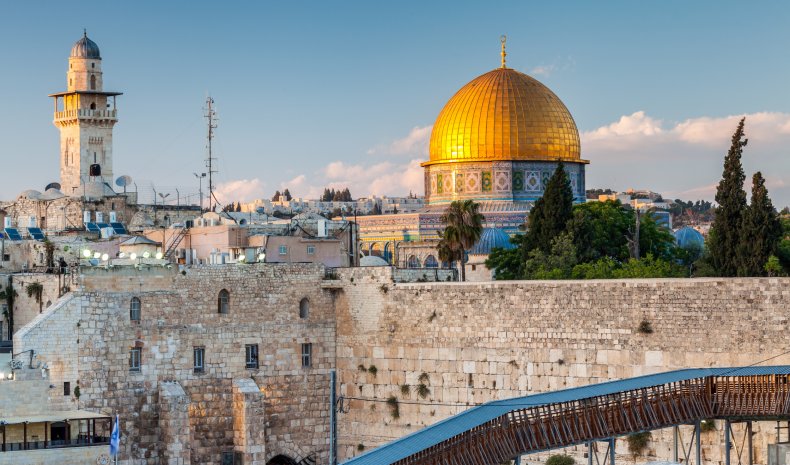 The strike closed the border crossings between Palestine and Israel, The Jerusalem Post reported. Strikers have also stopped security export applications and discontinued visits to overseas and senior delegations.
Israel's Treasury wants to implement a new system of reimbursement and stipend taxes retroactively, forcing envoys to repay their expenses.
In July 2019, the Foreign Ministry Workers Union threatened sanctions on their own nation in order to hurt Israel's economy. Financial woes were placed squarely at the feet of Prime Minister Benjamin Netanyahu.
"Netanyahu has systematically weakened the Ministry of Foreign Affairs," then-Finance Minister Yair Lapid said at the time. "He has taken away its budgets, undermined its staff and divided its responsibilities to keep his political partners quiet. Israel's foreign relations and our national security are suffering as a result."
Union representatives came to an agreement with the Finance Ministry in 2014 to increase Israeli diplomats' pay, but reports indicate the plan was never completely implemented.
Currently, Israel has 69 embassies, 23 consulates and five special missions around the world, including a representative at the United Nations. But the Israeli government has cut the Foreign Ministry's budget, leaving it at only approximately $367 million per year.