Israeli Establishment Turns Back on Netanyahu Ahead of Election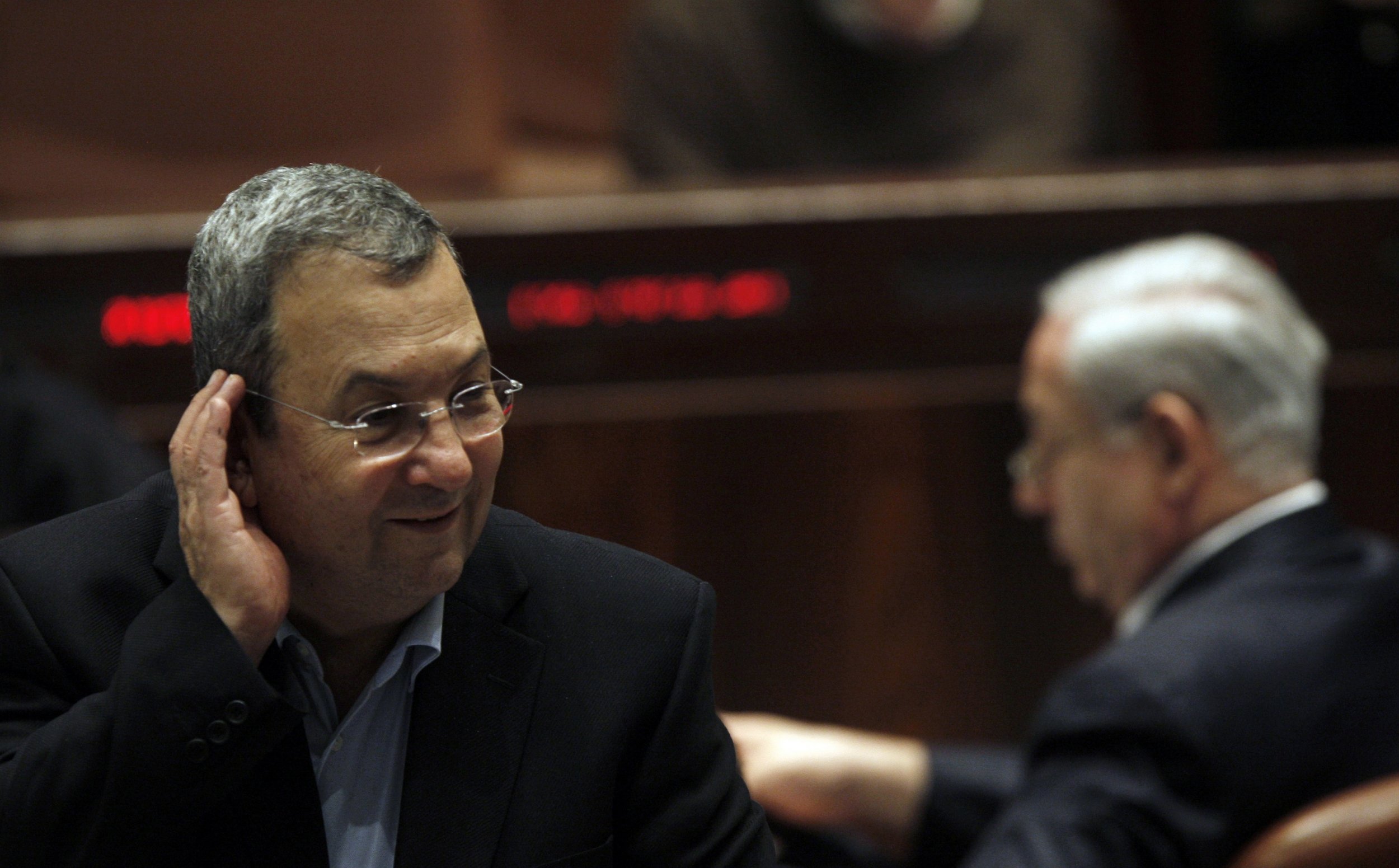 A number of prominent figures from the Israeli political and security establishments have rounded on prime minister Benjamin Netanyahu and endorsed opposition leader Isaac Herzog ahead of one of the closest elections in the country's history.
Herzog, leader of the centrist Labor party and the Zionist Union bloc alongside former justice minister Tzipi Livni, was today recommended for the premiership by former prime minister Ehud Barak, who was also defence minister under Netanyahu between 2009 and 2013 and IDF chief of staff.
The endorsement for Herzog in the March 17 vote came after former Israeli president Shimon Peres, former Mossad chief Meir Dagan, and former head of the Shin Bet security agency Yuval Diskin all moved to support Herzog and criticise Netanyahu's record in power last week.
"Israel's citizens can trust him to deal with any security challenge," said Barak. "Isaac Herzog is a level-headed, experienced and responsible man. I worked closely with him when I led the government."
"I witnessed him participate in the most sensitive of security and diplomatic briefings – and in the end he made decisions. He is also well respected by world leaders, many of whom met and spoke with him," the most decorated soldier in the IDF's history added.
Netanyahu's Likud party responded to Barak's endorsement by condemning his record in power, in which Herzog was a secretary for Barak. "Peres is the architect of the Oslo Accords, enthusiastically supported the disengagement, and is devoted to the retreat from Judea and Samaria," the Likud statement read. "The last time they brought about the second Intifada and buses blowing up in the heart of our cities."
However, establishment figures have lauded Herzog's credentials and condemned Netanyahu's leadership. Peres, president from 2007 to 2014 called Herzog "a cool-headed leader who has maintained his honesty and is full of responsibility and dedication to the Israeli public" in his endorsement.
"I am convinced that Isaac Herzog is worthy to be prime minister and that he will be a leader who knows how to bridge the gaps and to unite the Israeli society with the glue of solidarity and hope," Peres said.
In comments made on Facebook, Diskin wrote that Netanyahu had "failed in every key area, and he needs to go home", while former spy chief Dagan told a crowd of 30,000 at an anti-Netanyahu rally in Tel Aviv's Rabin Square ten days ago that the Israeli leader "is fighting only one battle: the battle for his own political survival".
"Benjamin Netanyahu has served as prime minister for six years straight - six years in which he has not led a single genuine process of change to the face of the region or the creation of a better future," Dagan continued.
While Barak and Peres are both prominent former Labor party leaders, meaning their endorsement of Herzog is somewhat unsurprising, Avraham Diskin, professor of political science at the Hebrew University of Jerusalem believes the endorsements are a sign of dissatisfaction with Netanyahu's leadership amongst the Israeli establishment
"It is an indication that people are not satisfied, they are disappointed and fed up with Netanyahu," says Diskin. "That's really what it shows. I don't think that it influences many voters but I do think it is an indication of the movement in that direction."
Herzog's Zionist Union currently leads Netanyahu's Likud in the pre-election polls by approximately four seats (26 to 22) despite the Israeli leader's address to U.S. Congress earlier this month about Iran's nuclear program, which drew huge amounts of international attention.
A right-wing rally for Netanyahu last night attracted approximately 25,000 people amid Netanyahu's claims that there is a concerted international effort to topple his party and support leftist parties into power. "Our rivals are investing a huge effort to harm me and the Likud, to open a gap between my party, the Likud, and (our rivals), and if we don't close this gap, there is a real danger that a left-wing government will rise to power," Netanyahu told the Tel Aviv crowd.
Such claims have led to accusations in the Israeli media that he is running a desperate 'Gevalt' (Yiddish for 'God!') campaign to pull voters from nationalist right-wing parties - whom he may require to form a majority coalition - and close the gap on Herzog's Zionist Union.