White South African farmers have turned to a former Israeli special forces agent to train them in self-defense, according to local press.
After the South African parliament adopted a motion in February to potentially take land from white South African farmers and redistribute it to predominantly black workers without compensation, farmers have feared an increase in violence targeting their community. Idan Abolnik, a former soldier with the Israeli special forces, has offered his services to train farmers to protect themselves.
"It's open to everyone and anyone who wants a specially designed system for farmers," said Abolnik, who trains clients in the Israeli-developed Krav Maga fighting system, according to the website The South African citing TV channel News24. "We train them to deal with a variety of different attacks. We teach them hand-to-hand combat, bush warfare,semi-bush warfare, urban warfare and how to collect information."
The course involves training with weapons and hand-to-hand combat. Participants learn to deal with home invasions, violent assaults and even the threat of an execution. Abolnik teaches his students how to overpower and defeat attackers, which many now believe is a necessary skill.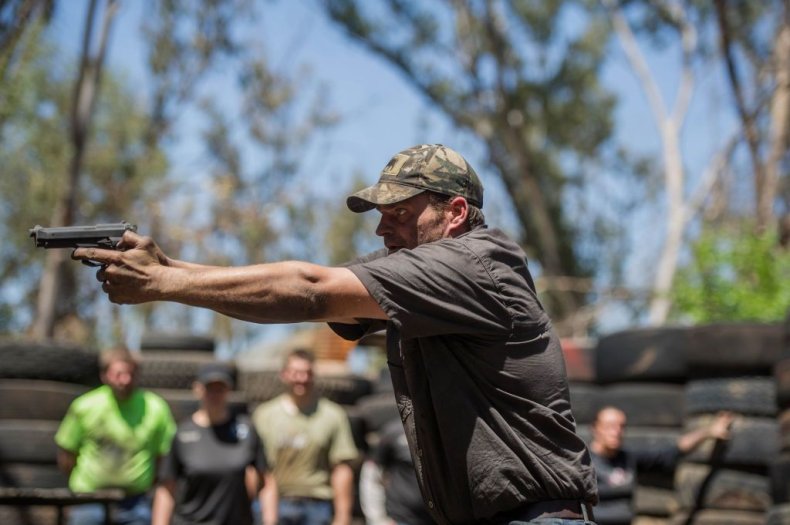 "I have been attacked myself and these attackers were trained very well," Chris Herbst, one of Abolnik's students, told Sky News. "I got shot in my face - you can see the marks there, eh? And I got stabbed nine times – but I survived it."
Despite farmer's fears, statistics from the agricultural organization AgriSA revealed that murders of farmers have reached a 20-year low in the country. News24 reported that the statistics, which are based on police data, countered the claims of right-wing groups.
The statistics revealed that only 47 farmers were murdered between 2017 and 2018, a decrease from 66 in the previous one-year period. The most recent statistic is also less than a third of the record high between 1997 and 1998, when 153 murders were recorded. At the same time, the data did reveal a small uptick in non-lethal attacks on farmers.
Many white farmers and groups that represent them disagree with this report. One such organization, AfriForum, argues that the number of murders is significantly higher.
"Current murder tendencies indicate that we will lose more people on farms than in the past three years," AfriForum's Ian Cameron said at the end of May, the group's website reported.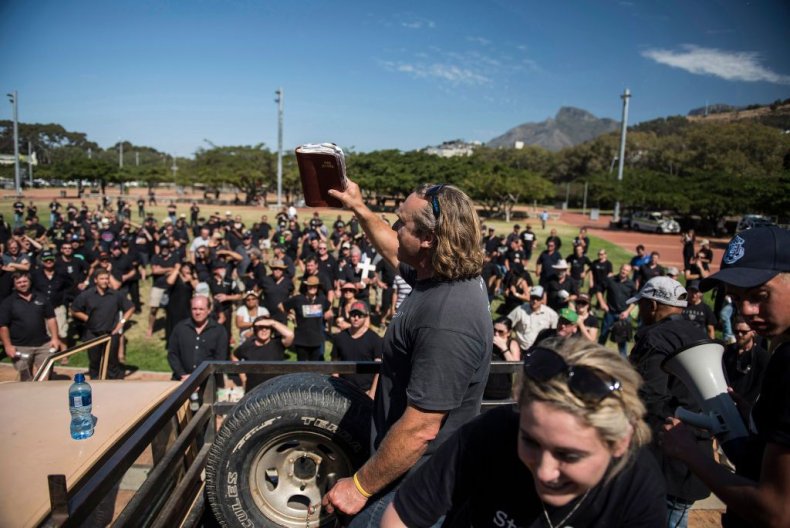 Many ordinary white farmers fear for their safety.
"What is happening in our country is intense and I get very emotional," Marli Swanepoel, who believes she is targeted as a white person, told Sky News. "Our people are getting murdered, tortured. Our old people can't defend themselves."
However, violence in South Africa has also impacted black farm workers. In 2016, two white farmers attempted to seal a 20-year-old black man into a coffin, threatening to light him on fire. The attackers were caught and sentenced in October to more than 10 years in jail.