Israeli Forces Kill Five Palestinian 'Attackers' in Jerusalem and West Bank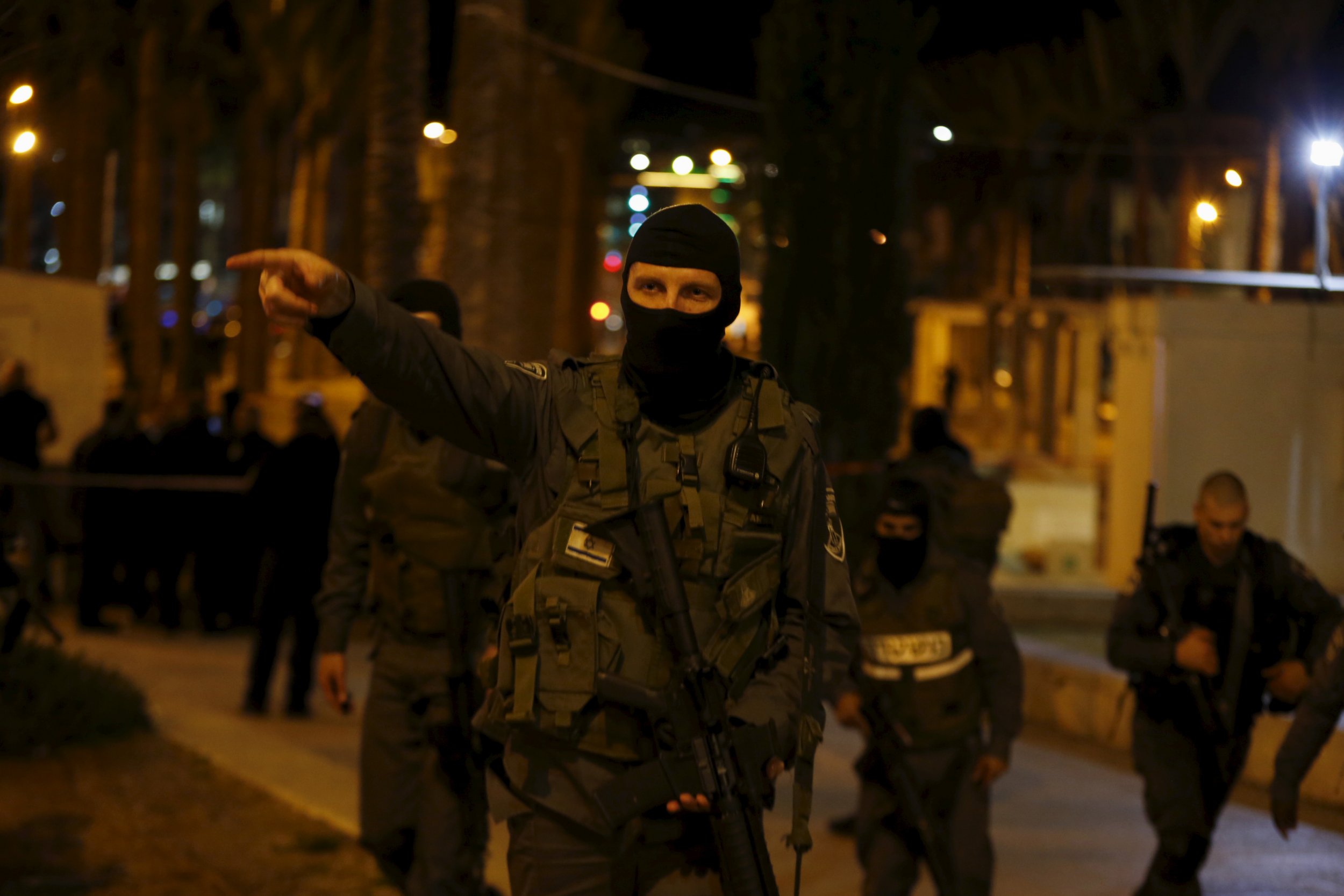 Israeli forces shot and killed five Palestinians, three of them teenagers, in Jerusalem and the West Bank on Sunday, saying that they had all launched attempted attacks against authorities.
In one incident, Israeli police officers shot and killed two Palestinians who opened fire on the police near Jerusalem's Old City, a spokeswoman told Reuters. The two men fired automatic weapons at the officers at the Damascus Gate entrance to the historic center of the holy city.
In another incident, Israeli soldiers shot and killed two Palestinian teenagers who threw stones at cars near the West Bank city of Jenin before one of them opened fire on an arriving Israeli military patrol with a rifle, they said. Both of them were 15 years old, the BBC reported.
"Two assailants hurled rocks at cars," a military statement said. "Forces arrived and were fired upon by an assailant. Soldiers responded and shot the attackers, resulting in their deaths."
In the third alleged attack, a Palestinian youth, aged 17, ran at Israeli forces who were checking vehicles traveling to Jerusalem, Israeli police said. An Israeli officer shot and killed him. No Israelis were hurt in any of the three incidents.
In another alleged attack that resulted in the critical injury of a 14-year-old Palestinian girl, Israeli forces shot Yasmin Rashad al-Zarou after she tried to stab someone near the West Bank city of Hebron, Israeli police said.
However, Palestinian sources, cited in Palestinian media outlets, gave a conflicting account, saying that Zarou was with her sister, had not attempted to attack anyone, and was walking away from a military checkpoint when she was fired upon six times.
Since the beginning of the unrest in October, Israeli security forces have killed at least 163 Palestinians, 107 of which Israel says were attackers, while Palestinians have carried out stabbing, shooting and car-ramming attacks that have killed 27 Israelis and a U.S. citizen.