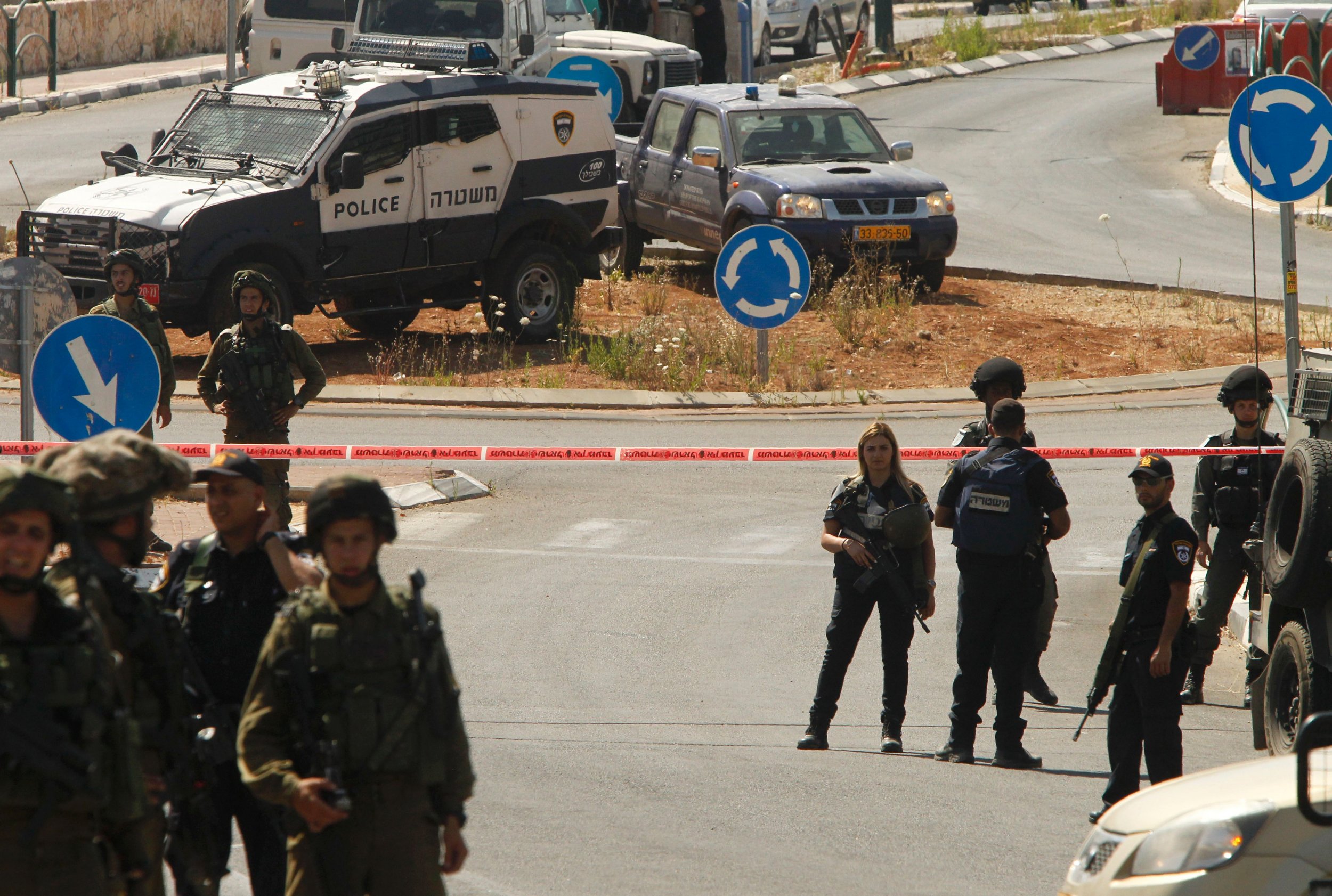 An Israeli border policeman shot dead a Palestinian man and wounded one more in the West Bank on Wednesday as they drove towards forces, the military confirmed.
The soldiers were deployed to the West Bank town of Al-Ram, located northeast of Jerusalem, for a search operation in which they found a weapons workshop.
A car then proceeded to drive towards them while in the town, raising fears that it could be a car-ramming attack, a military spokeswoman said.
One of the guards "felt in danger" by the car's movement and opened fire, she continued. Israeli forces arrested a third Palestinian passenger in the car.
The shooting dead of the Palestinian, identified by local media as 22-year-old Anwar al-Salaymeh, comes as a wave of attacks by Palestinians against Israelis continues after more than 9 months.
Shooting, stabbing and car-ramming attacks have killed 33 Israeli citizens and two U.S. nationals since October 2015. Israeli forces have shot and killed at least 215 Palestinians, more than half of whom Israel says were attackers. Others were killed in protests, violent clashes, and during Israeli air strikes on the Gaza Strip.
Israeli forces are stepping up their attempts to discover and shut down arms workshops in the West Bank, closing more than a dozen since the beginning of the year, according to the Israeli military.
Such workshops are said to be disguised as a blacksmith's shop or regular shopfront where Palestinians are alleged to assemble makeshift arms, such as the infamous homemade Carlo gun used in last month's attack on a Tel Aviv restaurant that left four Israelis dead.
The two Palestinian attackers from the West Bank used a sub-machine gun version of the Swedish military's World War II Carl Gustav rifle, which serves as a much cheaper alternative to a Kalashnikov and much easier to assemble because it is made of various, innocuous objects such as paintball guns and pipes.