Foreign Minister Avigdor Lieberman Seeks to Ban Al Jazeera From Operating in Israel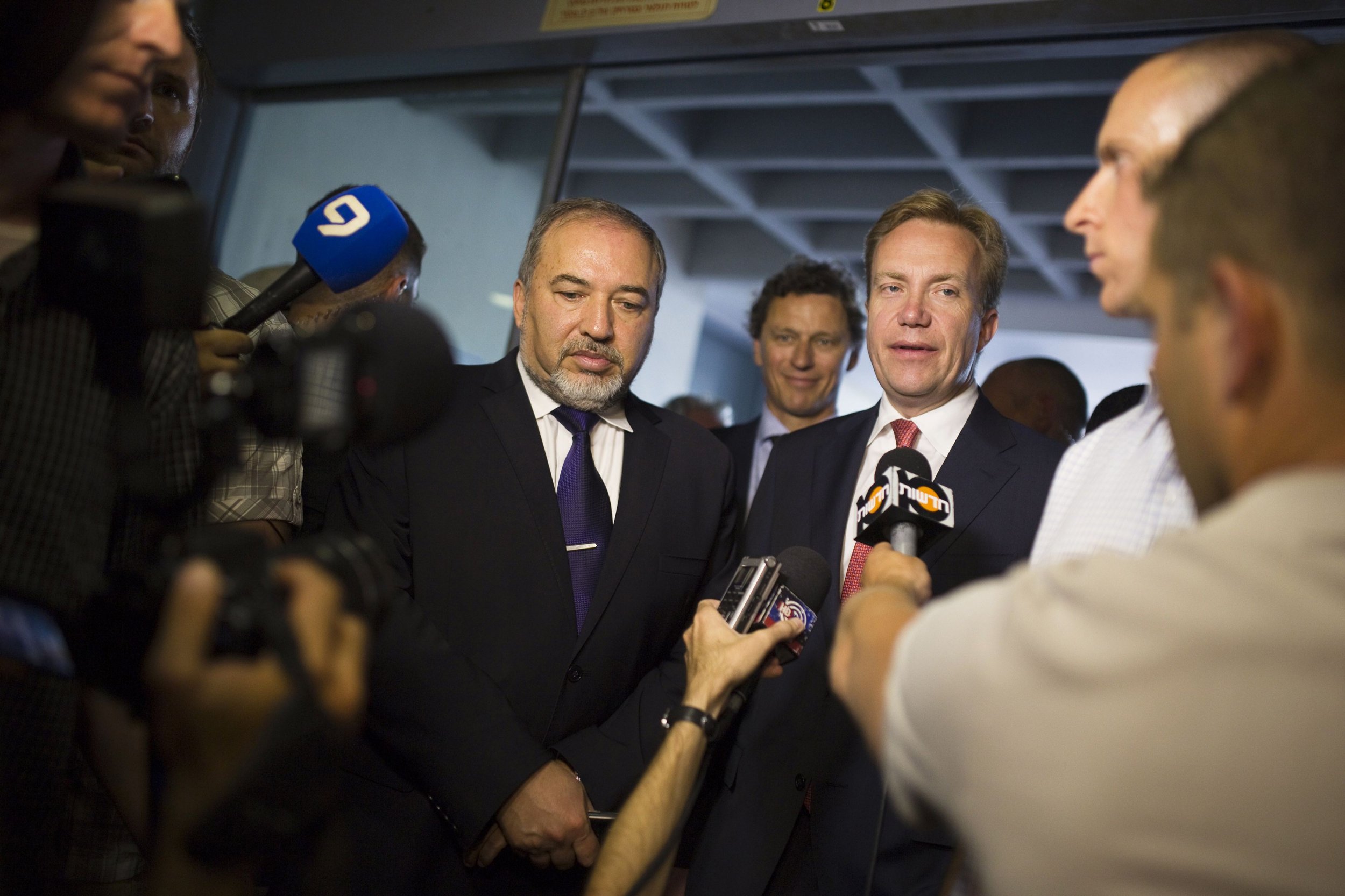 Israeli Foreign Minister Avigdor Lieberman is setting his sights on Qatar-based Al Jazeera TV, and is looking to stop them operating in Israel.
According to the International Business Times, Lieberman said, "Qatar has turned into a global problem. Al Jazeera is a central pillar of the propaganda apparatus of Hamas." Israel's Channel Seven news reports that Lieberman made the comments during a meeting with the Rwandan foreign minister. Haaretz's diplomatic correspondent Barak Ravid tweeted the news earlier today:
The International Business Times quotes Ravid as saying that Israel is looking to ban Al Jazeera, just as the United Kingdom would not allow Nazi publication Der Sturmer, or the United States would not permit broadcasting on al-Qaeda TV. Al Jazeera is based in Doha; Lieberman considers it a "propaganda machine" that peddles lies and encourages terrorists, according to Channel Seven.
"It constitutes the economic backbone of terrorist groups in the most extreme sense, aiming to destabilize the world in general and the Middle East in particular," Channel Seven quotes Lieberman as saying. Several Israeli journalists work for Al Jazeera.
Israel believes that Qatar is funding Hamas, which control Gaza and are currently engaged in fighting with Israel.
Earlier today, Lieberman called for the boycotting of Arab-owned businesses of those who are taking part in a strike protesting against the Israel Defense Forces. Haaretz reports that Lieberman's Facebook post read: "I call upon everyone not to shop anymore at the stores and businesses of those among the Arab sector who are participating today in the general strike that was declared by the Higher Arab Monitoring Committee as a sign of empathy for Gaza residents and against Operation Protective Edge."
The death toll in the conflict now stands at more than 500, and has increased significantly over the past few days.