Israeli Foreign Minister Says 'People Who Support Israel' Won't Support Bernie Sanders After US Embassy Comment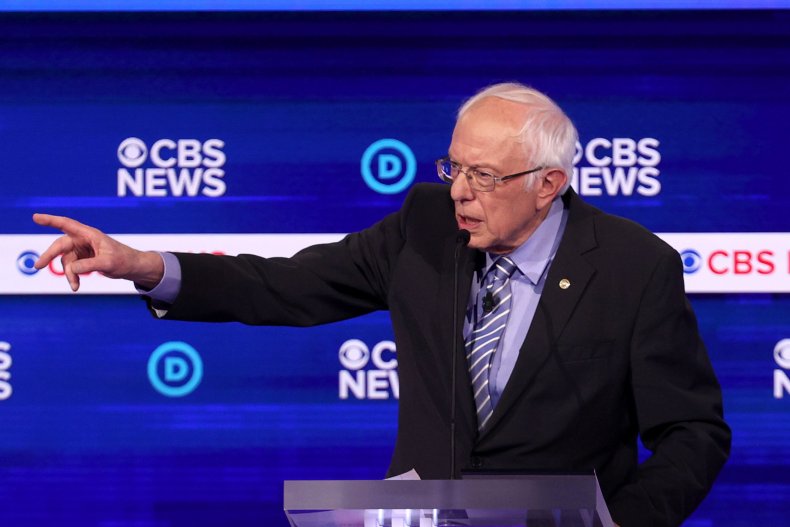 On Wednesday, Israeli Foreign Minister, Israel Katz criticized Democratic presidential candidate Bernie Sanders for comments he made during Tuesday's party debate in which he spoke about potentially moving the U.S. Embassy in Israel, from Jerusalem back to Tel Aviv.
"Naturally, people who very much support Israel will tend to not support him [Sanders]," Katz said on Wednesday during an interview with Israeli Army radio.
Katz's comments stem directly from Sanders' answer to a question during Tuesday's debate when the Vermony senator was asked by moderator Major Garrett, "What would you say to American Jews who might be concerned you're not, from their perspective, supportive enough of Israel, and specifically, would you move the U.S. embassy back to Tel Aviv?"
"The answer is it's something we would take into consideration," Sanders responded.
Sanders then went on to talk about his background as a Jewish American and gave his opinion on Israeli Prime Minister Benjamin Netanyahu.
"I am very proud of being Jewish. I actually lived in Israel for some months, but what I happen to believe is that right now, sadly, tragically, in Israel, through Bibi Netanyahu, you have a reactionary racist, who is now running the country," Sanders said, referring to Netanyahu by his nickname.
Speaking to Israeli Army radio, Katz called Sanders' remarks about Netanyahu "shocking."
"There is no Jew who hasn't dreamed of Jerusalem for thousands of years, to return, and we returned, and I think President Trump did an important thing, without connection to internal disagreements within the United States. He recognized the reality that Jerusalem is the capital of the Jewish people, the capital of the State of Israel," Katz said.
"Now, in the new peace plan, the deal of the century, he recognizes Jerusalem in its entirety as Israel's capital. And we will stick to that and insist on that, and of course act to persuade [people] in the U.S. regarding those things. And whoever comes out against that – naturally, people who very much support Israel will not tend to support him [Sanders]," Katz added.
Throughout his time running as a Democratic presidential candidate, Sanders has been vocal on the Israel-Palestine issue, which Katz noted during his interview on Wednesday. In October, Sanders spoke at a J Street conference where he talked about being open to using U.S. funds for humanitarian relief in Gaza instead of using it as an aid to Israel, to force a change in the relationship between Israel and Palestine.
"The previous time he talked about Gaza...without at all understanding the reality and the threat and the rockets and everything we are facing as those who are being attacked by radical Islam and defending ourselves," Katz said. "He in effect wanted to deny us the right to self-defense."