Benjamin Netanyahu Loses Majority as Israel Lurches Toward New Elections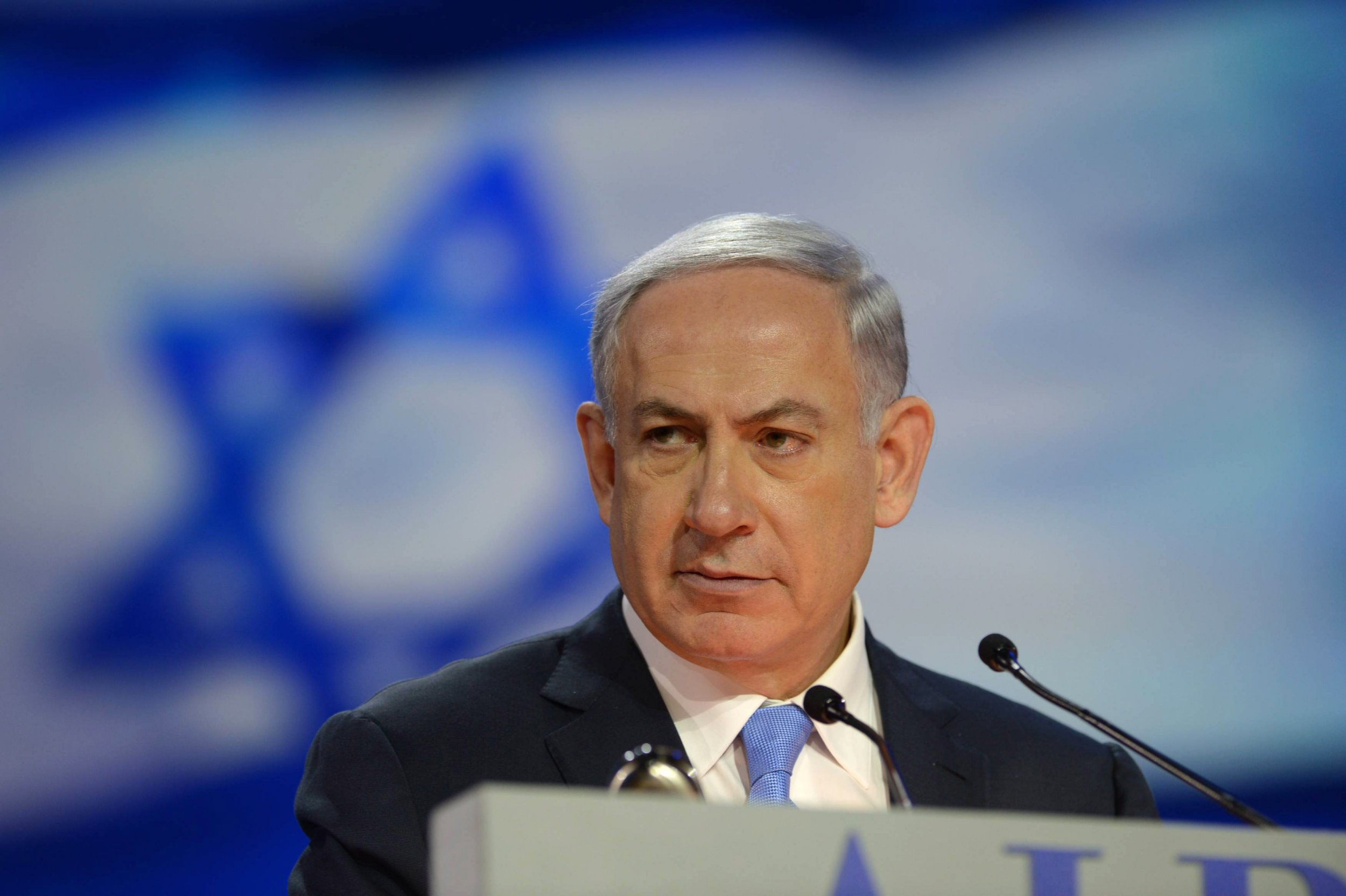 Israel may be heading back to the polls one year ahead of schedule after Prime Minister Benjamin Netanyahu's coalition government lost its parliamentary majority Friday.
Following talks with Naftali Bennett—Israel's education minister and leader of the nationalist Jewish Home party—Netanyahu lost the support of eight Knesset members, leaving his coalition with only 53 of 120 seats in parliament.
The crisis began Wednesday when Avigdor Lieberman—then defense minister—resigned over the Israeli government's cease-fire with Islamist militant group Hamas, which controls the Gaza Strip to the southeast of Israel.
Lieberman is the leader of the right-wing nationalist Yisrael Beiteinu party, which had five members of the Knesset supporting Netanyahu's coalition. His departure, and the subsequent loss of the support of the nationalist Yisrael Beiteinu party, left the prime minister with a majority of just one seat.
Jewish Home, which holds eight Knesset seats, wished for Bennett to be given the vacant defense brief—one he has reportedly long coveted—as a condition of their continued support. The government must hold half of the 120 Knesset seats to survive a vote of no-confidence.
On Thursday, Bennett confirmed he had requested the post, claiming his objective was to "make Israel start winning again." The minister has long criticized Netanyahu's government for weakness and hesitation in the face of Hamas rocket attacks, The Times of Israel explained, and said he intended to revitalize Israeli deterrence.
The Israel Television News Company reported Friday that Netanyahu and Bennett had failed to reach a deal, noting, "Israel is going to elections." The outlet reported that the date of the poll would be discussed between the heads of the various coalition parties on Sunday. The Times of Israel suggested a vote would likely be held between March and May, with Netanyahu pushing for a later date and other parties for an earlier one.
Netanyahu, however, denied elections were inevitable, and said he would continue to try to govern even without Jewish Home support, with the prime minister's office stressing the "importance of making every effort to preserve the right-wing government." There are several sources from which Netanyahu could draw new coalition members, from inviting centrist Yesh Atid or left-leaning Labor into a national unity government to attempting to split one or more of the opposition parties and pluck a few parliamentarians from each.
Both Lieberman and Bennett were reported to have opposed the cease-fire deal with Hamas, which came after several months of violence in and around Gaza. After a botched intelligence operation in Gaza killed seven Palestinians and one Israeli on Sunday, Netanyahu refused Lieberman's request to launch a large-scale military operation into the coastal enclave.
Announcing his departure on Wednesday, Lieberman called Netanyahu's de-escalation policy "capitulation to terrorism."
"We are buying short-term calm for long-term harm to security," he added, arguing that the government's response to the Hamas artillery barrages that followed the failed Israeli operation "was weak and lacking, to say the least."