Israeli Humanitarian Group Secretly Evacuated 125 From Afghanistan in October
IsraAID, an Israeli-based non-government organization (NGO), helped to evacuate 125 refugees from Afghanistan earlier in October, according to a statement from the group released Wednesday.
The NGO stated that it had helped coordinate the evacuation of prominent Afghan nationals, including "judges, cyclists, journalists, TV presenters, human rights activists, family members of Afghan diplomats, artists, law enforcement officers, scientists, and more."
The refugees fled the country with IsraAID and were brought to Albania, located 2,600 miles from Afghanistan along the Balkan Peninsula.
There, they joined about 1,000 other Afghan refugees currently in Albania.
IsraAID said that the evacuated refugees were "considered particularly vulnerable under Taliban rule," and that "many of the women and girls among them have served as symbols of female empowerment and leadership."
This marks the second time in two months that IsraAID has helped at-risk Afghans escape the country. A previous venture on September 6 saw the NGO evacuate 42 women and girls to the United Arab Emirates (UAE).
The humanitarian group said that the 167 refugees from both the September and October missions would eventually be re-settled for the long term in a number of different countries, such as France, Canada, and Switzerland.
Before that happens, IsraAID has also pledged to launch an initial needs assessment to Albania. There, they will "assess access to crucial services and plan to provide ongoing assistance to Afghan refugees while they stay in Albania."
A report in the New York Times detailed how Albania has pledged to take in over 4,000 refugees from Afghanistan. Albania is one of the poorest countries in Europe, and one that also happens to still be recovering from a massive earthquake that rocked the nation in 2019.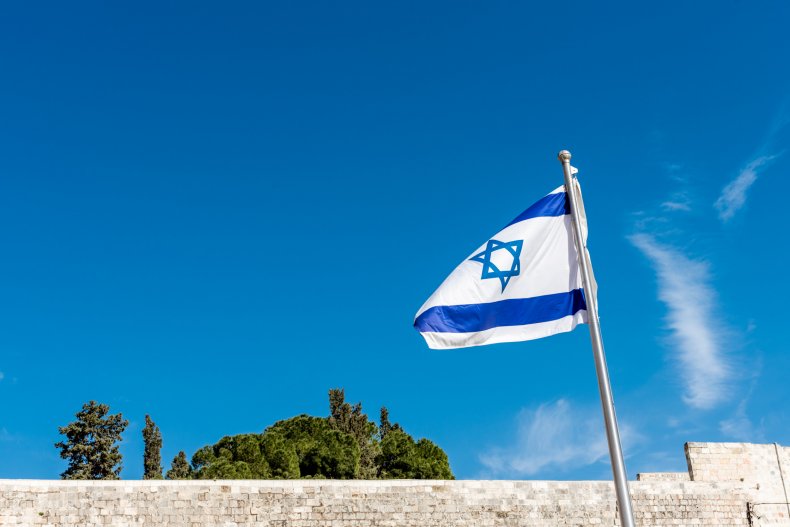 The head of IsraAID, Yotam Polizer, said in the press release that the NGO would do whatever it could to try and help Afghan refugees escape the Taliban.
"At IsraAID, we respond to humanitarian crisis worldwide, including working to facilitate refugee integration around the world," Polizer said. "We stand together with our partners and team members who worked tirelessly on the ground to make this happen."
"We would like to thank the governments of Albania and the United Arab Emirates for their hospitality and willingness to provide safe passage to these vulnerable people out of Afghanistan," Polizer continued.
Journalist Danna Harman, who helped run the operation, said that "if there is a bright spot in the story of Afghanistan's latest crisis, it would be how many regular people, Afghans and those who care about Afghanistan alike, came together to respond to calls for help."
Harman was assisted by a number of other philanthropists and supporting groups, including the Chairman of the Euro Asian Jewish Congress, Aaron G. Frenkel and the Centre for Israel and Jewish Affairs (CIJA).
A prominent Israeli-Canadian philanthropist, Sylvan Adams, also helped to raise money for the refugees. According to the Jerusalem Post, Adams has contributed to a number of causes over the years, and was the principal backer behind getting the 2018 Giro d'Italia bicycle race moved to Israel.
Newsweek has reached out to the Israeli embassy in Albania for comment.