Israeli Jet Downed by Syrian Anti-Aircraft Fire, After IDF Takes Out Iranian Drone
Syrian anti-aircraft fire shot down an Israeli jet on Saturday, the military said, after Israel intercepted an Iranian drone launched from Syria and struck an Iranian target there.
Footage from northern Israel showed what appeared to be white aircraft debris scattered on the ground.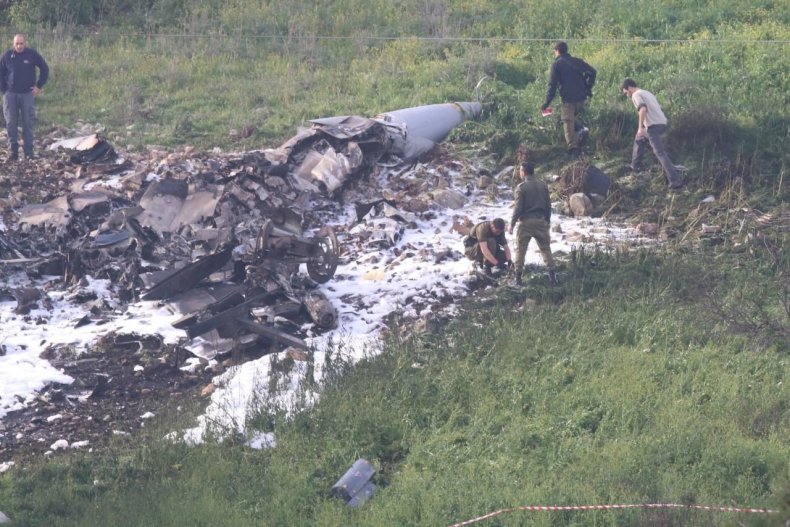 It was one of the most serious incidents involving Israel, Iran and Syria since the start of the Syrian civil war almost eight years ago.
"A combat helicopter successfully intercepted an Iranian UAV that was launched from Syria and infiltrated Israel," the Israeli military said in a statement.
"IDF (Israel Defense Forces) has targeted the Iranian control systems in Syria that sent the #UAV into Israeli airspace. Massive Syrian Anti-Air fire, one F16 crashed in Israel, pilots safe," Israeli military spokesman Lieutenant Colonel Jonathan Conricus said on Twitter.
Syrian state media cited a military source as saying Syrian air defenses had opened fire in response to an Israeli act of "aggression" against a military base and hit "more than one plane".
"The Israeli enemy entity at dawn today conducted a new aggression against one of the military bases in the central region. Our air defenses confronted it and hit more than one plane," the unidentified military source said.
Israeli media said the jet crashed in northern Israel.
Israeli Prime Minister Benjamin Netanyahu paid a rare visit to the Israel-Syria front on Tuesday and warned Israel's enemies not to "test" its resolve. He did not mention by name Iran or its Lebanese militia ally, Hezbollah, both main players in Syria's civil war.
Netanyahu has been cautioning against any attempt by Iran to deepen its military foothold in Syria or construct missile factories in neighboring Lebanon.
Israel has seen spillover violence from the Syrian civil war. It has opened fire at times to foil what it deemed deliberate cross-border attacks and has struck suspected Hezbollah arms shipments around 100 times in Syria during the civil war.