Israeli Lawmaker Posts Support for Hospital Room Segregation Between Arab and Jewish Women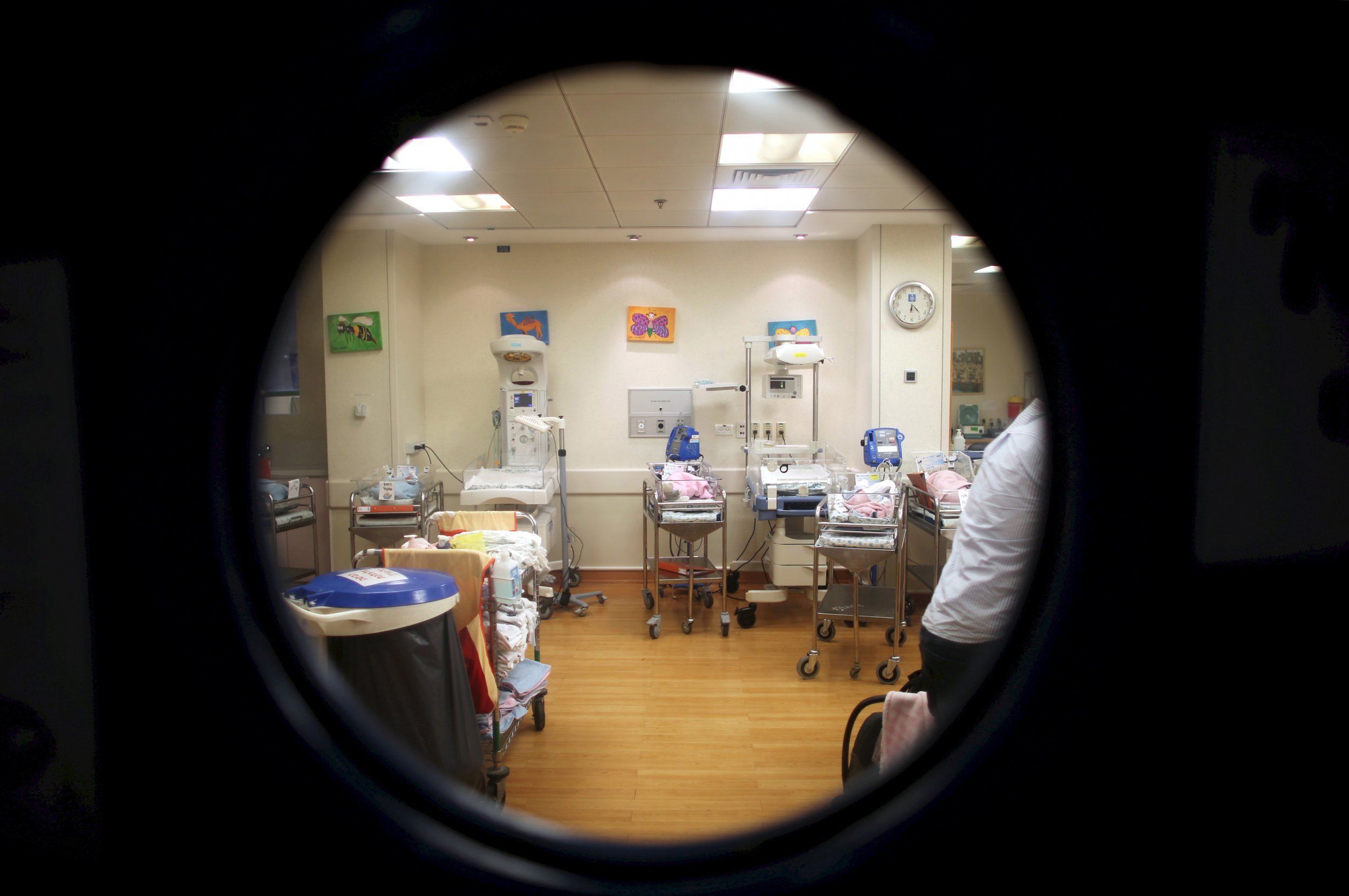 A right-wing Israeli politician has caused an outcry among his country's political elite after proposing segregation for Jewish and Arab women in maternity wards.
Batzalel Smotrich, 36, is an Israeli member of parliament for the ultra-conservative Jewish Home party that sits in Prime Minister Benjamin Netanyahu's ruling coalition and is led by one of Israel's rising right-wing politicians, Naftali Bennett.
"My wife really isn't a racist, but after giving birth she wants to rest and doesn't want those mass parties that are the norm among the families of Arab women after birth," Smotrich wrote on Twitter.
He was reportedly responding to Israeli media reports about the separation of Arab and Jewish mothers in maternity wards when some mothers had requested such a situation.
"It's natural that my wife wouldn't want to lie next to someone whose baby son might want to murder my son," he added. He continued: "Arabs are my enemies and that's why I don't enjoy being next to them."
The outspoken politician, who is a settler in the West Bank, has previously caused uproar for making controversial comments. In December 2015, he said that the murder of an 18-month-old Palestinian child, Ali Dawabsha, and his mother and father in a firebombing in the West Bank village of Duma, was not an extremist attack.
According to The Times of Israel, Smotrich's wife told Israel's Channel 10 news channel that she had "kicked an Arab obstetrician out of the [delivery] room. I want Jewish hands to touch my baby, and I wasn't comfortable lying in the same room with an Arab woman."
She added: "I refuse to have an Arab midwife, because for me giving birth is a Jewish and pure moment."
The wave of violence by Palestinians that has targeted Israelis since the beginning of October 2015 and deadly clashes between Palestinians and Israeli forces have deepened tensions among Israel's majority Jewish population and the country's 20 percent Arab population. This has led to increasingly divisive rhetoric from both Jewish and Arab politicians in the country.
A poll conducted by the Israel-based Institute for National Security Studies in January showed that more than one-third of Jewish Israelis view Arab citizens in the country as "enemies" and only one-fifth see them as "equals." Another poll, released by Pew Research last month, showed that almost half of all Jewish Israelis were in favour of expelling Arabs from the country.
Still, Smotrich's comments were criticized by party leader Bennett who said that these were not views that should be held in a democratic Israel. "The national camp is not hatred of Arabs," he said, according to Reuters. "Everyone has a unique soul, a family, a desire to live in dignity. We are opposed to divisive discourse among the people and hatred of the other."
Israel's most popular Arab politician, Ahmad Tibi, condemned Smotrich's comments as racism and said that health professionals would always seek to treat those of different views in the right way while in medical care.
"It is a blatant racist comment... and many Israelis are angry at Smotrich for holding the mirror of racism in front of them," he told Israeli news site Ynet.
"As a doctor, if Smotrich or his wife needed medical help from me, I would give it without hesitation. I have treated many racists in the past."