Israel Foils Gaza Smugglers as Hamas Prepares for Next Conflict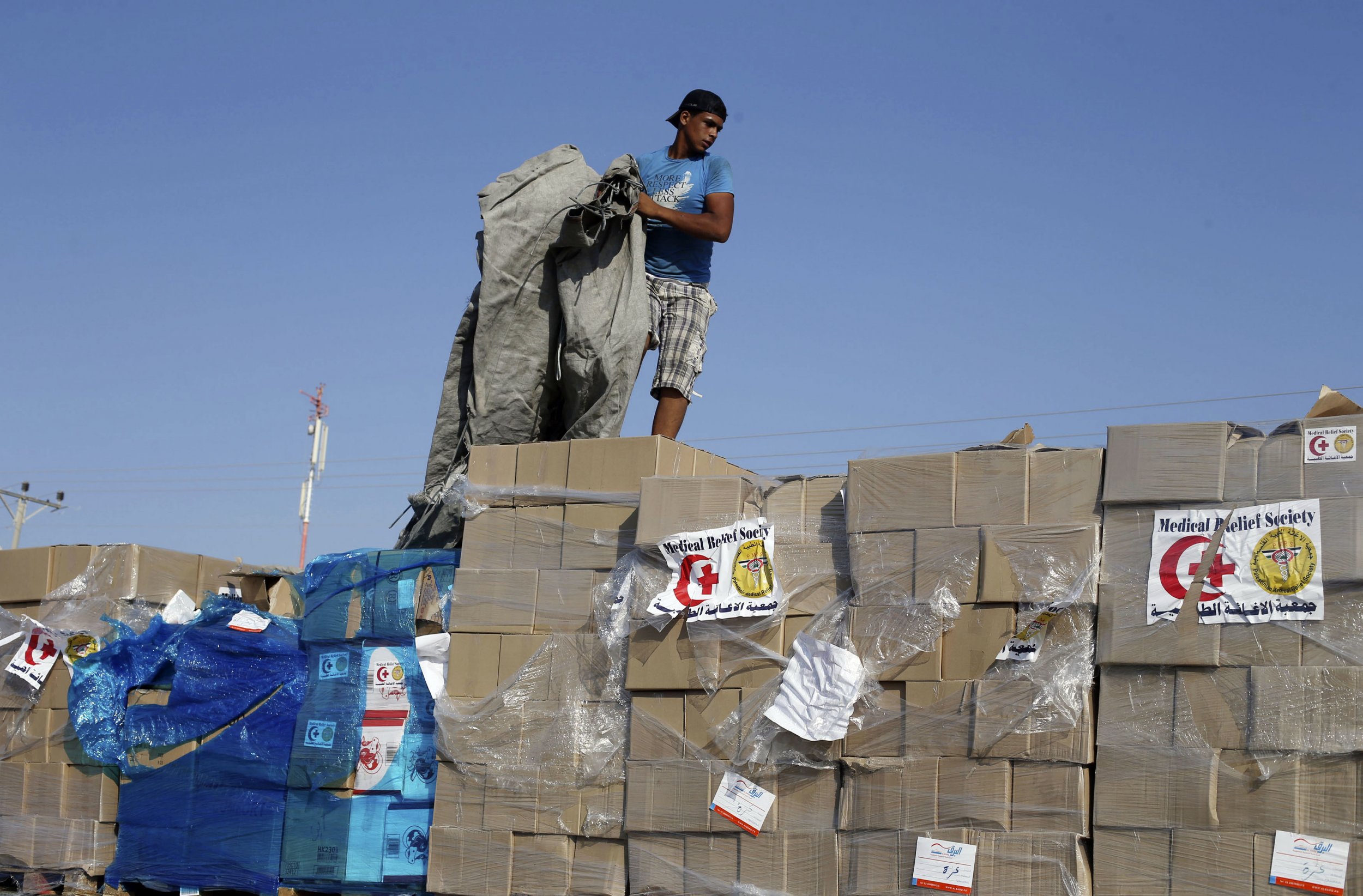 Israeli authorities have thwarted an attempt to smuggle high-tech equipment into the Gaza Strip, allegedly to militant groups preparing for the next round of conflict with Israel, according to the Israeli defence ministry.
The security operation, conducted by the Shin Bet security agency and the Coordinator of Government Activities in the Territories (COGAT), uncovered hidden infrared cameras, remote control security cameras and advanced communications equipment in a truck at the Israeli Karem Shalom border crossing which leads into southern Gaza. Both bodies said that there had been over 100 smuggling attempts foiled since the start of the year, an average of more than one a day.
"The items were hidden in an Israeli truck that was carrying communications equipment to the Gaza Strip," the defence ministry said in a statement. "Security elements are continuing the investigation."
Ron Gilran, vice-president at Tel Aviv-based geopolitical risk consultancy the Levantine Group, says that a conflict between Palestinian militants and Israel is just months away and these allegations of smuggling demonstrate that Gaza factions, such as Hamas, are building their capabilities for another confrontation.
"Another war is inevitable. You see a lot of preparation from Hamas, in terms of rocket testing, the resumption of tunnelling efforts," he notes. "This all goes back to the smuggling because the smuggling is something they need in order to do the preparation for the next round."
"It could be in the next few months, it could be until the end of the year, but the majority of the estimations I have heard [for another conflict] are somewhere between four months at the very least and 12 months," Gilran adds.
In February, three Israeli nationals were arrested over allegations that they were shipping vast amounts of scrap metal to the enclave, allegedly to be used for rocket-making by Hamas, after a truck was inspected in January and found to be holding high-tech equipment stashed among goods allowed into the enclave.
The Shin Bet security agency claimed that $375,000 (£246,000) was paid to the Israeli men and the materials purchased were worth almost $30m (£20m) via Palestinian middlemen.
"In this way, large amounts of materials bought in Israel and smuggled to the Gaza Strip systematically and over time made their way to Hamas' military infrastructure," Shin Bet said in a statement released last month.
"In recent weeks, we uncovered a well-oiled operation by Hamas to procure and smuggle resources and materials used to develop its military capabilities in Gaza," it continued.
In last summer's 50-day conflict, over 2,100 Palestinians—at least 1,585 civilians of which 530 were children—were killed, according to UN and Palestinian accounts, and 72 Israelis—all but five soldiers—were killed, according to Israeli accounts.