Israeli Minister Welcomes Sean Spicer's Apology Over Claims Hitler 'Didn't Use Chemical Weapons'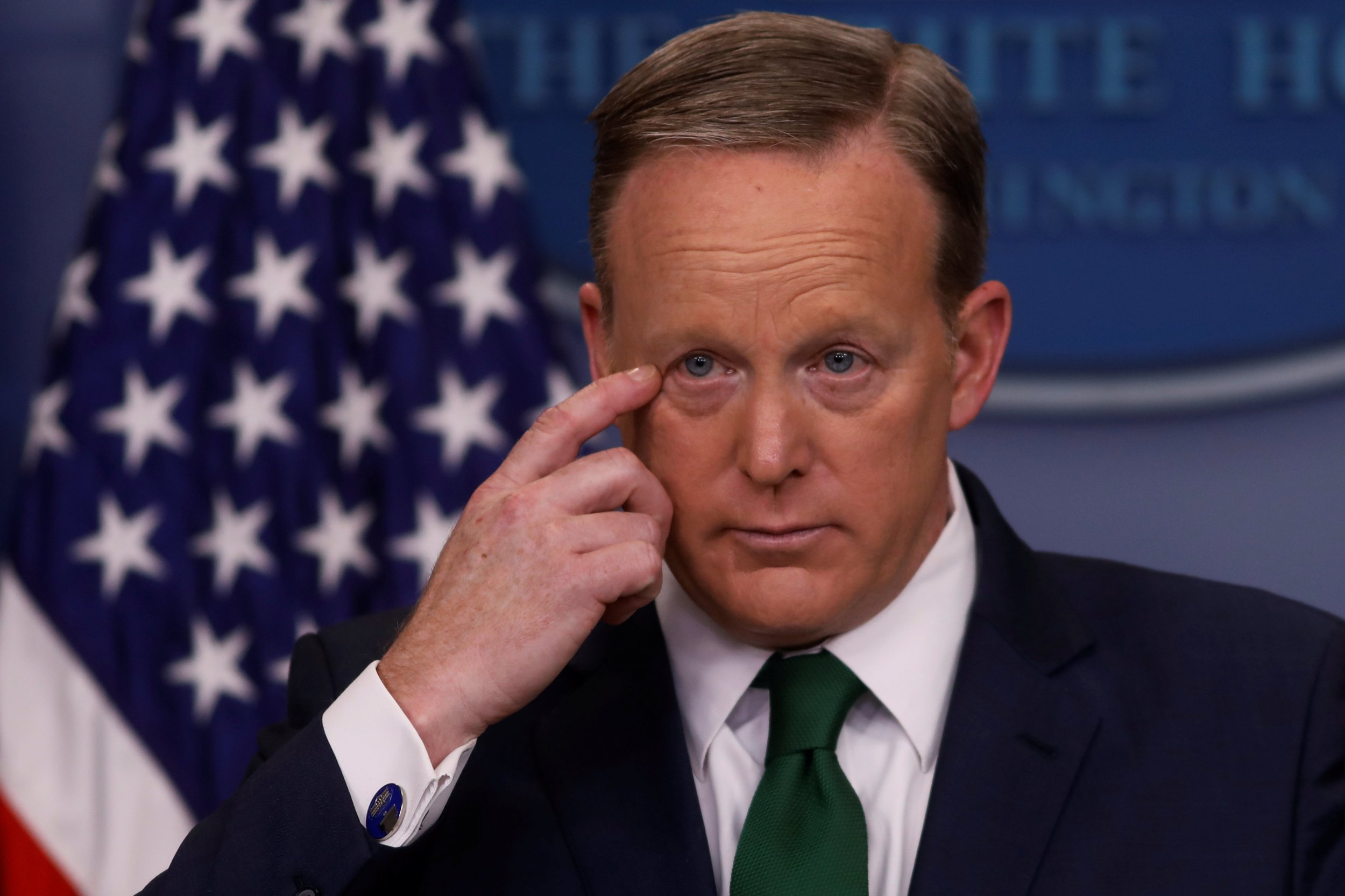 A senior member of the Israeli government who attacked President Trump's Press Secretary Sean Spicer over his comments Hitler didn't use chemical weapons has said he accepts the White House staffer's apology.
Israeli Intelligence and Transport Minister Israel Katz said in a statement seen by Reuters that he considered the matter done with after Spicer appeared on CNN to apologize for the gaffe.
"Since he apologized and retracted his remarks, as far as [I] am concerned, the matter is over," Katz said citing the "tremendous importance of historical truth and remembrance" of the victims of the Holocaust.
Spicer drew widespread criticism after a Tuesday briefing on the war in Syria during which he claimed: "You had someone as despicable as Hitler who didn't even sink to using chemical weapons."
Read more: Cable news chyrons serve as hilarious live fact-checkers in Trump's America
He was referring to the use of sarin gas April 4 on a town in Idlib province which killed more than 80 people. The U.S. and its allies have accused the Assad regime of being behind the attack. One White House reporter shouted that the Jews had been targeted, a reference to the deaths of more than 6 million Jews and other minorities including gay and disabled people targeted during the Nazi Holocaust—many of whom were killed chemical gas agents like Zyklon B.
The Trump spokesman landed himself in further difficulty when, during his comments, he referred to Nazi gas chambers as "holocaust centers."
"He brought them into the Holocaust centers—I understand that. But I'm saying in the way that Assad used them, where he went into towns, dropped them down into the middle of towns," Spicer said.
Katz called the blunder "grave" and "outrageous" in a tweet.
The Knesset Israel-U.S. Relations caucus chairman Nachman Shai echoed the statements. "The White House urgently needs a history teacher," he said, according to the Jerusalem Post. "Ignorance is not acceptable."
In his CNN apology Spicer said: "I was obviously trying to make a point about the heinous acts that Assad had made against his own people last week, using chemical weapons and gas. Frankly, I mistakenly made an inappropriate and insensitive reference to the Holocaust, for which there is no comparison."