Israeli Minister: It Is Time to Assassinate Syria's Bashar Al-Assad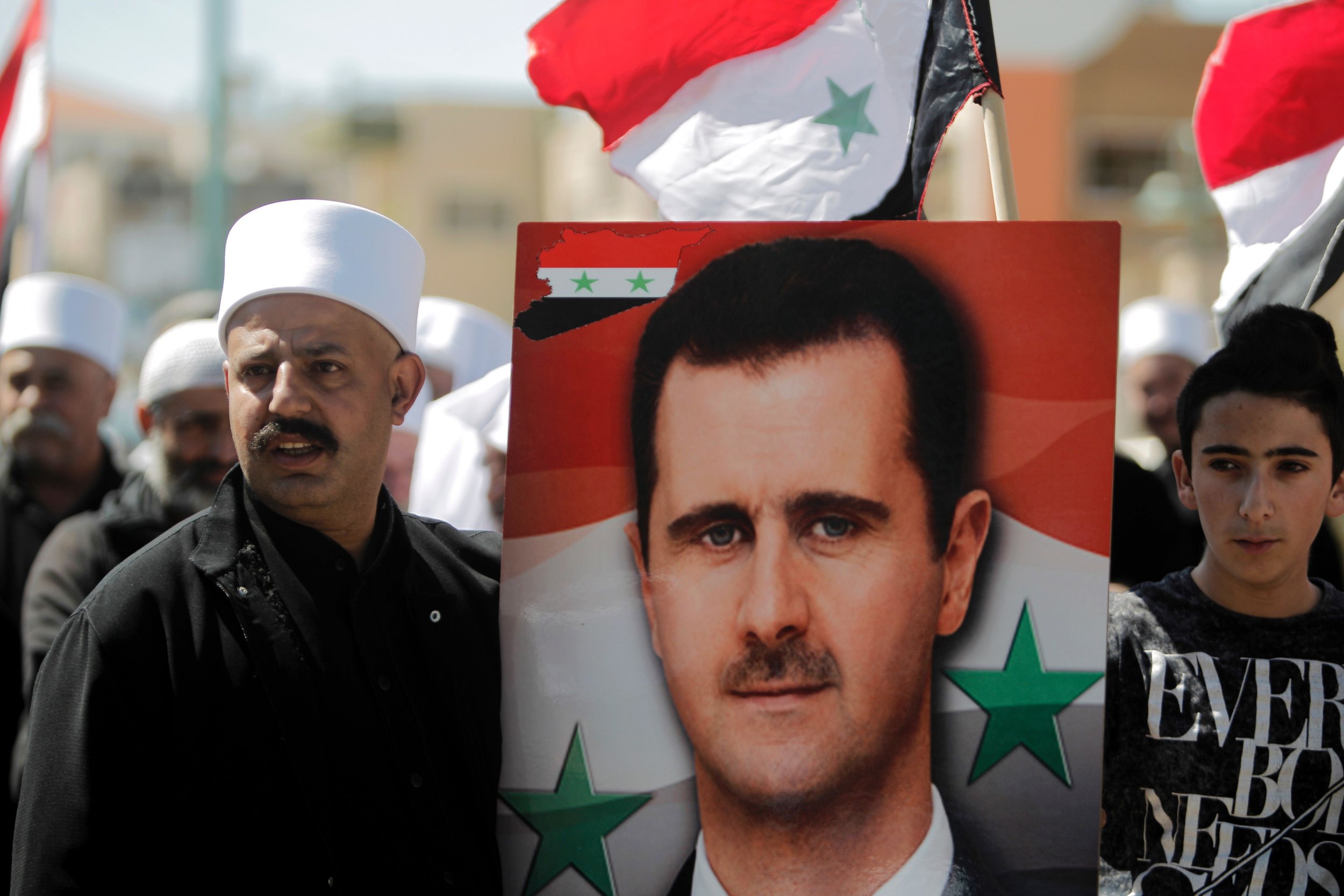 An Israeli minister Tuesday called for the assassination of Syrian President Bashar al-Assad, likening his regime to the Nazis during World War II.
Yoav Galant, Israel's housing minister, accused the Syrian regime of gassing its own people, burning their bodies and, ultimately, committing crimes against humanity not seen since Adolf Hitler's party wiped out six million Jews in the Holocaust.
"The reality in which people are executed in Syria, being hit deliberately by chemical weapons, their bodies being burned, something we haven't seen in 70 years, we are crossing a red line and it is time to eliminate Assad, literally," Galant said Tuesday the Jerusalem Post reported.
Galant was reacting to the U.S. government's statement Monday that said the Assad regime had constructed a crematorium to dispose of dozens of bodies of prisoners near the notorious Sednaya prison on the outskirts of Damascus in a bid to hide evidence of its mass killings.
In another interview Tuesday, Galant, a former major-general in the IDF and a current member of the country's National Security Council, called the actions of the Assad regime a "genocide" of opponents.
"What is happening in Syria is defined as genocide, under all its classifications," he told Israel's Army Radio. He said he supported the idea of Assad, a member of the Alawite minority sect of Shia Islam, be replaced by a moderate Sunni leader.
The war, now in its seventh year, has left a trail of destruction in the country including more than 300,000 people dead, millions displaced and the rise of jihadist groups such as the Islamic State militant group (ISIS) and the now-rebranded Al-Qaeda affiliate, the Nusra Front.
Read more: Israeli strike hits Iranian arms depot near Damascus airport
While Israel has maintained its distance in the conflict, it has directly intervened on several occasions when it deemed its security to be threatened. It has launched strikes aimed at preventing the transfer of weapons from Iran to Shi'ite Lebanese militant group Hezbollah, a supporter of the Assad regime.
The group has positioned itself within touching distance of Israel's northern border in the Israeli-occupied Golan Heights, a territory Israel captured from Syria in the 1967 Six-Day War. Hezbollah accuses Israel of conducting targeted assassinations of its senior commanders in Syria, but Israel does not comment on its military operations.
Israeli Prime Minister Benjamin Netanyahu has largely remained silent on Assad's future, only intervening in Syria in a bid to stop attacks against its territory.
"You ask about the future of [Israel's] relations with President Assad? I would ask what is the future of President Assad in general?" Netanyahu said to Russian Jewish leaders on a June 2016 visit to Moscow. "We do not interfere in this issue. We're making sure that Syria won't become a launchpad for attacks against Israel."
When Donald Trump authorized a strike against a Syrian regime airfield in response to a suspected chemical attack on civilians in the Idlib town of Khan Sheikhoun last month, Netanyahu supported the military action. The Israeli leader has also tacitly blamed Assad for chemical attacks against the Syrian people, calling for such weapons to be removed for the country.
Israel is concerned that both Hezbollah and Iran—which it believes is attempting to establish a "Shia crescent" across the Middle East from Tehran to Damascus—are increasing their stake in Syria, threatening its borders. Iran's conservative religious leadership regularly calls for Israel's destruction.