Israeli Minister Naftali Bennett: Donald Trump Victory Is End of Future Palestinian State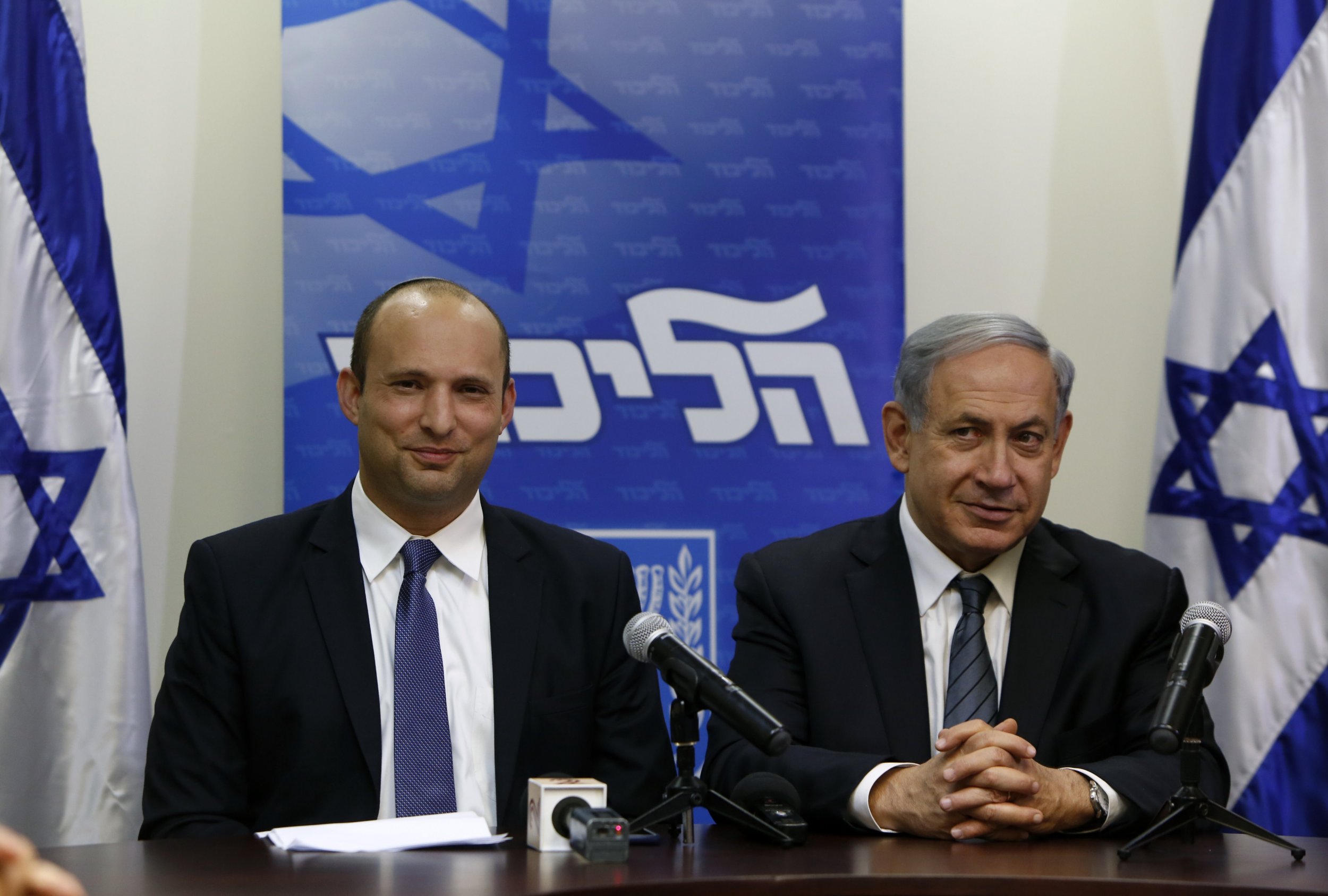 Israeli Education Minister Naftali Bennett said Wednesday that the possibility of a Palestinian state being established had ended after the election of Donald Trump as U.S. president, calling for an end to the issue that has been at the center of Israeli-Palestinian negotiations for years.
"Trump's victory is an opportunity for Israel to immediately retract the notion of a Palestinian state in the center of the country, which would hurt our security and just cause," said Bennett, leader of the far-right Jewish Home party.
"This is the position of the president-elect... The era of a Palestinian state is over," Bennett added.
The Palestinians view the West Bank, East Jerusalem and the Gaza Strip as land to be earmarked for any future Palestinian state, an issue that lies at the heart of negotiations between the two sides.
Newsweek subscription offers >
Jewish settlements have been built in both the West Bank and East Jerusalem, which many in the international community view to be illegal under international law. Trump, however, is viewed in Israel as a supporter of the settlement enterprise and, in May, he said that Israelis "really have to keep going... they have to keep moving forward" in reference to the building of settlements in both areas.
Other members of Israel's ruling coalition government have called on Trump to act on his pledge to move the U.S. embassy from the coastal city of Tel Aviv to Jerusalem, in recognition of the Israeli claim to the entire city as its capital. This symbolic move would likely anger the Palestinians as they have earmarked East Jerusalem as the capital of any future Palestinian state.
Israeli Justice Minister Ayelet Shaked, also a member of Bennett's Jewish Home party, called for the move to "Israel's eternal capital" as it would "symbolize the tight connection and brave friendship between the two nations."
Deputy Foreign Minister Tzipi Hotovely, from Israeli Prime Minister Benjamin Netanyahu's Likud party, and Jerusalem Mayor Nir Barkat have also called for the embassy move. But, in a statement, Netanyahu—who endured a frosty relationship with Trump's predecessor Barack Obama—did not go as far as fellow members of his government colleagues regarding Jerusalem and the likelihood of a Palestinian state. He instead called Trump a "true friend" of Israel and spoke of their cooperation in the coming months.
Newsweek subscription offers >
"We will work together to advance the security, stability and peace in our region. The strong connection between the United States and Israel is based on shared values, shared interests and a shared destiny," said Netanyahu.
He continued: "I'm certain that President-elect Trump and I will continue to strengthen the unique alliance between Israel and the United States, and bring it to new heights."
Palestinian President Mahmoud Abbas also congratulated Trump, saying that he hoped "peace will be achieved during his term," with Palestinian officials also stating their hope that the president-elect continues the U.S. position of working towards a two-state solution.
Netanyahu courted criticism over his comments ahead of the March 2015 Israeli parliamentary elections, when he dismissed the idea of a Palestinian state ever becoming a reality. But he has since talked up the idea of a two-state solution on the conditions that Israel's security is ensured in any deal and that Abbas enters bilateral negotiations without preconditions, such as the removal of West Bank settlements.
Israeli Minister Naftali Bennett: Donald Trump Victory Is End of Future Palestinian State | World