Israeli Minister Says Natalie Portman Bordering on Anti-Semitism as Actor Defends Awards Boycott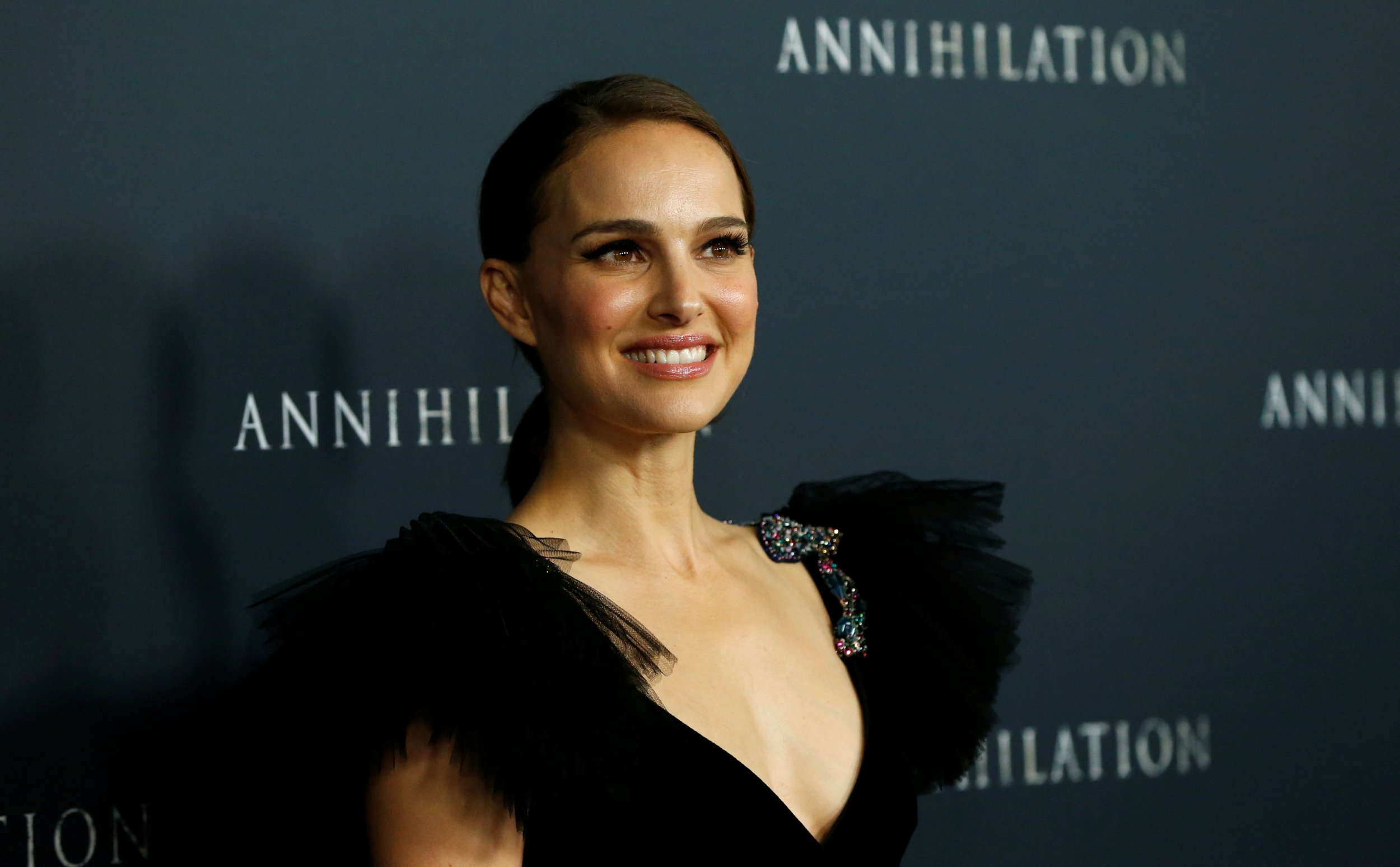 Israeli Energy Minister Yuval Steinitz said that Natalie Portman's decision not to accept the Genesis Prize borders on anti-Semitism. The Israeli-U.S. actor said she did not want to appear alongside Israeli Prime Minister Benjamin Netanyahu at Friday's prize ceremony.
"Natalie Portman has played into the hands of the worst of our haters and of the worst of the anti-Semites in the Middle East," Steinitz said in an interview on Sunday with the Kan public broadcasting corporation, as acited by Haaretz. Portman had made a serious mistake and owes Israel an apology, the energy minister said.
"Criticism of Israel is not anti-Semitism. Boycotting Israel has elements of anti-Semitism," Steinitz asserted, adding that Portman would not have boycotted China or India. He said that boycotting the award over Netanyahu's appearance practically constitutes a boycott of Israel.
The Genesis Prize is awarded each year to a Jewish person who serves "as an inspiration to the next generation of Jews through their outstanding professional achievement along with their commitment to Jewish values and the Jewish people."
Recipients often choose to donate the $1 million prize to charity, with the prize doubled to $2 million this year by Israeli philanthropist Morris Kahn.
Portman's decision, which she said was "mischaracterized by others," had caused a minor backlash in Israel on Friday after organizers of the award ceremony said they canceled the prize-giving.
The group had quoted a representative of Portman who said recent "distressing" events in Israel caused the actress to back out.
This led many to interpret her decision as connected to the international criticism of Israel for its military response to Palestinian protests on the Gaza-Israel border during the last few weeks, in which 35 Palestinians were killed.
Israel has said it is defending its borders.
Some ministers in Netanyahu's right-wing government said Portman appeared to have been manipulated by the Palestinian-led international campaign to boycott Israel.
"Let me speak for myself," Portman said later in a statement posted on Instagram Saturday. "I chose not to attend because I did not want to appear as endorsing Benjamin Netanyahu, who was to be giving a speech at the ceremony."
Portman said she did not support the Boycott, Divestment and Sanctions (BDS) movement, which aims to economically, politically and culturally isolate Israel over its treatment of Palestinians.
"Like many Israelis and Jews around the world, I can be critical of the leadership in Israel without wanting to boycott the entire nation," she said.
"Israel was created exactly 70 years ago as a haven for refugees from the Holocaust," she said. "But the mistreatment of those suffering from today's atrocities is simply not in line with my Jewish values. Because I care about Israel, I must stand up against violence, corruption, inequality, and abuse of power."
Portman is not the only performer who has faced criticism for choosing not to attend an event in Israel for political reasons, with New Zealand singer Lorde called a "bigot" by outspoken rabbi Shmuley Boteach in a Washington Post ad after pulling out of a gig in the country in January.
Former Pink Floyd frontman Roger Waters has been accused of anti-Semitism over his support for the BDS movement and statements about Israel, with some of his gigs pulled from air by a German broadcaster in November as a result of the controversy.
The Genesis Prize has been awarded since 2014 to individuals for excellence in their professional fields and "who inspire others through their dedication to the Jewish community and Jewish values".
Previous winners have included former New York Mayor Michael Bloomberg, sculptor Anish Kapoor, violinist Itzhak Perlman and Hollywood actor Michael Douglas, all of whom donated their prize money to charitable causes.
Portman was born in Jerusalem and moved to the United States at the age of three. She was awarded the Best Actress Oscar in 2010 for her role in "Black Swan."