Israeli Minister: Trump Administration Warned of 'Immediate Crisis' If West Bank Annexed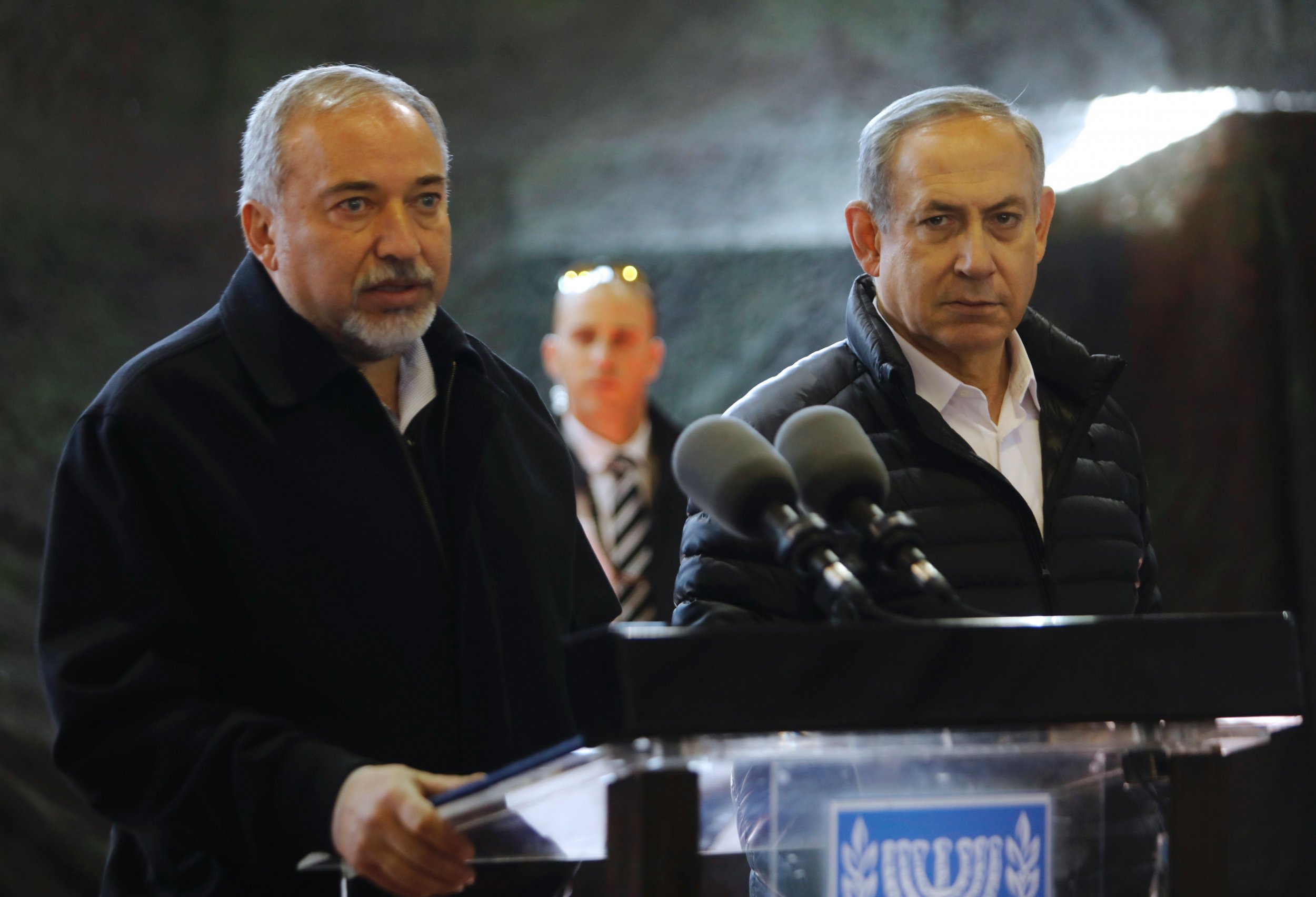 U.S. President Donald Trump's administration warned Israel that there would be an "immediate crisis" between the countries if it annexed the West Bank, the Defense Minister Avigdor Lieberman said on Monday.
"We received a direct message… imposing Israeli sovereignty [on the West Bank] would mean an immediate crisis with the new administration," Lieberman told the Israeli parliament's Foreign Affairs and Defense Committee. "The coalition should clearly state that there is no intention to impose [Israeli] sovereignty."
Lieberman made it clear that the position Israeli Prime Minister Benjamin Netanyahu's coalition remained in favor of a two-state solution. His comments come after right-wing and far-right members of the coalition said Trump's victory in the U.S. presidential election signaled the end of a viable Palestinian state, and, with it, the idea of a two-state solution.
Miki Zohar, member of Netanyahu's Likud party and member of the coalition, said on Sunday that "the two-state solution is dead." Netanyahu has distanced himself from such remarks, but has advocated for a Palestinian "state-minus" to members of his party, where Palestinians would not have an entirely sovereign nation in any future agreement.
"I'm getting calls from all of the world wanting to know if this is the position of the coalition," said Lieberman. "As far of my opinion is concerned, we need to separate from the Palestinians and not to integrate them. The decision to annex Judea and Samaria [the West Bank] would mean the integration of 2.7 million Palestinians in Israel."
Much of the international community considers Israeli settlements to be illegal under international law, and a move to annex the West Bank to become part of Israel proper would likely cause a wave of international condemnation. The Palestinians have earmarked the West Bank, the Gaza Strip and East Jerusalem as territories for any future Palestinian state. More than 600,000 Israeli settlers live in East Jerusalem and the West Bank.
Read more: Israel's Right Wing See Settlement Opportunities in Trump Era
Lieberman's comments point to a red line for the Trump administration in its relationship with the Israeli government, but it has allowed Israel to go further in its West Bank moves in the initial weeks of his administration.
Following Trump's victory, the Israeli government approved thousands of settlement units, the first new settlement in two decades and passed a law that legalized outposts built illegally on private Palestinian land. Trump, who on the campaign trail said Israel should continue its settlement building, has changed tack since his inauguration.
Last month, he told Israeli newspaper Israel Hayom that more settlement building was not "helpful" to peace, and told Netanyahu at a press conference during his visit to Washington that he would like him to "hold back on settlements for a little bit."
He has also held back on his policy pledge to move the U.S. embassy from Tel Aviv to Jerusalem, a move that Arab leaders have warned would stir anger in the Middle East, as Muslims revere Jerusalem alongside the Saudi cities of Mecca and Medina.