Israeli Officers Detain Washington Post's Jerusalem Bureau Chief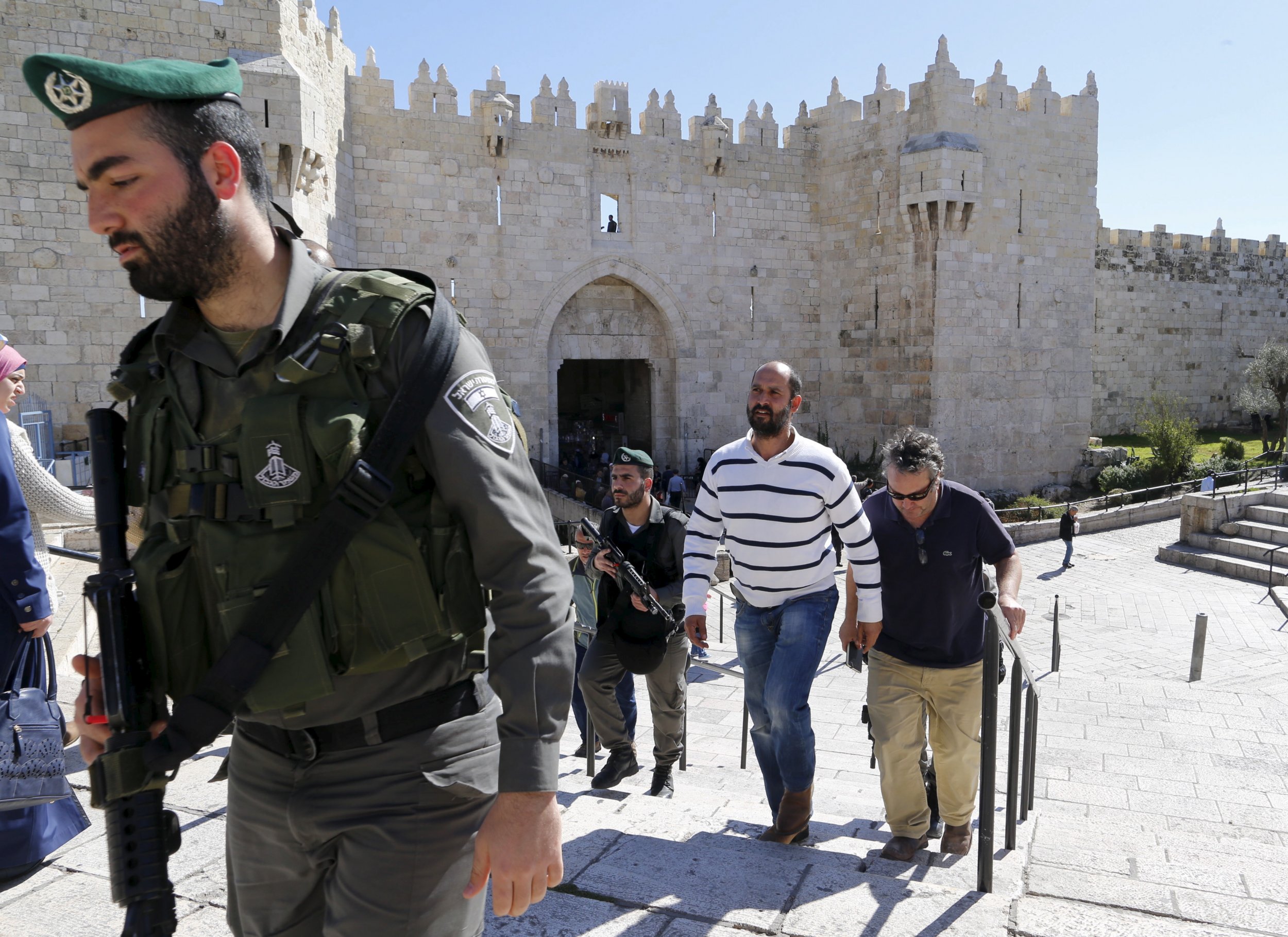 Israeli police briefly held The Washington Post's Jerusalem bureau chief in detention on Tuesday, initially suspecting him of incitement before he was released. The government said that the incident was "probably the result of an unfortunate misunderstanding."
William Booth and fellow reporter Sufian Taha were interviewing Palestinian youths at Jerusalem's Damascus Gate before Israeli border police detained them for just over half an hour, The Washington Post said. The location has been the site of several stabbing and shooting attacks carried out by Palestinians against Israelis in a wave of violence since the beginning of October 2015.
The Foreign Press Association, in a statement, said that when the reporters asked police why they had been detained, "police said they had suspected the journalists of 'inciting' Palestinians."
Israeli police spokeswoman Luba Samri told Reuters that both were detained because of a complaint by a passer-by that they may have been inciting Arabs to violence.
"When the facts were clarified and no suspicion of criminal activity arose, the investigating officer released the detainees immediately," she said.
The Israeli Foreign Ministry called the episode "regrettable" and said that Booth is "an excellent journalist."
In response to Booth's detention, The Washington Post 's foreign editor Douglas Jehl said: "While they have now been released, we regard the detention of any of our journalists anywhere as extremely troubling."
Israel's Government Press Office apologized for the incident, writing in a statement: "Freedom of the press is a supreme value in the Israeli democracy. Israel is doing its utmost to enable the foreign press to work freely, without any pressure.
"We call upon the security forces and journalists to act with restraint and to avoid confrontations during these tense times. The GPO endeavors to prevent such incidents; we shall examine today's events and draw the necessary conclusions."
Booth's detention came one month after Iranian authorities released The Washington Post's Tehran correspondent Jason Rezaian after more than 500 days in captivity.