Israeli Opposition Leader Says His Party Must Not Be Seen As 'Arab Lovers'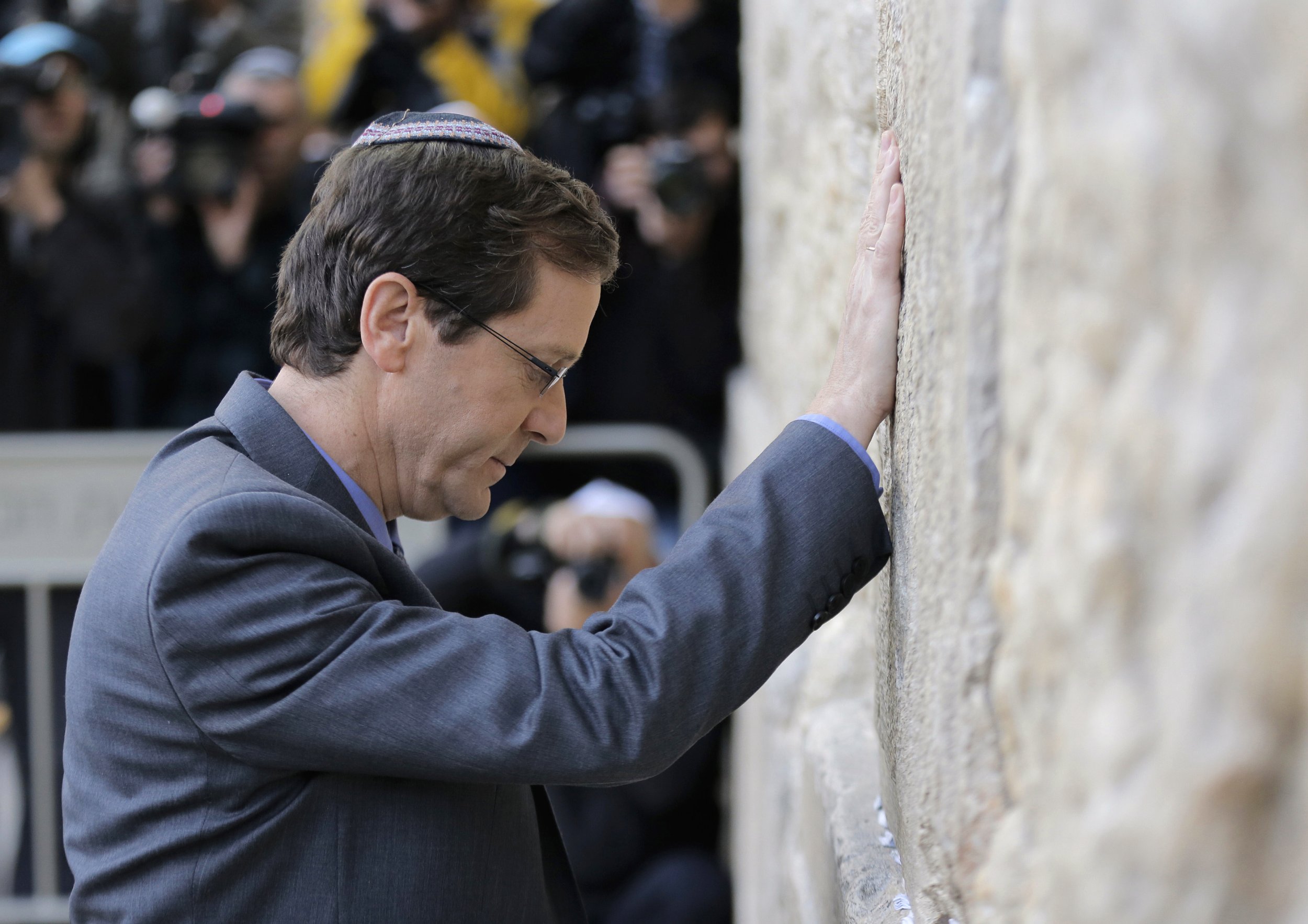 Israel's opposition leader Isaac Herzog came under fire on Tuesday after saying that his center-left Zionist Union party should attempt to stop being perceived by the Israeli public as "Arab lovers" if it wants more success at the polls.
At an event in the Israeli city of Ashkelon on Tuesday night, Herzog warned that the party was losing support to others in the Israeli political spectrum due to a perceived weakness on security as the wave of violence against Israelis by Palestinians continues.
"We have to understand the changes Israeli society is going through. It's true, [Yesh Atid leader, Yair] Lapid is taking votes from us in the polls because, among other reasons, he is moving to the right of us in the national consciousness, and we need to talk about what that means," he said.
"What does 'more right-wing' mean?" asked Herzog, whose Labor Party is the main component of the Zionist Union. "I mean, we're not going to become right-wingers," he added.
"But how can we find our way into the hearts of members of the public? How can we convince them that we have not only the experience, but also the the ability, to improve Israel's situation, without compromising Israel's security, heaven forbid, and without giving the impression—and I encounter this at meetings time and time again with the Israeli public—that we are always 'Arab-lovers'?"
Members of his party, and those of other political factions, immediately criticized his comments. Shelly Yachimovich, former chairman of Herzog's Labor party, the leading faction in the Zionist Union bloc, tweeted: "Is this an appropriate response for the head of the opposition to a demonstration by the radical right?" The former Labor chairman was referring to a rally held on Tuesday for IDF soldier Elor Azaria, convicted on Monday of manslaughter after being filmed shooting a neutralized Palestinian attacker in the head.
Ayman Odeh, Arab Israeli lawmaker and leader of Israel's third-largest party the Arab Joint List coalition, wrote on Facebook on Wednesday that Herzog should step aside after his comments to allow a "real and brave alternative" to the coalition government of Prime Minister Benjamin Netanyahu.
On Wednesday, Herzog fought back against criticism from both within and outside of his party, clarifying that he did not want perception of the party seen to favor the desires of Palestinians over Israelis.
"I have heard that there are some who are unhappy with my Zionist approach. If they want the chair of the Zionist Union to prefer the interests of the Palestinians, I have a message for them: Go and find a new path," he wrote on Facebook.
To cap a bad day for Herzog, he was lightly injured in a three-car collision on a highway near Tel Aviv. He only required first aid at the scene, his male driver and the female driver of another vehicle involved in the crash required hospital treatment.
Herzog's staff did not respond to a request for comment.