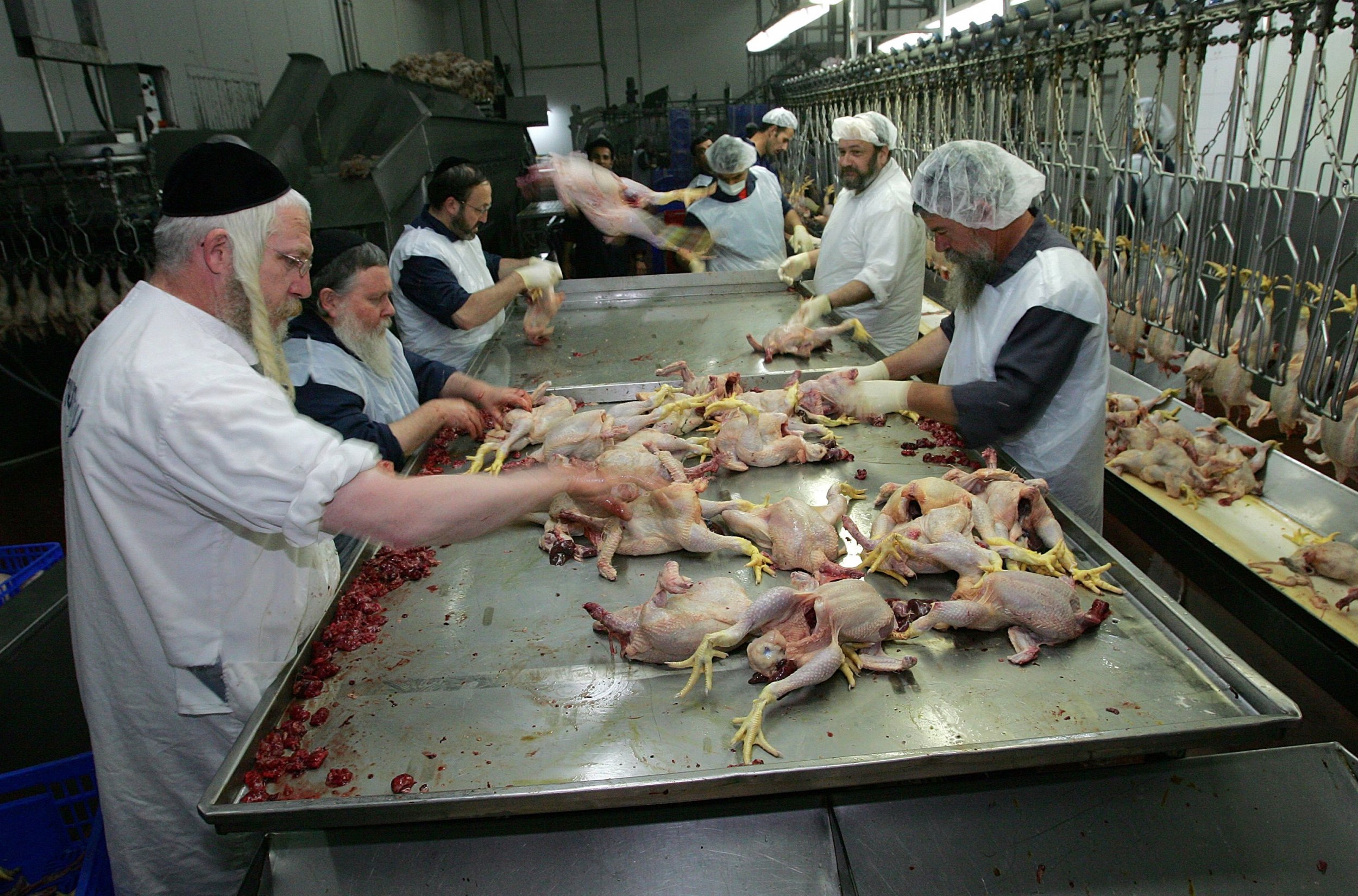 Israeli police have busted a criminal Israeli-Palestinian meat-smuggling ring, arresting nine people on suspicion of importing unsafe meat into the country from the West Bank, they said on Monday.
The nine Israelis and Palestinians are accused of selling meat products to top Israeli restaurants with fake kosher certificates, slaughter dates and expiry dates.
The police said that the meat came from South America before being transported to the Israeli city of Haifa to a Palestinian imposter. The meat was then stored in a Palestinian town near Jerusalem and then smuggled back into Israel to be sold on to restaurants and stores for resale.
They described the meat delivered to "leading and renowned restaurants" as "inedible," the Times of Israel reported. The produce was smuggled in substandard health conditions, meaning that it would not have met the regulations of the Israeli Health Ministry and, if eaten, would have jeopardized public health.
Police said they discovered approximately 30 tonnes of meat in raids, as well as thousands in Israeli currency and vehicles used by the smugglers. More arrests are to be expected in the coming days, with some of the buyers of the meat also under suspicion, according to investigators.
"The involvement of restaurant owners will be investigated," Chief Inspector Shmuel Jerbi, leading the investigation, told The Jerusalem Post.
Kosher food must comply with Jewish law, as defined by the Torah, the holy book of Judaism. Only certain types of meats and techniques of food preparation are permitted and pork is specifically prohibited.
As well as the Israeli police, the investigation into the meat-smuggling involved a number of Israeli ministries, specifically the Ministry of Agriculture, the Ministry of Finance and the Ministry of Health.