Israeli PM Netanyahu Approves Extra $18 Million for West Bank Settlements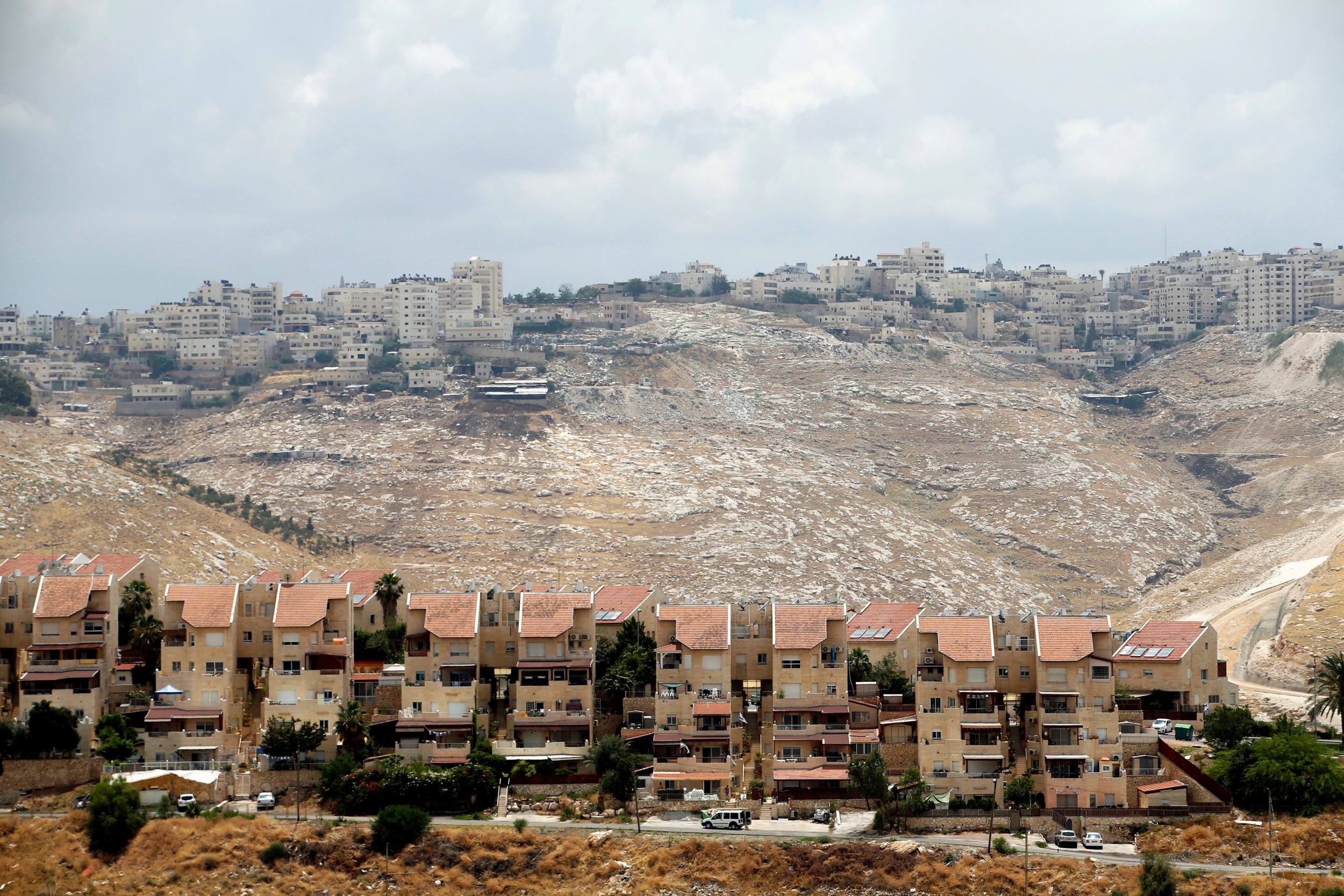 Israeli Prime Minister Benjamin Netanyahu approved an extra $18 million in funding for settlements in the West Bank, which are largely considered illegal by the international community.
Netanyahu announced the additional funding—which comes on top of around $88 million that is already allocated to funding the settlements—at the start of his weekly cabinet meeting on Sunday. The funds constituted an "assistance plan" for communities in Judea and Samaria—Israel's term for the West Bank excluding East Jerusalem—to help to "strengthen security, assist small businesses and encourage tourism," Netanyahu said in his opening remarks at the meeting.
Around 600,000 Jews live in settlements, which are built on lands in the West Bank and East Jerusalem captured by Israel from Jordan in the 1967 war, AP reported. The construction of settlements has been criticized by the United Nations as blocking any possible solution to the enduring Israel-Palestine conflict and the European Union toughened its stance in January, adopting a resolution which affirmed that EU agreements with Israel only apply to the country's pre-1967 borders.
Netanyahu's decision drew criticism from the Palestine Liberation Organization (PLO), the U.N.-recognized government of Palestine. "Israel is doing everything possible to sabotage every effort to achieve a just and lasting peace. This is yet another slap in the face of the international community," said Saeb Erekat, the PLO's secretary-general.
It also prompted a negative reaction in Washington, a historic ally of Israel but which has criticized Netanyahu over the settlement-building strategy. "We strongly oppose all settlement activity, which is corrosive to the cause of peace," said U.S. State Department spokesman John Kirby, according to AP.
The decision comes in the wake of a wave of violence by Palestinians against Israelis in Jerusalem, the West Bank and other Israeli cities since October 2015. The violence has left 32 Israelis and two Americans dead. Israeli forces have killed 207 Palestinians in the same period, most of whom Israel said were attackers.
Earlier in June, two Palestinian gunmen attacked the Sarona Market food and retail center in Tel Aviv, killing four people. Palestinian militant group Hamas said that the attack was the "first of many surprises" awaiting Israel during the Islamic month of Ramadan.