Israeli Police Arrest Four in 'Lynching' of Eritrean Mistaken for Gunman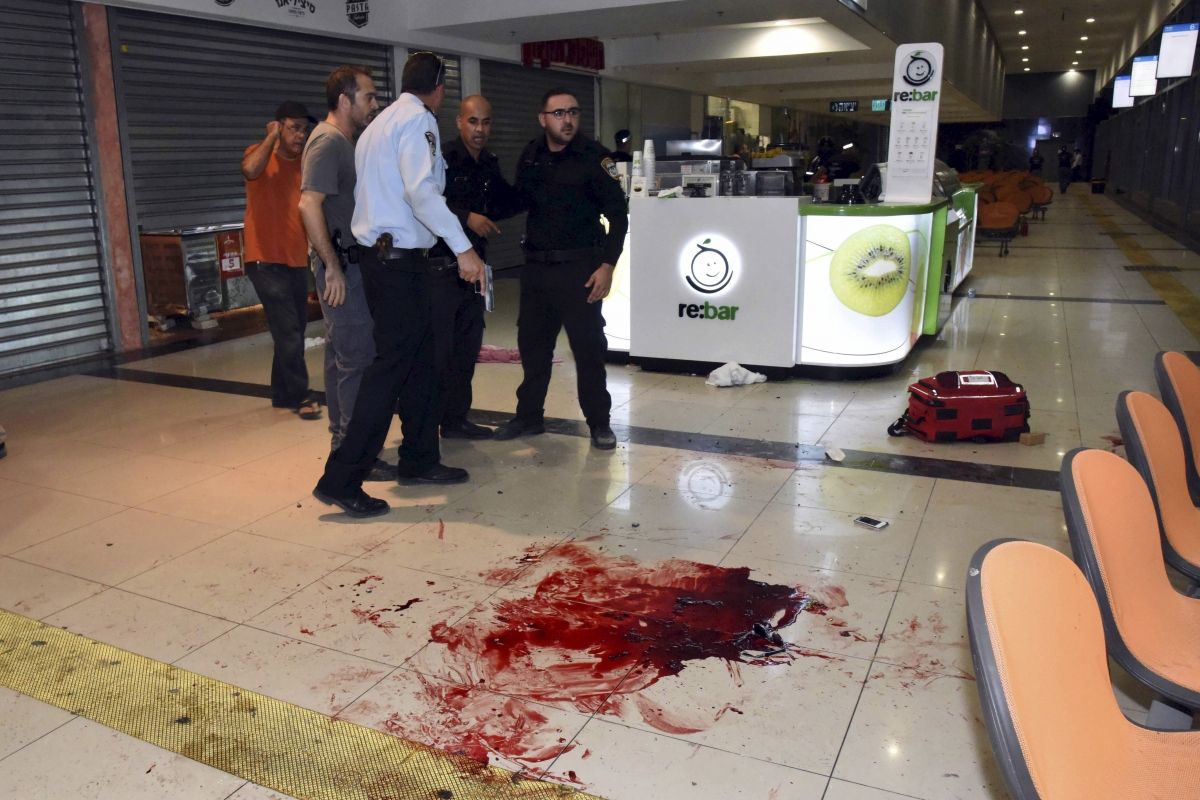 Israeli authorities arrested four suspects on Wednesday in connection with the "lynching" of an Eritrean man who was mistaken for a gunman in a fatal shooting attack in the southern city of Beersheba on Sunday.
One Israeli was killed and 11 wounded in the shooting attack in the city's central bus station, committed by a Bedouin Arab citizen of Israel. Security forces believed Habtom Zerhom, 29, an Eritrean man who was working in Israel, was a second gunman, and they shot him in the lower torso. He was then beaten, kicked and spat on by a mob while he lay on the floor bleeding from the gunshot wounds.
An autopsy report released on Wednesday, and seen by Israel's Ynet News, showed that Zerhom had died from gunshot wounds but that he was also severely beaten. He had multiple fractures to his face and skull and six gunshot wounds.
"Four Israelis suspected of participating in the lynching...in Beersheba have been arrested, and more arrests are expected," a police statement said, as reported by Israeli news site Arutz Sheva.
Two of the suspects are employed by the Israel Prison Service, and one was identified as Roni Cohen. Ynet quoted Cohen's brother as saying: "My brother is a hero."
Zerhom worked at a plant nursery in southern Israel and had traveled to Beersheba on his own to renew his working visa, his employer told Associated Press. He had worked in different farming jobs for four years in Israel, a friend of his told the new agency.
Video footage circulated on social media on Sunday that was allegedly from the scene but could not be verified by Newsweek showed a mob beating Zerhom and throwing a bench at him while he lay on the floor. The incident drew condemnation in the Israeli media and in diplomatic circles.
Israel's most popular newspaper, Yediot Ahronot, ran a headline that read "Just because of his skin colour" with a photo of the bloodied Zarhum on the floor of the bus station. On Tuesday, Eritrea's envoy to Israel, Tesfamariam Tekeste, called for an investigation into the incident and for the arrest of those who beat Zerhom.
The gunman in the attack was identified in the Israeli media as Muhand Alukabi, a 21-year-old Bedouin Arab citizen of Israel from the nearby Bedouin village of Hura. The Israeli soldier killed in the attack was identified as 19-year-old Sergeant Omri Levy.
Approximately 42,000 Eritreans and Sudanese nationals live in Israel and many enter the country illegally via its border with Egypt to escape poor treatment in their home countries or because of blocked travel routes to Europe.