Israeli Police Arrest Palestinian Football Coach of Team That Posed With Image of Attacker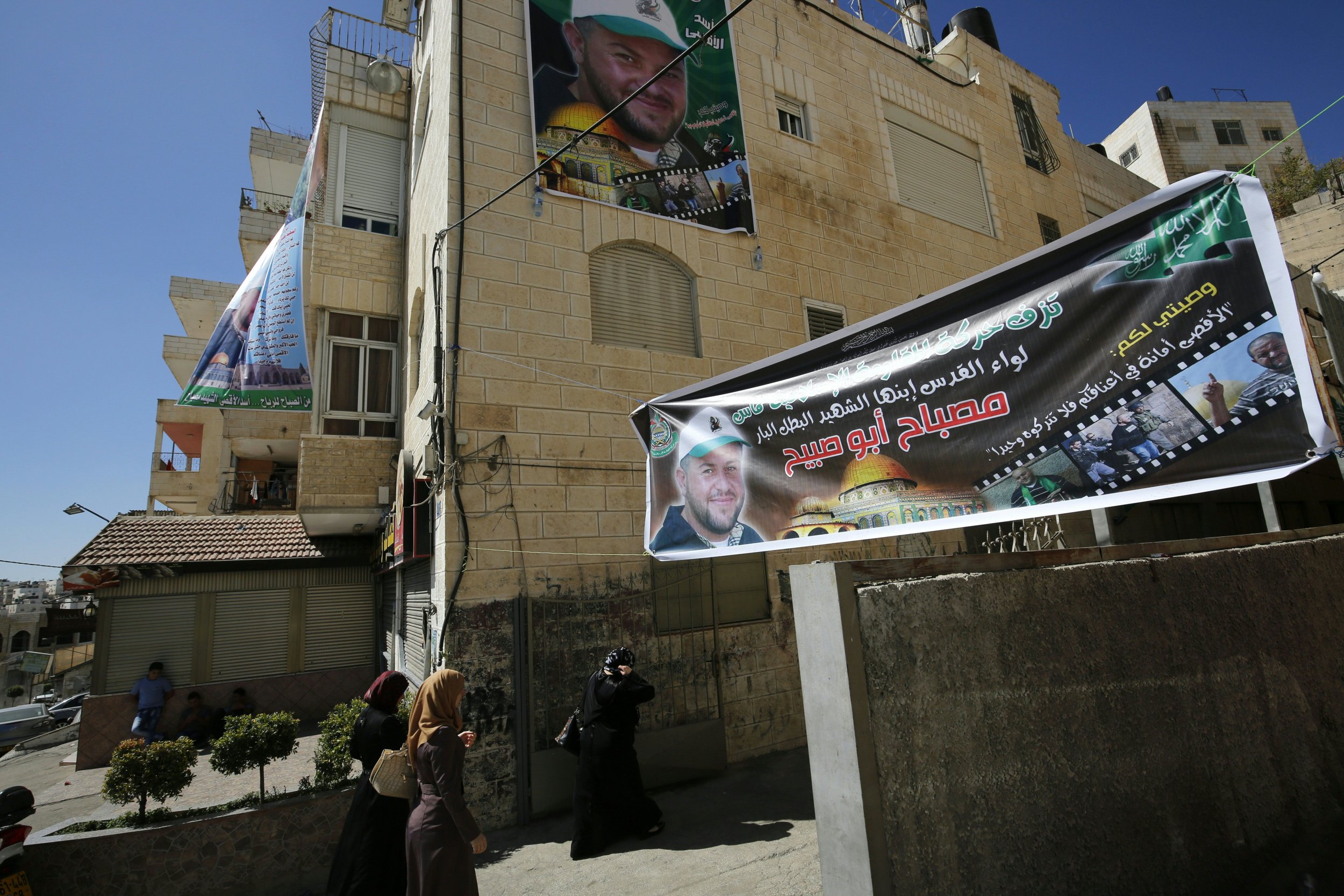 Israeli police have arrested the Palestinian coach of a football team that posed with a banner featuring the image of the Palestinian man who opened fire on civilians and soldiers in Jerusalem, killing two, earlier this month.
Authorities arrested 55-year-old Maher Abu Sanina, coach of Jerusalem-based Hilal Al-Quds and resident of the city's Old City, on suspicion of incitement Sunday after he was pictured with his players celebrating the attacker Misbah Abu Sbeih with a banner that called him a "martyr" and a "hero" ahead of a match.
The team plays in the West Bank Premier League and the photo was taken at their Faisal Al-Husseini International Stadium in the West Bank's al-Ram. They also held a moment of silence for the attacker.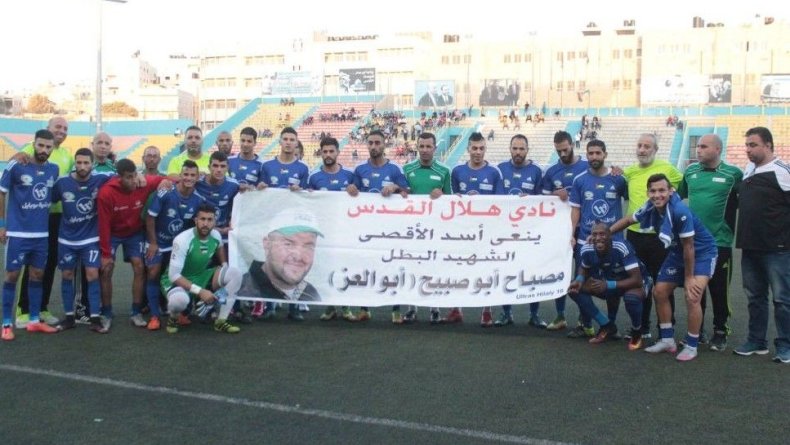 Sbeih, 39, launched a shooting attack in Jerusalem on October 9, killing a police officer and a 60-year-old Israeli woman before security forces shot him dead. A wave of shooting, car-ramming and stabbing attacks by Palestinians and Israelis is continuing a year after it began.
The banner held up by the players read: "The Hilal al-Quds soccer club mourns the loss of the lion of al-Aqsa [Jerusalem], the martyr and hero Mesbah Abu Sabih."
Sanina is to appear before a court Wednesday after his arrest, the coach's lawyer told AFP news agency.
The Israeli government holds incitement on Palestinian social media and in the Palestinian leadership responsible for the attacks, while Palestinians blame anger at the unrelenting Israeli military occupation of the West Bank and the continuing settlement activity in the territory.
Tamer Obaidat, spokesman for Hilal Al-Quds, told Israeli news site Ynet that fans had brought the banner into the ground and had posted the picture to Facebook. The team ultimately took down the image.
The incident comes as football is increasingly used as a political tool in the Israeli-Palestinian conflict, with the Palestinians and rights groups appealing to FIFA last week to ban six Jewish settlement teams playing in the West Bank, territory that Palestinians have earmarked for any future state. Much of the international community considers settlements to be illegal under international law.
Israeli officials countered the Palestinian complaints by speaking about the case of Sanina and his team. FIFA's executive committee met last week but did not make a decision about the settlement football teams.