Israeli President Slams Netanyahu's Party for Building Ties With European Extremists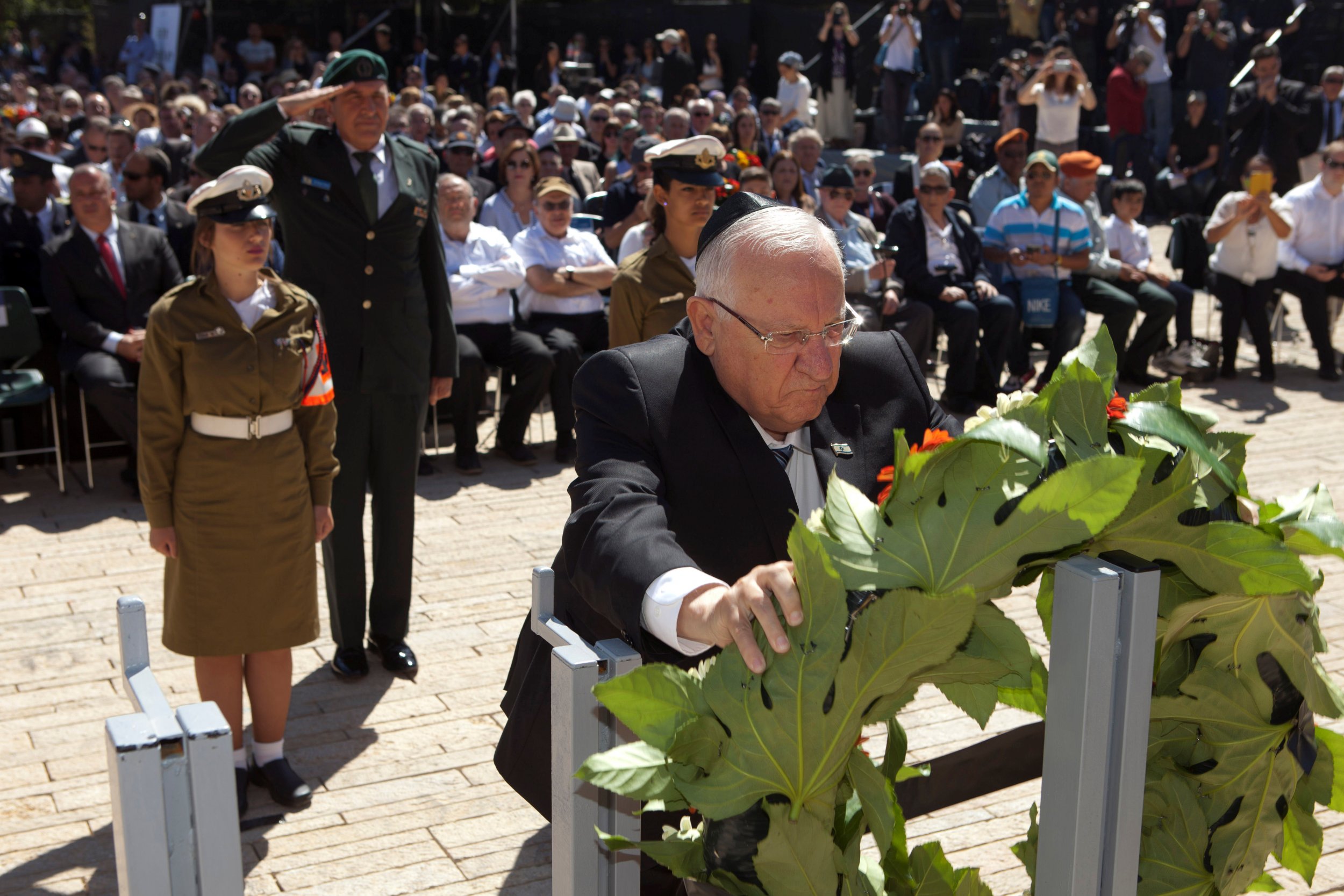 Israeli President Reuven Rivlin used a Holocaust Remembrance Day speech on Thursday to lambast the country's ruling Likud party, headed by Prime Minister Benjamin Netanyahu, for inviting a far-right Austrian extremist to the country.
In April, the right-wing party invited the leader of Austria's far-right Freedom Party, Heinz Christian Strache, or 'HC' as he prefers to call himself. He has previously campaigned with the slogans: Wien darf nicht Istanbul werden (Vienna must not become Istanbul) and Daham statt Islam (At home, not Islam).
Speaking at Kibbutz Lohamei Hagetaot, Rivlin said: "Sometimes I am shocked by what looks like the erosion of our national respect, by the peculiar linking up with the voices of falsehood among the extreme right in parts of Europe."
The president, a largely ceremonial position, proceeded to link his criticism of Israeli political relations with far-right European parties to Likud's decision to invite Strache. Rivlin is himself a member of the Likud party.
"A number of weeks ago, Christian Strache, an Austrian party leader, which shamelessly calls itself the Freedom Party, visited Israel," he said, newspaper Haaretz reported. "He did not come here for a courtesy visit or tourism but rather by official invitation of leaders in the Israeli political world, and regretfully he is not the only one."
He continued to criticize Israeli politicians for meeting with people who he called "xenophobes" and "anti-Semites," urging them to remember the Holocaust.
"Different people are trying to create an alliance and ties with parties and groups of xenophobes and anti-Semites who apparently support the State of Israel. It is upon us, the generation that is close to the Holocaust, to be clear," he said.
"No interest in the world will justify the disgraceful alliance with groups and people who will not recognize their responsibility for the crimes of the Holocaust, whose work is dedicated to its silencing, and whose vision seeks to commit them again against every foreigner, refugee or migrant that dares 'to defile,' in their opinion, their living space. This is true just as no interest will justify being silent or vacillating in the face of anti-Semites or anti-Israel forces."
In an address at Yad Vashem, the famous Holocaust museum in Jerusalem, Netanyahu focused on incitement against the Jewish people, in remarks potentially aimed at sections of Palestinian society that he has accused of incitement to violence against Israelis previously.
"What paved the way for the Holocaust, what greased the wheels of the Nazi murder machine?" he asked. "The answer is the lie. Nazi propaganda described the Jews as the source of all evil in the world: the poisoners of wells, parasites, enemies of humanity. Incitement preceded annihilation."