Israeli Settler NGO Depicts EU Ambassador As Hannibal Lecter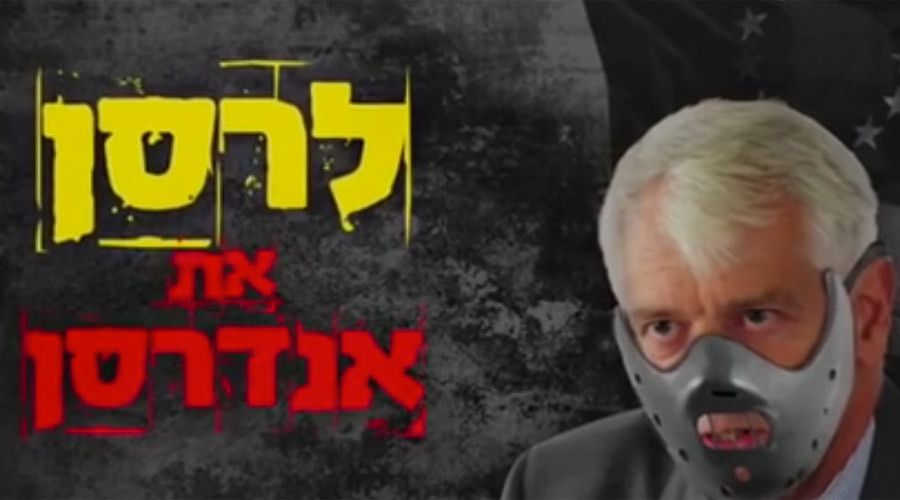 The European Union and the Israeli Foreign Ministry have condemned a video released by an Israeli NGO on Sunday that depicts the bloc's envoy to Israel as Hannibal Lecter.
The Facebook post by the Jerusalem Periphery Forum, a settler group that opposes the future creation of a Palestinian state, called Lars Faaborg-Andersen "the man that stands behind the illegal building around Route 1" and accused him of seeking to "establish a terror state" in the Palestinian territories. According to the Times of Israel, the group opposes the EU's funding of mobile homes for Palestinian and Bedouin families along a highway that runs from Tel Aviv to Jerusalem, in the area between Jerusalem and the West Bank settlement of Ma'ale Adumim.
The post goes on to say that Faaborg-Andersen is "undermining Israel's sovereignty, ignoring the law, building wherever he wants and establishing a terror state—on Route 1!"
The video then shows a mock-up picture of the envoy wearing the mask worn by the famous cannibal in Silence of the Lambs, with the words: "Andersen must be restrained!"
The EU condemned the video in a statement released on Monday, saying: "The video posted by an Israeli settler group attacking the Ambassador of the European Union to Israel is appalling. Resorting to personal threats and slander can never be justified, despite differences of opinion."
The statement continues: "We appreciate that the Israeli government has quickly condemned the video and we trust that the Israeli authorities will take appropriate action."
A day earlier, the Israeli Foreign Ministry had moved quickly to criticize the video. Director-General Dore Gold issued a statement saying he "condemns the disrespectful way the European Union ambassador was presented."
The group mainly takes issue with the EU paying to help buy homes for Palestinians. Israel says that the financial assistance is illegal. In its statement, the EU defended its housing aid as vital to people who required it, as Israel is not helping them, despite it being the "occupying power".
"The EU provides humanitarian assistance to communities in need in the West Bank in accordance with the humanitarian imperative," the bloc said in a statement. "This includes providing shelter to otherwise homeless people… According to its obligations under international humanitarian law, it's actually Israel's own responsibility as the Occupying Power to cater for the basic needs of the population in question. Failing that, Israel has the duty to agree to and facilitate international relief schemes and grant unimpeded access for humanitarian assistance."