Israeli Settlers Are Burying Their Dead on Private Palestinian Land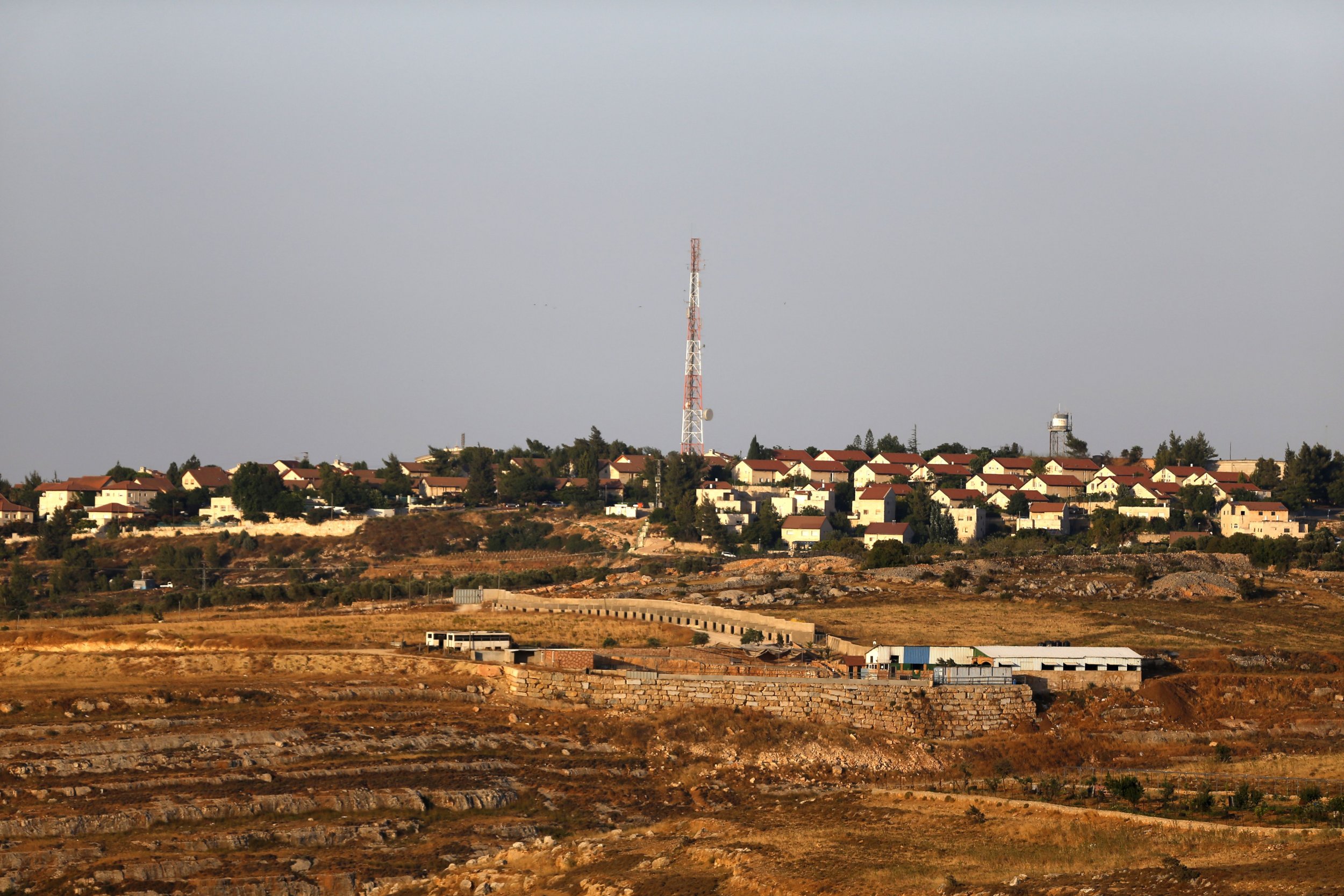 More than a third of graves dug for Jewish settlers in the West Bank lies on privately owned Palestinian land, according to new research.
Israeli NGO Kerem Navot said that over 40 percent of settler graves had been dug on Palestinian land near or around settlements, Israeli newspaper Haaretz reported on Sunday.
The NGO, which monitors Israeli settlement activity beyond the Green Line—or what was Israel's demarcation line with the Arab armies it fought during the 1967 Six-Day War—said the graves had been built on land expropriated by Israel on the basis of "security concerns."
West Bank settler cemeteries, which have grown from two in the 1980s to more than 30 today, hold more than 1,300 settlers.
At least 10 of them have been built on private Palestinian land, five near the settlements of Kochav Hashahar, Psagot, Mehola, Hinanit Shaked and Yitzhar. Three are built on land that was once privately owned by Palestinians before Israel expropriated it for state use; they are Ofra, Barkan and Mishor Adumim. Two lie on private Palestinian land taken by Israel for security concerns (Beit El and Shavei Shomron).
Some of the graves were constructed almost a mile from settlement homes in a move the NGO said could be deliberate, such as the Yitzhar cemetery that has eight graves built 650 meters afar from the settlement's homes.
"Obviously there is deliberate intent lurking behind the location of these cemeteries," Etkes told Haaretz. "It may be assumed that whoever buries the dead on private Palestinian land knows exactly what he's doing."
The location of the graves is a sensitive issue for Palestinians, who believe they still hold the legal right to much of the West Bank after being expelled or forced to flee the area following the creation of the state of Israel in 1948 and Israel's victory in the Six-Day War.
Some of the West Bank remains unclaimed land with no deed holder, but much of it legally belongs to Palestinian owners. Some West Bank land has been declared as state-owned by the Israeli authorities, while other land has been purchased by Jews from Palestinians.
Dror Etkes of Kerem Navot conducted his research using both Freedom of Information requests to Israeli authorities and aerial mapping of the West Bank cemeteries.
Israel controls more than half of the West Bank, according to Israeli rights group B'TSelem. Palestinians fear that the right-wing coalition Israeli government, which is propped up by pro-settlement ministers, will make moves to annex the West Bank and end any hope of a contiguous Palestinian state.
After the election of President Donald Trump in November 2016, Israeli Education Minister Naftali Bennett declared the "era of a Palestinian state is over." Trump has since angered Palestinians and delighted sections of the Israeli public in announcing the relocation of the U.S. embassy from Tel Aviv to Jerusalem. That move is slated for May, a year ahead of schedule.