Israeli 'Solar-Power' Tree Is Charging up a Small French Town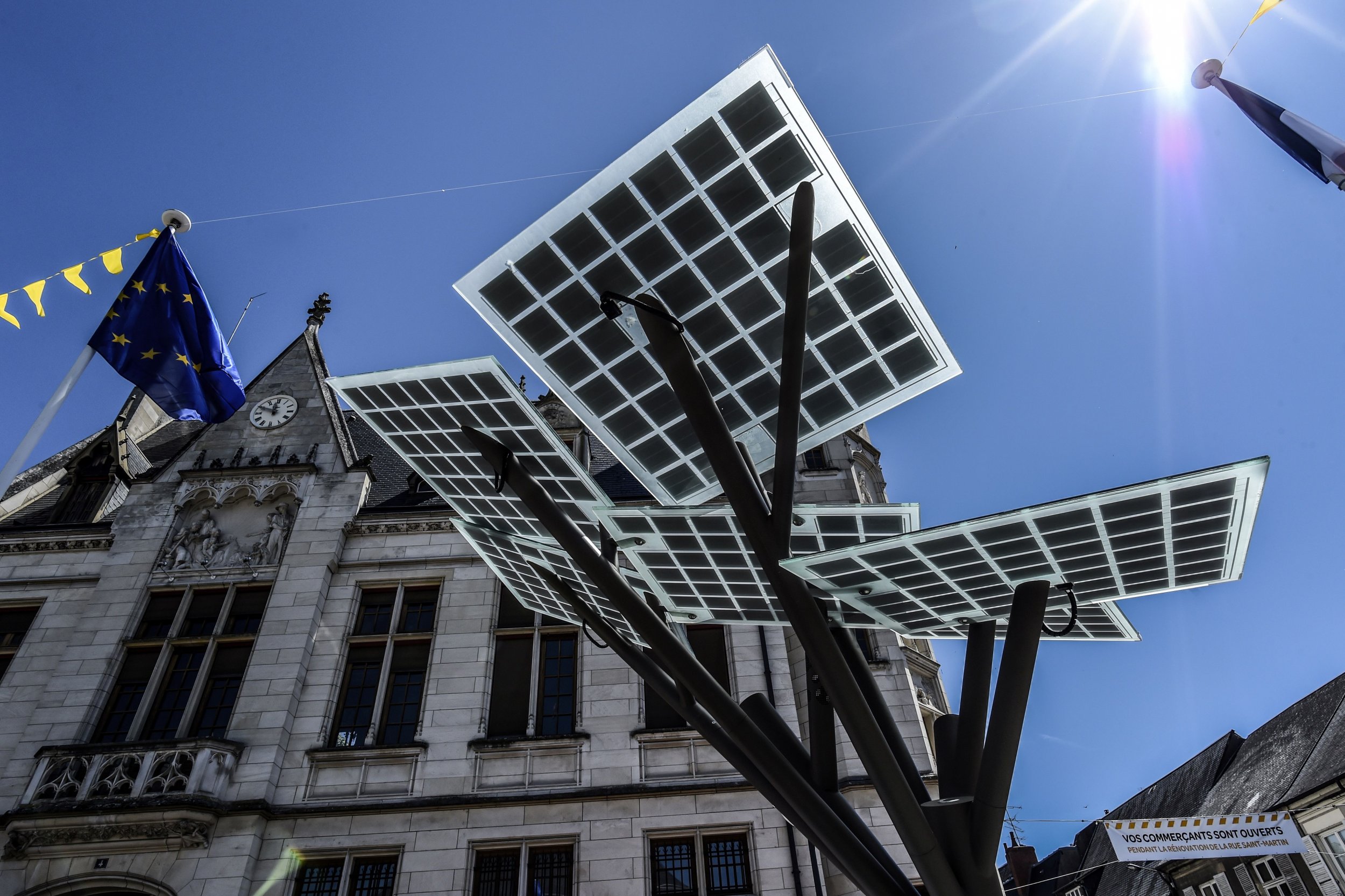 An Israeli company is charging up a small French town with a solar-powered eTree that allows residents to power their phones, sit in the shade or enjoy free Wifi.
On Sunday, the Sologic eTree, created by Israeli entrepreneur Michael Lasry and designed by Israeli artist Yoav Ben Dov, was "planted" in the central French town of Nevers for its population of 37,000 to enjoy.
The project, made of solar panels shaped like leaves, is the first to be installed in Europe, with other prototypes operating in 10 Israeli and American cities.
Read more: Israeli start-ups raise a record $1.7 billion
The company, on a video that promotes the design, says the eTree "is an environmental enterprise that aims to promote awareness to sustainability within the community."
It has a resting point for passers-by and even a water trough for animals. It's unclear how many people can use the charging stations at one time.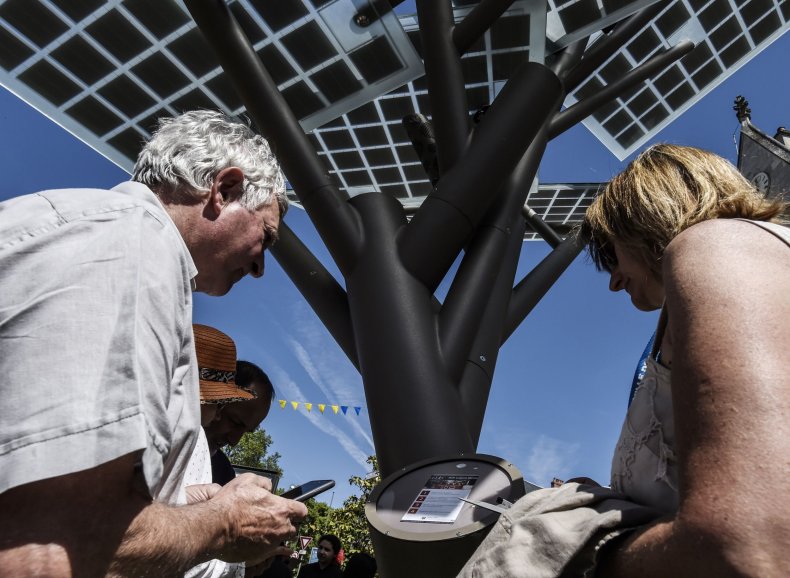 The inspiration for the design came from the acacia tree that can be spotted in the African savanna and veld, Australian bush or the Israeli desert.
Sologic first introduced a prototype of the eTree in 2014 before showing off its first fully-functional model at the COP 21 climate conference in Paris, AFP news agency reported.