Israeli Startup Wants to Bring Internet to the World With First 'Smart' Antennas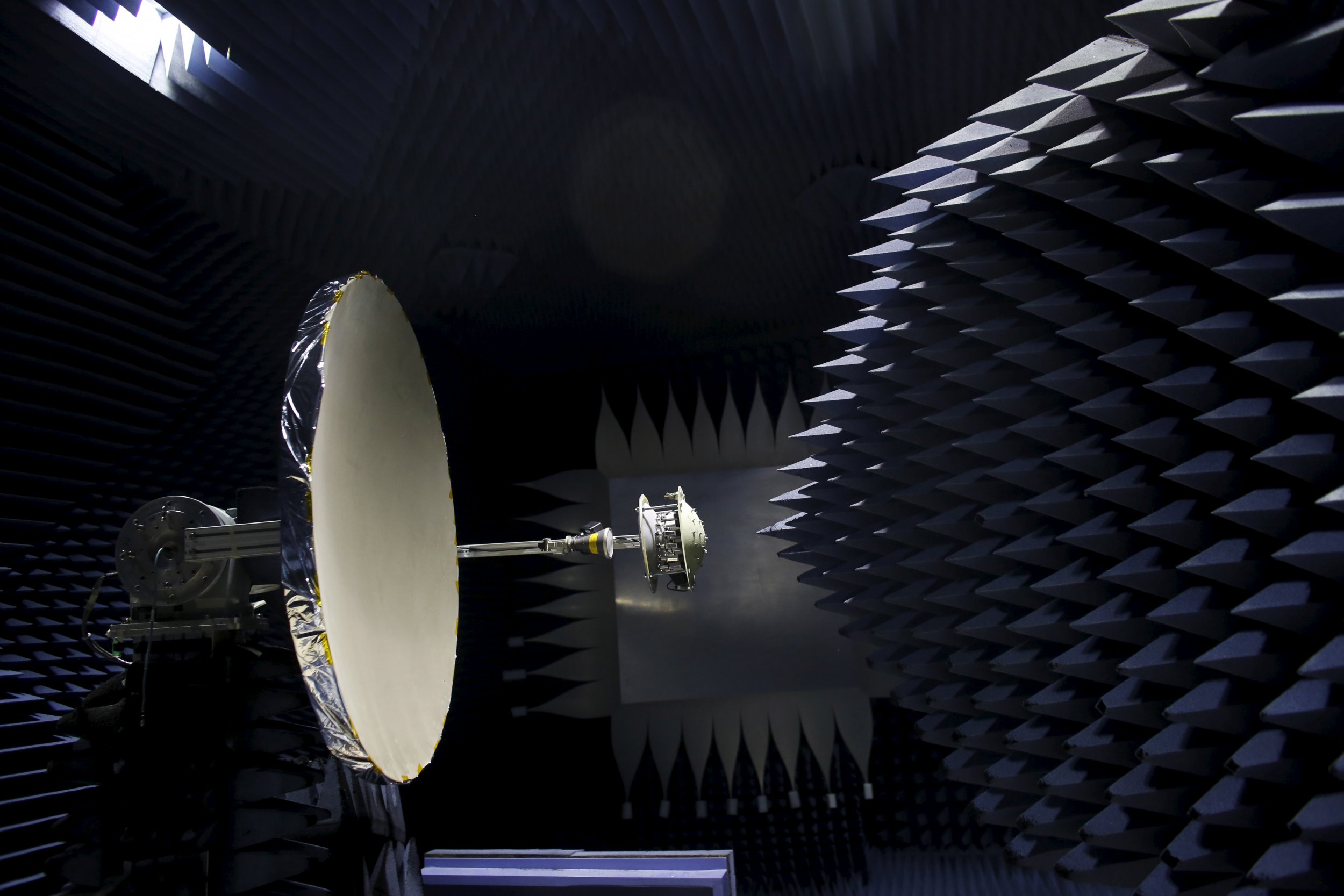 An Israeli startup is betting on what it calls the world's first "smart" antenna to enable satellites to deliver Internet coverage to everyone in the world.
As companies like Facebook and Google work on new ways of delivering the Internet to more people, the team at Skyfi is developing and testing self-correcting antennas that it believes could shape the future of web access.
Speaking to Newsweek by phone, Skyfi co-founder Raz Itzhaki Tamir says the company's "real vision is to be able to connect anyone on the planet" as billions around the world, in rural areas or poorly developed countries, still remain offline. Tamir was the former director of nano-satellite technology at Israel Aerospace Industries.
"These people do not just exist in Africa, but also in Canada. We can offer connectivity to everyone on the planet, everyone gets to share his story," he says. "My dream is to get the basic service of Internet access close to zero."
The company hopes to launch 60 nano-satellites that will send transmissions around the entire globe. As well as being smaller than traditional satellites, these will be cheaper, costing $1 million each instead of $60 million, the company says.
The satellites will be enabled by "smart" antennas that grow in space. "We call them space seeds," says Tamir. "They open [into] large solar panels and large communications systems while in space."
The antennas will have the ability to mechanically adjust so they can target different areas of transmission—in comparison, traditional satellites are rigid and stay in space for 15 years at a time, meaning their area of coverage can't be changed.
"[Companies] need to know in advance where exactly their customers will be," he says. "It is almost impossible to plan ahead for 15 years. What do we actually know about what will happen in 15 years? Many satellites sit there and their antennas are shaped towards areas where no customers exist."
Skyfi says their nano-satellites will be faster than current satellites and will be able to cover a bigger area because they will circle the earth at a much closer distance.
In December, the company based in the Israeli coastal city of Tel Aviv raised $3 million from a round of funding spearheaded by Jerusalem Venture Partners and is now in discussions to sell its antennas to major companies such as Lockheed Martin.
Skyfi's new product is yet to be proven to work successfully in space, but tests are continuing on the product in a chamber at the company's Israeli headquarters.