Israeli Who Shot Palestinian In the Head Released From Jail After Nine Months
An Israeli soldier who shot a wounded Palestinian dead in 2016 has been released from jail after nine months.
Elor Azaria was convicted of manslaughter for killing Abdel Fattah al-Sharif in the West Bank city of Hebron. He was released having served two thirds of his 14-month sentence, The Times of Israel reported.
Azaria—who became known as the "Hebron shooter"—was scheduled to be released on Thursday but was freed early to allow him to attend his brother's wedding.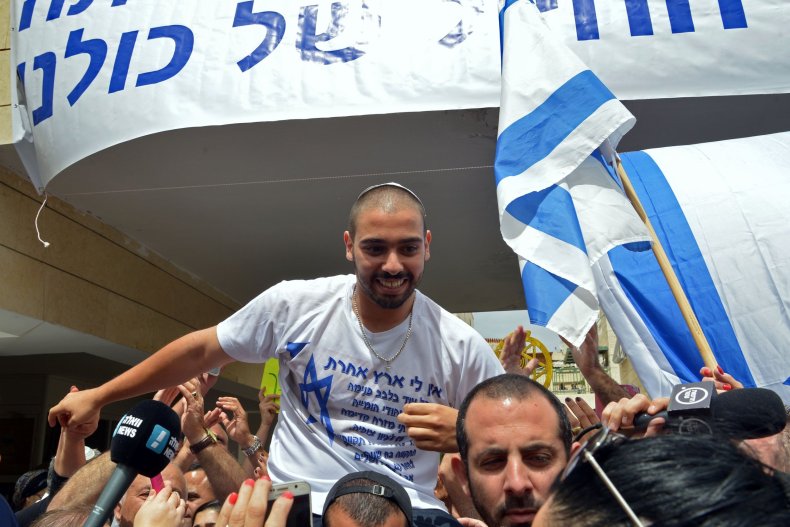 Sharif was wounded while attacking two Israel Defense Forces (IDF) soldiers with a knife at a military post. Video footage caught by bystanders then showed Azaria—a company medic who only arrived at the scene after the attack—cocking his rifle and walking up to the incapacitated Sharif before shooting him once in the head at close range.
The soldier, who has now been demoted to the rank of private, maintained that he shot Sharif as he believed the attacker had a bomb hidden under his clothes which he could have detonated. A military court rejected this excuse, citing his relaxed demeanor during and before the shooting. The investigation also noted comments Azaria made to comrades in which he said Sharif was "a terrorist, he needs to die."
Another Palestinian attacker, Ramzi Aziz al-Tamimi al-Qasrawi, was killed outright when the soldiers first opened fire. Military investigators found that both men had been checked for hidden explosives and additional weapons before Azaria shot Sharif.
A leaked IDF document said Azaria, then 19 years old, was motivated by a "twisted ideology" and changed his story several times during the investigation. One senior investigator wrote that "shooting at the terrorist while he is on the floor with almost no movement, and is bleeding for a few minutes after the terror attack happened, is a significantly immoral action and there is no good explanation for this."
The investigator added, "The shooting serves the Palestinian claims about executions and by this hurts the legitimacy of our actions."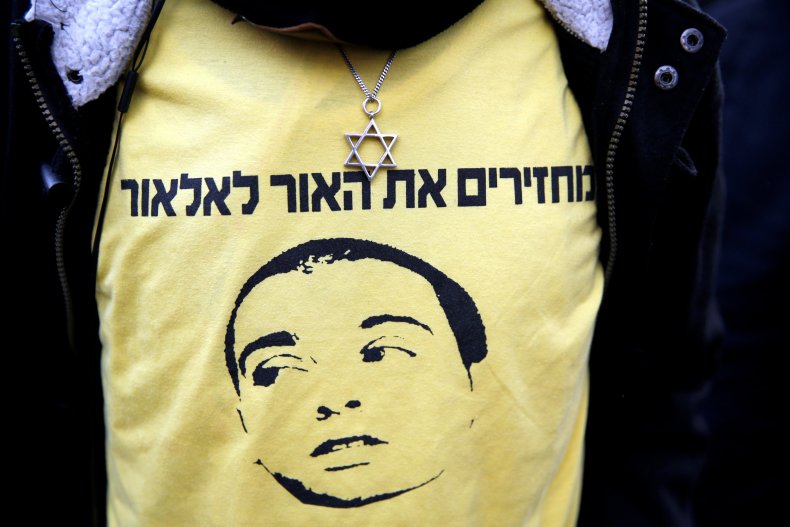 The killing triggered a national debate over the rules of engagement for IDF troops. Although military investigators said the killing "severely hurts the IDF and Israel's image," many Israelis supported Azaria's actions, with a fundraising effort for Azaria receiving over $130,000 in a single day. Prominent Israeli ministers, such as Education Minister Naftali Bennett and now-Defense Minister Avigdor Lieberman voiced their support for the soldier, while other politicians demanded a harsh sentence
Upon Azaria's release, Prime Minister Benjamin Netanyahu said he was "glad this is all over." Netanyahu had originally denounced the shooting, but later called for Azaria to be pardoned.
Bennett tweeted a photo of Azaria at home with his family and wrote, "Elor, it's so good to have you home," while Transportation and Intelligence Minister Israel Katz said Azaria's criminal record should be erased.