Israelis Quietly Expand Enclave in Palestinian District of Jerusalem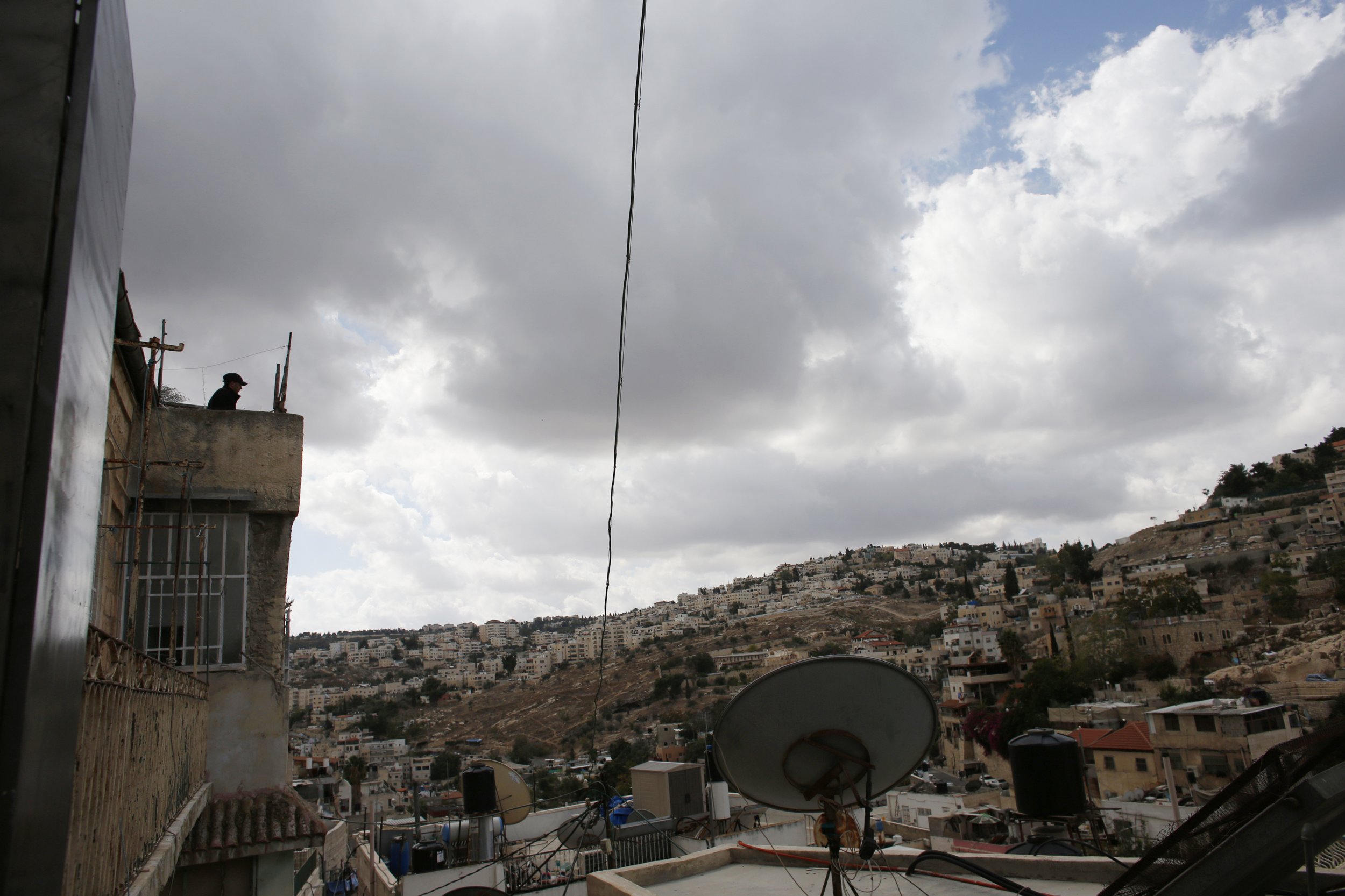 Israeli guards quietly occupied two purchased residential buildings in a Palestinian district of East Jerusalem on Monday, expanding a Jewish settler project in defiance of U.S. criticism.
A previous move on September 30 by settlers into homes bought in the Silwan neighborhood, in an area captured by Israel in a 1967 war, coincided with a U.S. visit by Prime Minister Benjamin Netanyahu and drew White House condemnation.
Hoping to cement Israel's claim on all of Jerusalem, far-right Jews have been paying top dollar for Silwan properties, often through Arab middle-men to circumvent Palestinian taboos on such sales.
An estimated 500 settlers, armed or protected by paramilitary police, live in Silwan among 50,000 Palestinians. Israel's claim to all of Jerusalem as its capital is not recognized internationally.
In an apparent bid to stave off fresh scrutiny and possible confrontations, Monday's Israeli arrivals slipped in by night and holed up in the two buildings whose 10 apartments, Palestinians said, had been vacant for months after being sold through a local intermediary who had since absconded.
Neighbors were aghast to learn the new owners were Jews.
"I sometimes go up on my roof without my hijab, but how can I do that now? They'll look at me! Muslims know not to do so," exclaimed Umm Adel Qaraq, a matriarch in her 70s, from her balcony abutting one of the new Israeli-held properties.
Three young Israeli men smiled wordlessly from a barred window next door. Four others, pistol bulges under their windbreakers, could be seen through the door of the second building, a five-minute walk away through the warren of homes clinging to a ravine over the biblical Siloam pool.
Avi Segal, an Israeli lawyer representing the real estate company that bought the buildings, said he expected eight Jewish families would eventually move in. Segal did not immediately provide further details about the company, Kudram Ltd.
U.S. CRITICISM
Netanyahu has swatted away U.S. criticism of the Silwan settlers and other Israeli construction on land occupied in 1967, saying restricting the right of anyone to live in homes they bought legally flew in the face of "American values".
Palestinians scorn that argument, saying it side-steps their internationally-backed push for an independent state in the occupied West Bank and the Gaza Strip, with East Jerusalem as its capital. Peace talks with Israel broke down in April.
"It can't work - a government that serves them, the settlers, and tramples on us," said Salem Shiyuchi, 71, who shares a two-room Silwan dwelling with two of his children.
Pointing up the valley to Jerusalem's walled Old City, he said: "I came from there, but was driven out by the Israelis during the war. Now I live here. I would never sell to them."
Shiyuchi's sister-in-law, Asma, voiced worry that violence would follow the growing Jewish presence in Silwan, whose Palestinian residents point to litter-strewn streets and jumbled construction as evidence of neglect by Israeli authorities.
On Monday, however, just four paramilitary police cars were on hand, parked at the district's outskirts.
"There'll be problems, especially with the kids," said Asma Shiyuchi, 50, adding that three of her children had spent time in Israeli detention. "Silwan is Arab and Muslim, only Arab and Muslim."
Another Silwan woman who runs a grocery store down the alleyway from one of the new Israeli-held buildings said that while she would never sell property to the Jews, she would accept them as customers.
"I already sell my wares to Israeli police, so why not the settlers?" said the store-owner, who declined to give her name.