Israel's Arab Bloc to File Complaint Against Netanyahu Over Election Rhetoric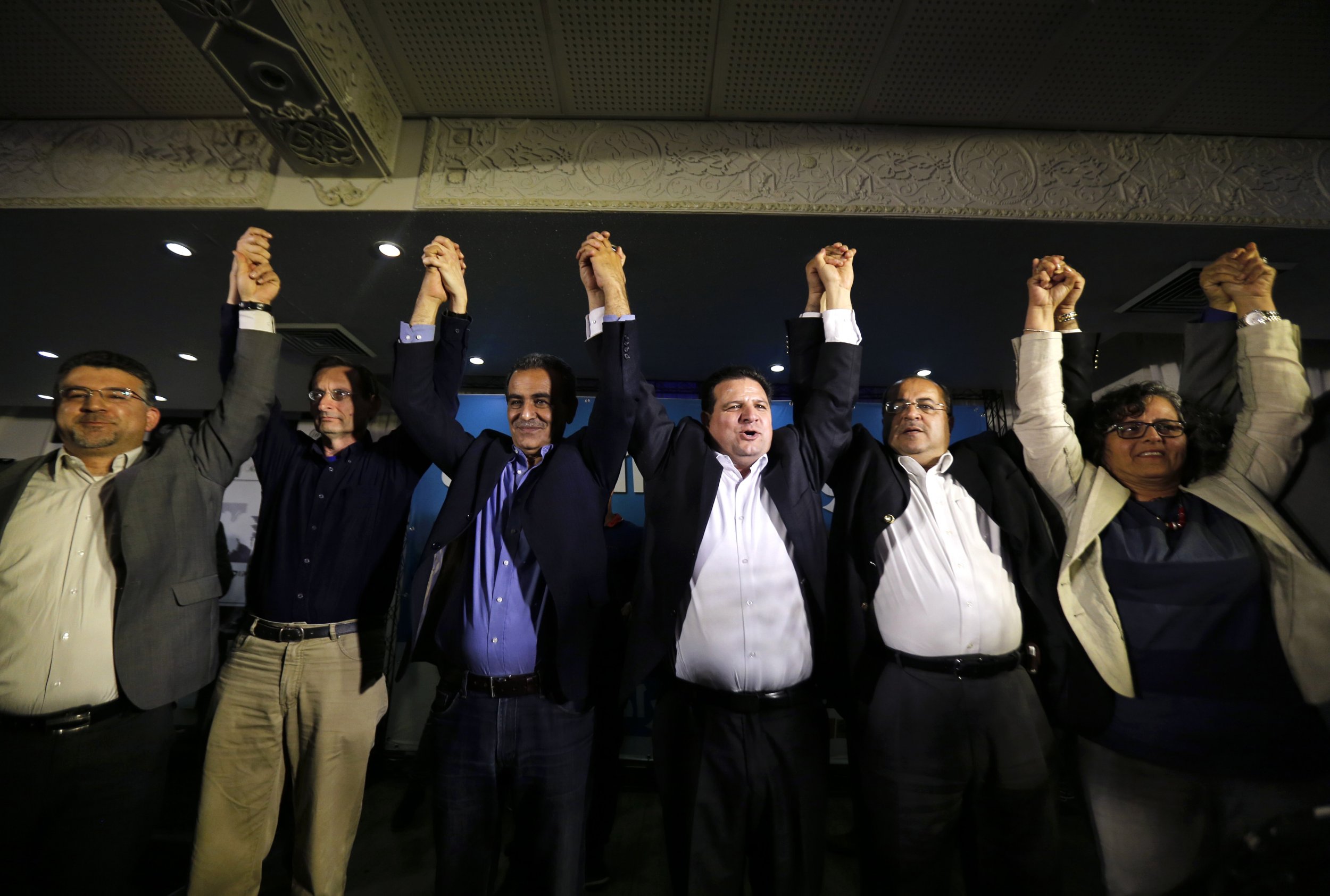 Israel's third-largest party, the Joint List bloc, which consists of a four small Arab and Jewish parties, is to file a complaint today to the Israeli attorney-general against prime minister Benjamin Netanyahu, following his pre-election comments that "Arab voters are coming out in droves to the polls".
In last week's election, the Joint List secured a historic victory for Israel's Palestinian population winning 13 seats, behind opposition leader Isaac Herzog's Zionist Union and Netanyahu's Likud party with 24 and 30 seats respectively.
A number of the party's members met with Israeli president Reuven Rivlin Sunday and revealed their intention to issue the complaint about Netanyahu to one of Israel's top judges, Yehuda Weinstein, on charges of incitement and racism.
A Joint List delegation told the right-wing Israeli premier that Netanyahu was a threat to Israeli democracy and his right-wing coalition will be a dangerous government for Israel's Arab population, according to The Jerusalem Post.
At the meeting, Israeli politician and Joint List member Jamal Zahalka said that Netanyhau had crossed "a red line" and claimed that Israel's elite needed to encourage rather than discourage Arab citizens from using their vote.
"Netanyahu crossed a red line and we've drafted a complaint that will be filed with the attorney general tomorrow," said Zahalka. "We will take and exhaust all measures to ensure Netanyahu gets what he deserves."
"[Foreign minister Avigdor] Lieberman says he's going to behead us, [Economy minister Naftali] Bennett said we're car thieves, and Netanyahu says that the votes of Arab citizens are dangerous," Zahalka added. "What do they want from us? If casting a ballot is dangerous, what do they want? That we'll throw stones? This is less dangerous… they need to encourage us to vote."
However, it is likely that such as a complaint will have little effect on Netanyahu, according to Avraham Diskin, professor of political science at Jerusalem's Hebrew University. He claims that while Netanyahu may have crossed a line with his comments regarding Arabs, the complaint to the attorney general will not gain any traction as the Israeli leader said nothing that contravened Israeli law.
"Ethical lines were definitely crossed here, there's no question about that. I don't think there was something which is illegal, either according to the electoral law or criminal [law], anything like that," Diskin said.
"An unfortunate and not a very unethical comment definitely it was," he added. "Definitely it was not very smart but I don't think much is going to come out of it."
Joint List leader Ayman Odeh, after the meeting with Rivlin, also condemned Netanyahu's leadership as being based "on intimidation, despair and incitement", noting that the Arab-majority bloc would fight against "racist legislation, a deepening of the occupation and the settlements, and an increase in social gaps" in the next parliament.
Rivlin, in comments made at the meeting, said that both sides had taken part in incitement, with Arab politicians also comparing Zionism to the radical Islamist group ISIS. The president, seen as a figure who can unify different sections of Israeli society, requested that both the country's Jews and Arabs decide against using language of incitement.
He told representatives of Netanyahu's Likud party that the newly-elected government must serve "all the citizens of Israel" as the country embarks on a "healing process" after the heated election campaign.
The Joint List united after Israel's hardline foreign minister Avigdor Lieberman sponsored a Knesset bill which raised the threshold of seats needed for entry into the Knesset from three to four, almost certainly excluding the Joint List parties if they stood on their own.
According to Israel's Central Bureau of Statistics, Israel is home to 1.4m Arabs, representing approximately 20% of the country's population.
The Israeli prime minister's office declined to comment. A spokesman from Ayman Odeh's Hadash party, a member of the Joint List, was unavailable for comment.