Israel's Far-Right Lehava Leader Faces Investigation After Calling Christians "Vampires"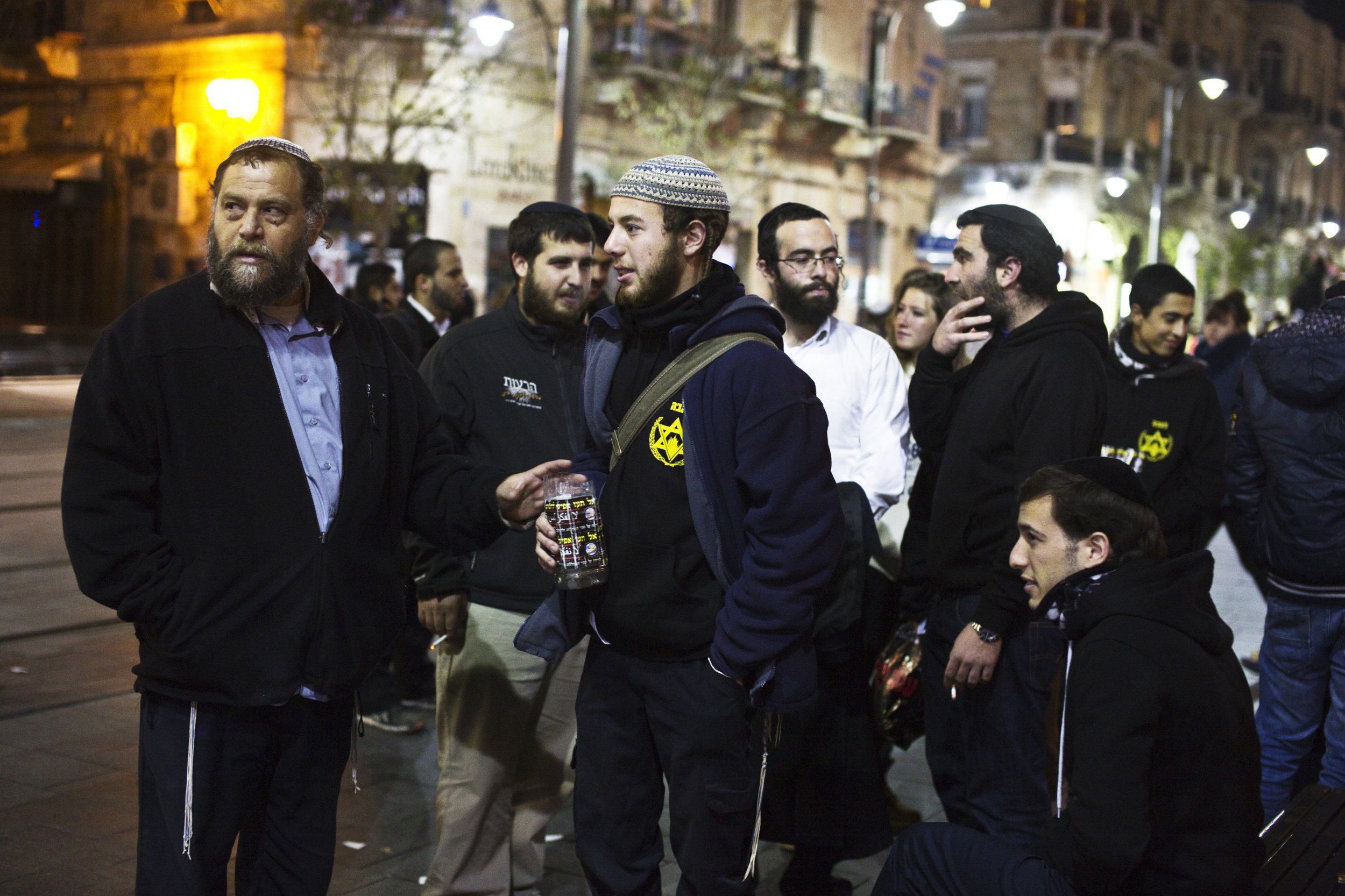 Israeli authorities have opened a criminal investigation into alleged incitement by Benzi Gopstein, leader of the far-right anti-assimilation Lehava group, according to Israeli media reports, after he wrote an article in December that likened Christians to "vampires" and called for them to be expelled from the holy land.
In the article published on far-right Israeli website Kooker on December 17, entitled "Eradicate the Vampires," Gopstein rails against what he perceives to be growing Christian influence in Israel and a dilution of Jewish values.
"The Christian is no longer considered a threatening vampire, rather a pleasant, friendly tourist and partner in the Western culture that dominates our lives," he wrote. "The vampires can send a message of thanks to the government of Israel for making their work much easier."
He also condemned the celebration of Christmas as having "no place in the holy land" of Israel. His group has previously protested against Christmas celebrations in Jerusalem. "Missionaries cannot be given a foothold," he wrote. "Let us expel the vampires from our land, before they suck our blood once again."
Following the publication of the article, the Religious Action Center, the public and legal advocacy arm of Israel's Reform Movement, demanded that Israeli authorities launch a probe into Gopstein's comments for incitement against other religions. Israel's State Prosecutor's Office told daily newspaper Haaretz that it had "instructed the police to complete its investigation" into Gopstein's alleged incitement.
Gopstein, in a statement in Hebrew released to Newsweek, said: "The prosecution must understand that right-wingers also have freedom of expression. The article was written against missionaries, those who try to proselytize and whose activities are illegal. Apparently no one in the prosecution actually read the article."
His Lehava group is notorious within Israel for its anti-Arab and anti-Christian sentiments. Gopstein has previously advocated the burning of churches, saying in August 2015 that "idolatry needs to be destroyed." Vatican representatives have previously called for Israeli authorities to charge Gopstein.
In 2014, members of the group protested outside the wedding of an Arab man and a Jewish woman. The group has also protested against gay pride marches in Jerusalem and, in November 2014, three of the group's members were implicated in the burning of a mixed Jewish-Arab school in Jerusalem.
The name Lehava means "flame" and is an acronym for "preventing assimilation in the Holy Land." Marriage between Jews and Arabs is prohibited in ancient Jewish law.