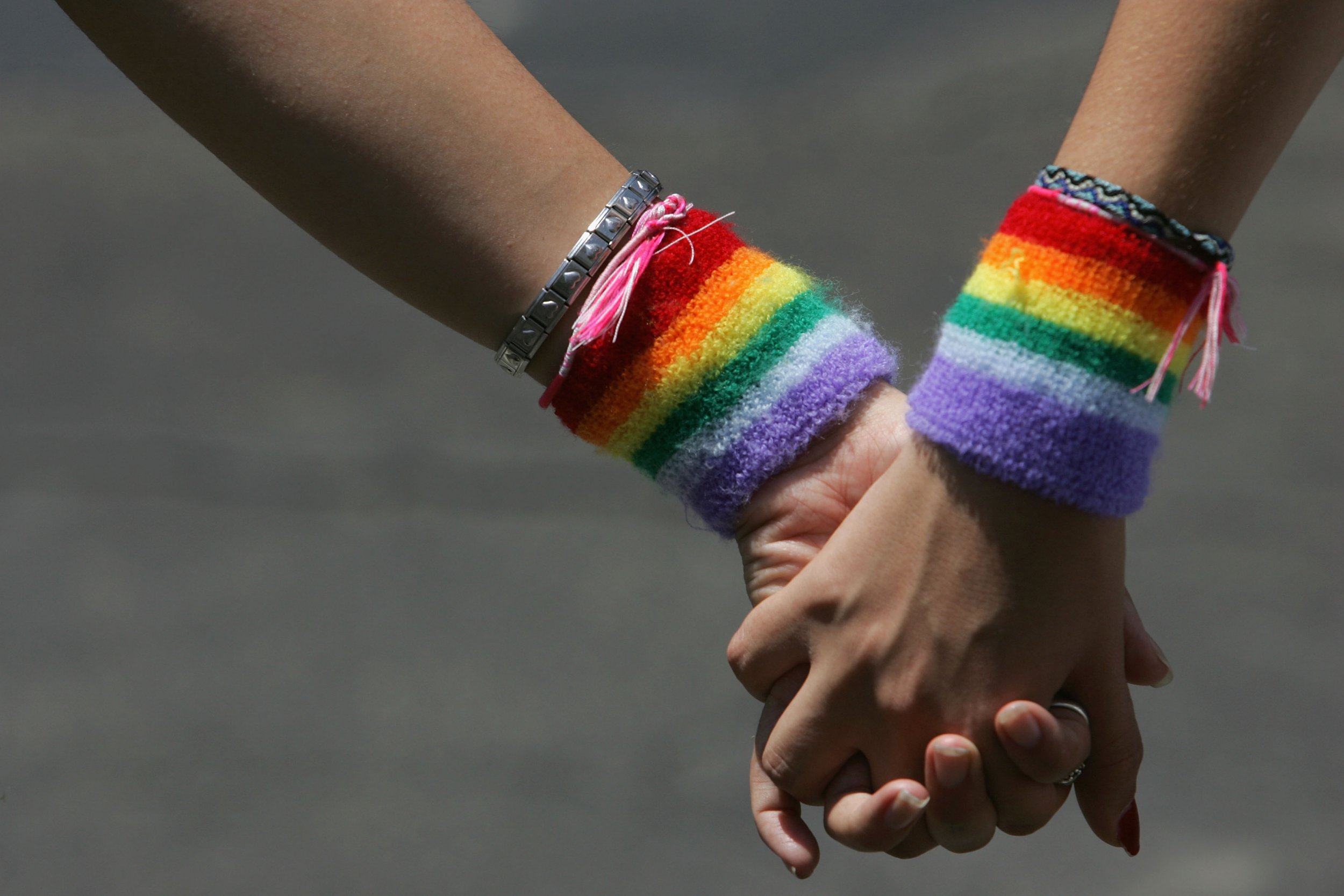 Tel Aviv serves as Israel's most culturally diverse location and the Middle East's most LGBT-friendly city, a place where every year thousands descend for the Pride march on the Mediterranean coast.
But the city will now be left without an exclusive hotspot for this community after its last gay bar closed its doors Saturday.
Evita, which sat just minutes from the beach, ended its 12-year tenure on the Shabbat on Saturday evening. While other, mixed bars are LGBT-friendly, Evita served as Tel Aviv's sole gay bar. According to newspaper Haaretz, it served as a lynchpin for the LGBT community, both locals and tourists, in the city.
"We had a wild time here, 12 years. This place has raised generations of people from the community," Shay Rokach, a 38-year-old co-founder of Evita, told the newspaper.
"For many people, Evita is the first place they went to, the first kiss, the first love and the place that accepted them without being judgmental," he added. "Lots of parents came here visiting their sons and daughters after they came out of the closet."
Israel is a country that struggles with the spectrum of views towards the LGBT community. Tel Aviv is a hub of LGBT freedom, and Israel has sheltered members of the LGBT community who have fled their home countries for fear of persecution. Jerusalem holds a Pride march, but requires heightened security amid the threat of an attack on the event.
In 2015, an ultra-Orthodox man launched a stabbing spree at the event, killing a 16-year-old girl and wounding five others. Thousands celebrate the event in Jerusalem but the city's religious community is less enthusiastic about its taking place.
Jerusalem's Sephardic chief rabbi Shlomo Amar called last month's parade "embarrassing."
He added: "This desecration of God's name in Jerusalem is an embarrassing phenomenon, it's one of the most serious sins in the Torah. You cannot make the unkosher kosher. It is simply horrendous that the prime minister supports these parades. It's a huge embarrassment; he should come back and apologize in public."
Other rabbis also complained about rainbow flags put up near a synagogue in Jerusalem, while the city's Ashkenazi chief rabbi Aryeh Stern urged the city to pull down rainbow flags near a synagogue.
"I have a modest request," Stern said, according to the British LGBT news site Pink News. "Without getting into the controversy surrounding the parade, it would be appropriate to remove the flags from the street next to the Jeshurun Synagogue and Hechal Shlomo. I am certain that this gesture would lower the tension and show consideration for the holiness of Jerusalem."