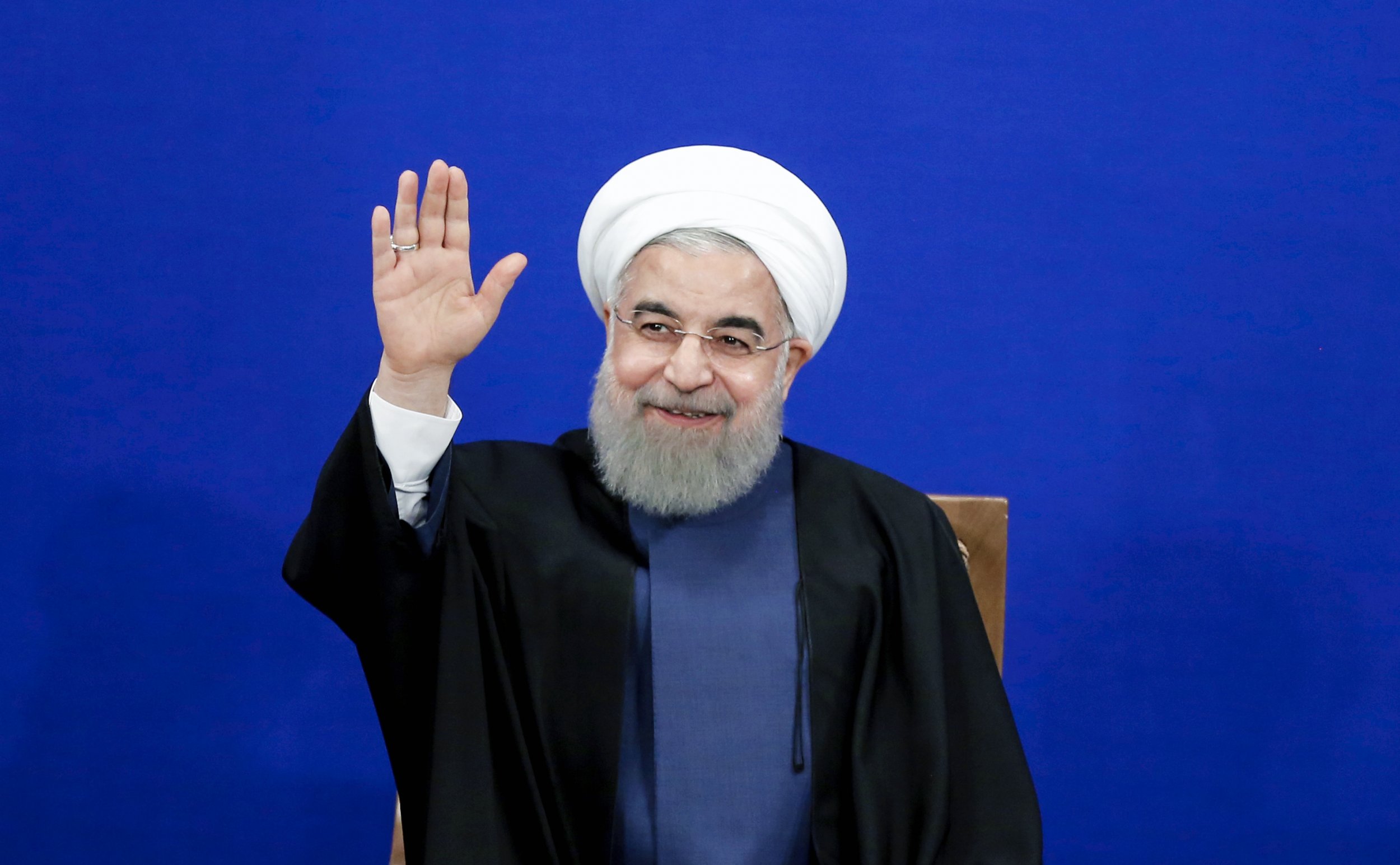 Israeli Defense Minister Avigdor Lieberman said he would "not be surprised" if Iranian President Hassan Rouhani was assassinated in the country's upcoming presidential election next month, in an interview published Monday.
In comments made to Israel's Yedioth Ahronoth newspaper, Lieberman appeared to allege that—like the proxy groups that Tehran backs in the Middle East, such as Palestinian militant group Hamas in the Gaza Strip—there are deep internal rivalries in the Iranian regime.
Read more: Iran says Israel's Netanyahu distorts Jewish history
Lieberman, who is one of the most powerful political figures in Israel, was commenting on the murder of top Hamas militant Mazen Faqha near his home in Gaza on March 24. Hamas blamed his death on Israel's spy agency, Mossad, but Lieberman said the militant group was responsible.
"We can say with certainty that it was an internal killing," the minister said. "I wouldn't be surprised if during the Iranian election on May 19, somebody assassinates the president of Iran, Hassan Rouhani."
He continued: "With my understanding of the system there and the man leading it, this looks like an internal affair. It is characteristic of terrorist organizations."
The right-wing minister, a member of Israeli Prime Minister Benjamin Netanyahu's ruling coalition, was referring to Yahya Sinwar: the new hardline leader of Hamas in the coastal enclave elected by the group in February. Lieberman claimed that Sinwar himself killed a Hamas battalion commander in February 2016, pointing to that case as evidence of deadly power plays within the ranks of the Islamist faction.
"Sinwar did it without Hamas leadership knowing and he didn't ask anybody. [Sinwar] is the new leader now and he wants to establish himself and show that he's the boss and he doesn't need to ask anybody anything," he told the newspaper.
Until Lieberman's comments, Israel had remained quiet on the case of Faqha. Hamas has promised retribution, posting a video on March 29 now removed from YouTube of Lieberman and other Israeli officials, such as Israeli military Chief of Staff Gadi Eisenkot and Mossad head Yossi Cohen, in the crosshairs of a Hamas sniper. In Arabic and Hebrew, the group's message reads: "We will act in kind."
Iran provides financial backing to Hamas, since both view Israel as an enemy and repeatedly threaten the country with attacks. Hamas has fought three wars with Israel since 2008.
Iranians go to the polls next month in an election that pits reformist Rouhani against the more hardline ally of Supreme Leader Ayatollah Ali Khamenei, Ebrahim Raisi.
Hamas said Monday it had arrested a suspect in connection with the assassination of Faqha. The group launched a local media campaign after the murder, vowing to find those responsible for what it said was collaboration with Israeli intelligence services. Collaborating with Israeli forces is punishable by death in the territory.
Since 2007, when Hamas expelled Fatah forces from Gaza, the militant group has executed more than 40 people in the Gaza Strip, of which the majority were suspected collaborators with Israel during the seven-week conflict in 2014. Many of those convicted were tried in military courts or were executed without a trial.