Israel's Message for Joe Biden | Opinion
On Wednesday, President Joe Biden left Washington and ventured into the Middle East, at a time of great uncertainty over the future of the Iran nuclear deal. In Israel, President Biden will engage with a caretaker political leadership and a country that is headed to its fifth election in just over three years.
Nevertheless, the Israelis currently in power should use this opportunity to brief the president on the full scope of their efforts to thwart an emboldened enemy—Iran. And President Biden should listen carefully to what the Israelis have to say, as their actions have meaningfully pushed back Tehran's ambitions.
In the past, Jerusalem focused on targeted killings of Iranian nuclear scientists and striking at Iran and its proxy network abroad. No longer. Israel has in recent weeks unleashed its "Octopus Doctrine" against the Islamic Republic, targeting a regime officer in the heart of Tehran unconnected to the nuclear program.
The message to Iran was clear: your institutions are compromised by foreign agents. Your security protocols are weak. And elements of the regime that threaten the safety and security of Israel, including members of the Islamic Revolutionary Guard Corps (IRGC), are fair game.
The assassination of a senior IRGC Quds Force officer in May; an attack on a drone research facility attached to Iran's Defense Ministry; the mysterious deaths of Iranian scientists Ayoob Entezari, who reportedly specialized in research related to drones and potentially missiles, and Kamran Aghamolaei, a geologist with a possible connection to the Natanz nuclear facility; and other clandestine events shook the regime. The Iranian system is riddled with paranoia. Some regime-affiliated social media outlets are already worrying about who may be next on the hit list.
Israel has not only engaged in kinetic operations, but also made well-timed disclosures in the media to exploit preexisting fissures in the Iranian leadership. The recent removal of Hossein Taeb as the head of the IRGC's Intelligence Organization—after Israeli media pinpointed him as the mastermind behind failed attempts to strike at Israelis visiting Turkey—was an earthquake in the Iranian intelligence community. His fearsome reputation in Iran earned him many enemies; this latest embarrassment was the final nail in the coffin.
Israel's campaigns also sent a message to the U.S. and the European powers, and likely rattled those in Washington and Brussels who favor engaging the Iranian regime without applying pressure. This policy has left U.S. and European allies and partners exposed to the threat of an increasingly dangerous regime that is not used to being held accountable. And the way to deal with that regime is to be forceful and unafraid.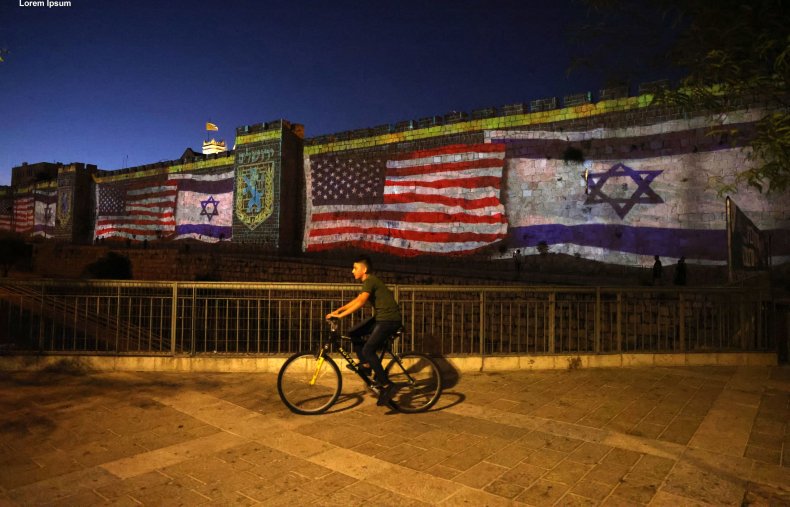 Unfortunately, to date, the U.S. has taken precisely the opposite approach. Its strategy is reactive and weak. By allowing Iran to launch more than two dozen attacks via proxies against Americans in Iraq and Syria since October without a kinetic response, Washington is showing that it wants a nuclear deal more than Iran does. The State Department has repeated for over a year that the window is closing on the negotiations. Tehran has concluded, to date correctly, that those were empty threats. Meetings, statements, and phone calls by intermediaries pleading with Iranian leaders have not changed their decision. They buy the Islamic Republic valuable time to stall as it advances its nuclear program and tests international red lines in the region, while searching for more economic concessions.
Given Washington's perceptible fear of escalation, Iran has taken to retaliating against U.S. targets for Israeli attacks on its assets because it does not fear any consequences from the U.S. side. That must change.
If he is wise, President Biden will understand that he must restore deterrence and do more to pressure Tehran. It would strengthen his hand and make a deal—even a better one—more likely, and keep Americans from being targeted. This can be achieved by more forcefully demonstrating that the military option to strike at Iran's nuclear program is on the table, responding to Tehran's regional provocations with force, aggressively enforcing U.S. sanctions, and pressing European allies to impose their own sanctions—the EU has only levied two rounds of designations on Iran since 2013.
In his recent op-ed, President Biden made no threat of the use of force to check Iranian nuclear escalation. He only signaled that diplomatic and economic pressure was on the table. Even then-president Barack Obama in 2013 specifically mentioned that the military option was available. Later, in an interview with Israeli TV broadcast on Wednesday, President Biden, only after being probed, did confirm for the first time since taking office that he is specifically willing to employ force as a last resort. But the Iranian system will continue to capitalize on Biden's perceived hesitancy if it is not showcased firmly and prominently.
In the meantime, Israel is likely to continue targeting Iranian officials and installations on Iranian soil. These actions, of course, might not have been necessary if the international community had done a better job at countering the full scope of the Iranian threat. But Jerusalem appears to believe they may cause Tehran's decision makers to reassess whether the benefits of terrorism abroad outweigh the costs that it will pay at home.
While President Biden continues his trip to Israel, the Iranian threat remains very real. Iran is still seeking to rebalance the deterrence equation with Israel. But only time will tell whether the U.S. is willing to alter its course. Doing so would make its diplomacy with Tehran more likely to succeed and last.
Jason M. Brodsky is the policy director of United Against Nuclear Iran (UANI). His research specialties include Iranian leadership dynamics, its Islamic Revolutionary Guard Corps, and Iran's proxy and partner network. He is on Twitter @JasonMBrodsky.
The views expressed in this article are the writer's own.