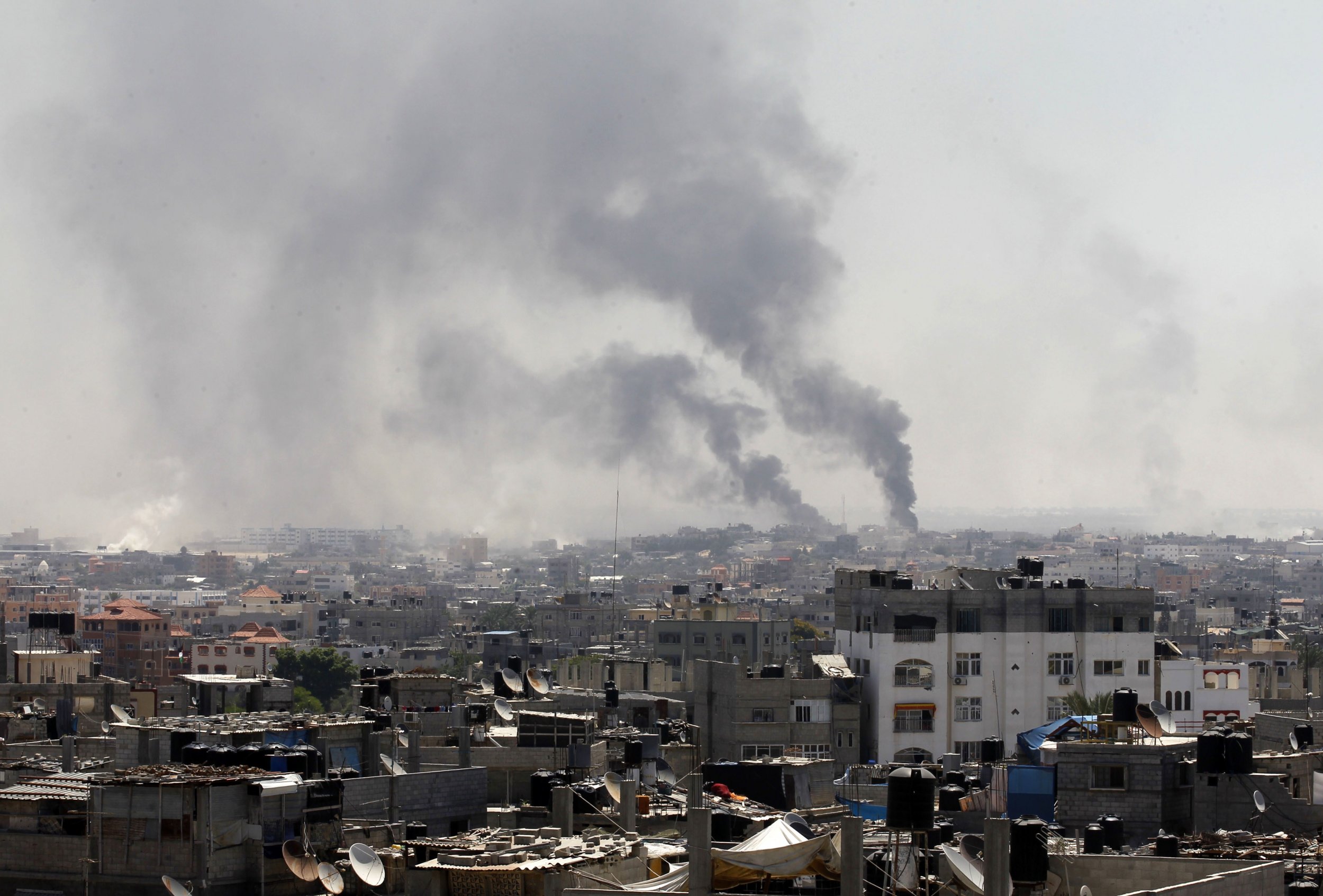 Israel's top military chief has ordered an end to the secretive and controversial procedure known as the Hannibal Directive, an order that allows the military as much force as deemed necessary to prevent the capture of a soldier.
Chief of Staff Major General Gadi Eisenkot issued the halt a few weeks ago, calling for a new formulation of the directive that has prompted criticism from human rights groups, sources within the Israeli military told newspaper Haaretz.
The directive is used to stop Palestinian or Lebanese militant groups such as Hamas and Hezbollah obtaining leverage in the form of an Israeli national. For example, Hamas captured Israeli soldier Gilad Shalit in a 2006 tunnel raid, subsequently securing the release of 1,000 Palestinian prisoners in a 2011 prisoner exchange deal.
It permits soldiers to attempt to stop a kidnap attempt with force, even if it endangers the life of those captured, for example shooting at his or her abductors even if the soldier could be harmed. The order is believed to be named after the Carthaginian general who killed himself with poison rather than be captured by the Romans.
It does not allow the intentional killing of a comrade, although some within the Israeli military believe that the killing of a kidnapped soldier has the strategic benefit of stopping the enemy from holding Israel to ransom.
Israel's State Comptroller Yosef Shapira, who reviews the policies of Israel's government, recommended that Eisenkot consider whether a procedure is required at all, instead of a reformulation of the current directive, and that if there is a new directive, it should be given from a higher authority in the military, Haaretz reported. At present, a brigade commander is able to activate the order to prevent the capture of a soldier.
Several instances in which the order is believed to have been used include the Gaza conflict in 2014 when commanders feared that soldier Hadar Goldin had been captured by Palestinian militants in a tunnel raid.
The military subsequently bombed an area of Rafah it thought he could have been held by his captors in a manhunt that utilized huge amounts of firepower and left more than 100 Palestinians dead. It came to light that Goldin had already died, possibly in an Israeli air strike.
This day in the Gaza War became known as Black Friday and Hamas is believed to be retaining Goldin's remains, which Israel and the soldier's family want to see returned.
In another instance, the military activated the directive earlier this year when two Israeli soldiers were misled into Qalandia Palestinian refugee camp by the Google-owned navigation app Waze, causing a rescue mission that ensured their retrieval.