Israel's Next War? Spy Chief Warns Hamas, Hezbollah Gearing Up For New Conflict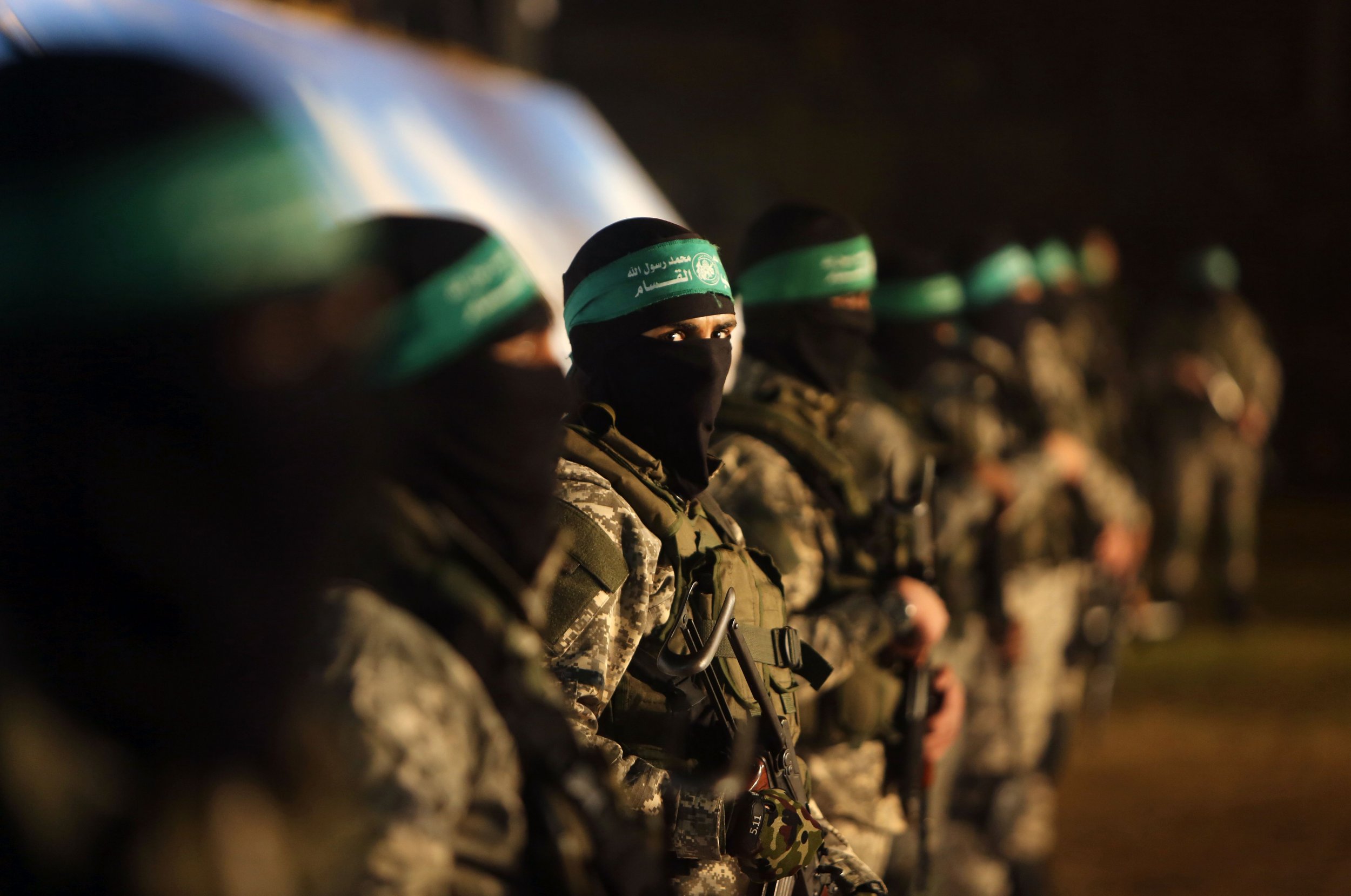 Israel's security elite fears a military alliance between Hezbollah and Hamas and backed by Iran could lead to a new conflict in the Middle East.
Nadav Argaman, who is head of Israeli intelligence service Shin Bet, has warned that Hamas—which has controlled the Gaza Strip since 2007 and fought three wars with Israel in the last decade—is now building influence in Lebanon, where top Hamas operative, Saleh al-Arouri, is in hiding following his expulsion from Qatar in June.
He said that Iran remains "the largest backer financially and militarily" of Hamas's armed wing—known as the Izz ad-Din al-Qassam Brigades—and that with the help of Tehran, the group was now preparing to battle for "the liberation of Palestine," Times of Israel reported.
Hamas, like the majority of Palestinians, is a Sunni group and Hezbollah Shiite, but shared opposition to Israel has long unified the two militant groups and won them funding from Iran. When Qatar expelled five members of Hamas' military wing in 2017, Israeli media reported that the militants made their way to Beirut. Later that month, Palestinian media reported that Hamas' security bureau deputy chairman, Musa Abu Marzouk, met with Hezbollah's leader Hassan Nasrallah.
Experts say any relationship between Hezbollah and Hamas is purely a marriage of convenience. "While a few Hamas people have relocated to Lebanon, I see it more as a response to regional pressure in other countries, especially over their presence in Qatar," says Hugh Lovatt, Middle East and North Africa policy fellow at the European Council of Foreign Relations (ECFR). "I am really skeptical how much of a strategic shift this really represents. Wars in Gaza and South Lebanon have until now been delinked from each other, and I don't see any real change going forward."
Hezbollah last fought a war with Israel in 2006 but has been emboldened by the war in Syria, where it has fought alongside the army of Syrian leader Bashar al-Assad and Iranian and Russian forces. Israel's few interventions in the Syria conflict have been aimed at disrupting Hezbollah, bombing weapons convoys and factories. Hamas, meanwhile, last fought Israel in 2014 during a bloody 50-day conflict that saw over 2,100 Palestinians and 73 Israelis killed.
Three years on, Argaman said that Hamas was now "ready for a conflict with Israel" after the quietest period between the group in "three decades." Palestinian militants in Gaza have launched sporadic rocket attacks into southern Israel over the past three years, but most have been claimed by more radical jihadists inspired by the Islamic State militant group (ISIS) rather than by Hamas, which has found its authority increasingly challenged in the strip.
Argaman did not elborate on Hamas' activities in Lebanon, what form a Hezbollah-Hamas military action would take or the specifics of relations between Hamas and Iran. But Hamas' new leader, Yahya Sinwar, confirmed that relations with the Islamic Republic had improved since their fallout in 2012 over the war in Syria. "Relations with Iran are excellent and Iran is the largest supporter of the Izz el-Deen al-Qassam Brigades with money and arms," Sinwar said in August.