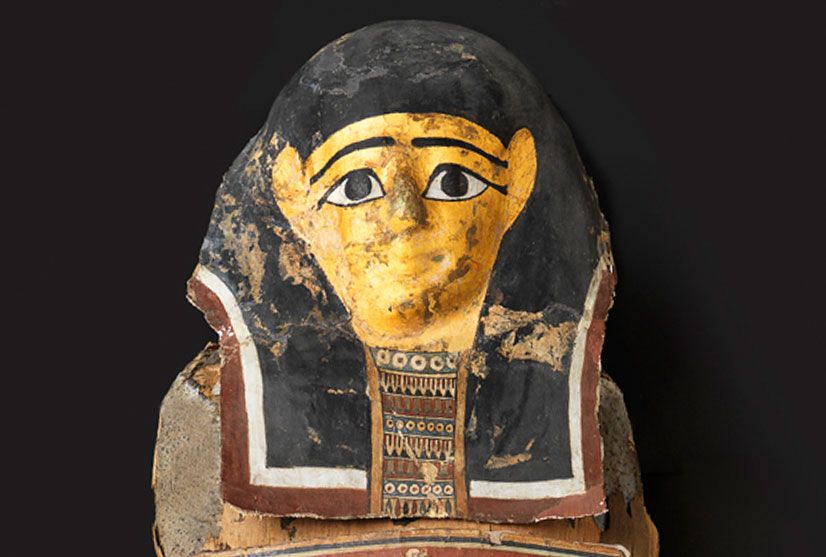 The Israel Museum, the country's largest cultural institution and one of the leading art and archaeology museums in the world, will display a 2,200-year-old Egyptian mummy as part of a new exhibition. Entitled A Mummy in Jerusalem: Secrets of the Afterlife, the temporary exhibition opens to the public today.
"The mummy, the only one in Israel, was given to the Jerusalem Pontifical Biblical Institute in around 1930 in honor of its inauguration by the Jesuits in Alexandria (hence the mummy's nickname Alex)," explains the museum's website.
"It arrived in Jerusalem in an anthropoid coffin decorated with images of gods and inscriptions identifying Alex as a high-ranking priest from the Egyptian city of Akhmim [300 miles south of present-day Cairo]."
CT scans of the priest's remains revealed that he suffered from bad osteoporosis and tooth decay, having led a largely sedentary life. He ate a lot of starchy foods and avoided manual labor in the sun, Israeli newspaper Ha'aretz reported.
The mummy was originally 167cm (5ft 6in) in height, but has shrunk to to 154cm (5ft 1in) over the thousands of years he spent embalmed, according to Israeli archaeologists. He died between the ages of 30 and 40; a relatively long lifespan during the Egyptian period.
The curator of the exhibit, Galit Bennett was keen to make the link between the medical problems experienced by those living in ancient Egypt and those suffering with similar ailments in the modern day.
"Osteoporosis is a disease that is characteristic of the 20th century, when people don't work so hard. We are glued to screens," she said. "We were very surprised that there were people who didn't do physical work and that it affected their bodies like this man here."
The exhibit will also display objects from various tombs used in Egyptian funeral services, up until the rise of Christianity in the fourth century CE. One of the most interesting artefacts is a coffin containing an embalmed bird, presented to Yigael Yadin, the then deputy prime minister of Israel in 1979. It was a gift from President Anwar el-Sadat of Egypt.